Ronda Rousey Is Preparing for Her UFC Return By Modeling A Denim Line
Check out Rowdy's sexy new shoot.
Brooke Nipar/Buffalo David Bitton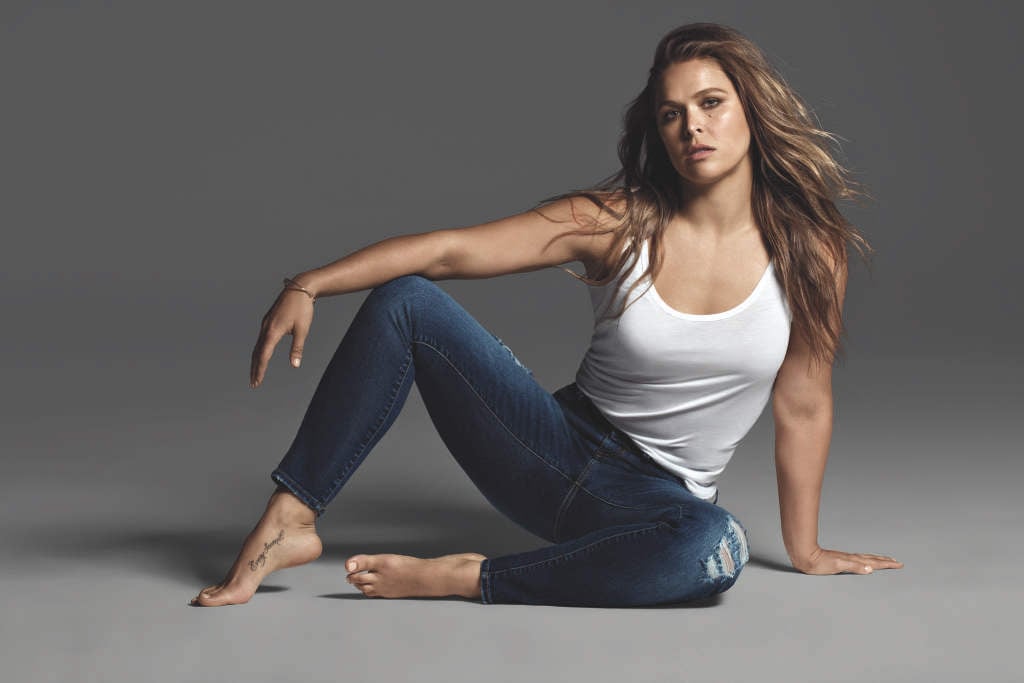 An update on the ongoing saga of Ronda Rousey's eventual UFC return arrived this morning in the form of a few tweets from MMA Fighting's Ariel Helwani. 
Nothing is for certain or set in stone yet, but there continues to be increased optimism regarding Ronda Rousey's return to fighting. …

— Ariel Helwani (@arielhelwani) August 10, 2016
The goal has always been to return in NY but it's important to remember Rousey had minor knee surgery two months ago. Still, …

— Ariel Helwani (@arielhelwani) August 10, 2016
Few mths ago the talk was more if not when. That has shifted. November to early 2017 is the talk now, but it's still very early. Stay tuned.

— Ariel Helwani (@arielhelwani) August 10, 2016
That's the most positive report we've heard since Holly Holm ended Rousey's run as UFC women's bantamweight champ last November. But it's still painfully vague. 
People are hungry for Rousey's return. She lorded over this division for years and it's gone topsy turvy since she lost the belt. After Holm took it off her, Meisha Tate snatched it from Holm and then Amanda Nunes took it for her own. Now the hard-hitting Brazilian wants to take her shot at Rousey to prove she's the best. 
But there are still some who don't think that will ever happen, because they don't think Rousey will ever get into the cage again. And why would she? She's making money outside the Octagon and not risking her ability to eat apples. The biggest scare she gets these days is when she cramps up after sitting in an uncomfortable position while modeling jeans. 
That brings us to her latest campaign for blue jean brand Buffalo David Bitton, which raise an interesting question: If this is the kind of thing Rousey's going to be doing when she's not fighting, do we really want her to get back into the cage?