Ronda Rousey Asks for More Time Off, Will Miss UFC 200
The comeback has been pushed back.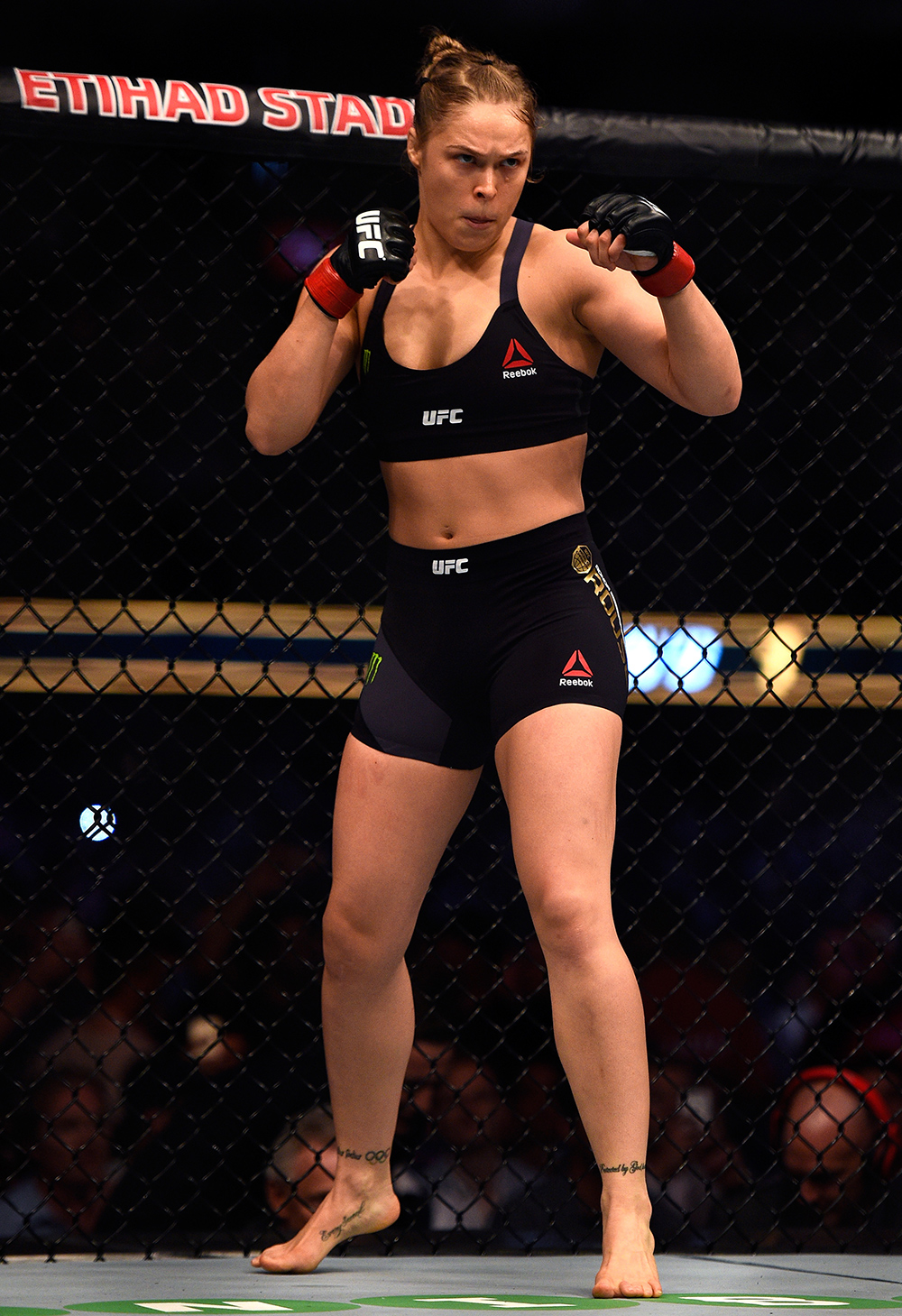 Ronda Rousey's expected comeback at UFC 200, where Dana White previously said she would get her rematch against Holly Holm, has been derailed. After asking for more time off, Rousey will miss the landmark UFC event, White told Yahoo on Tuesday. 
"The filming of [Roadhouse] got pushed back," White said. "She could do both, but the question is, should she do both? She could do both, but why should she? The filming is in a time frame where she'd finish before 200, but it would be cutting it too close."
If Rousey won't be completely ready to fight in June, then this is clearly the right move. The last thing she needs to do after suffering her first career loss is to get back in the Octagon without proper preparation. That's a recipe for another knockout.
Especially when you consider how ready Holly Holm will be at UFC 200. She won't be spending the next few months delivering fake roundhouses on a movie set between trips to craft services. She'll be training like hell to defend her title against former Rousey rival Miesha Tate at UFC 197.
If you're a cynic, then you're probably not surprised by this. Immediately after Rousey's loss to Holm last November, haters began suggesting that Rousey would never fight again. With a bourgeoning acting career and plenty of opportunities to make money without risking brain damage, it would be hard to blame her. But Rousey has always maintained that she'll continue fighting. When that will be, though, no one really knows.