Ryan Lochte's Stupid Stunt Is Costing Him Millions
The swimmer is starting to lose endorsements now that his lies in Rio have been exposed.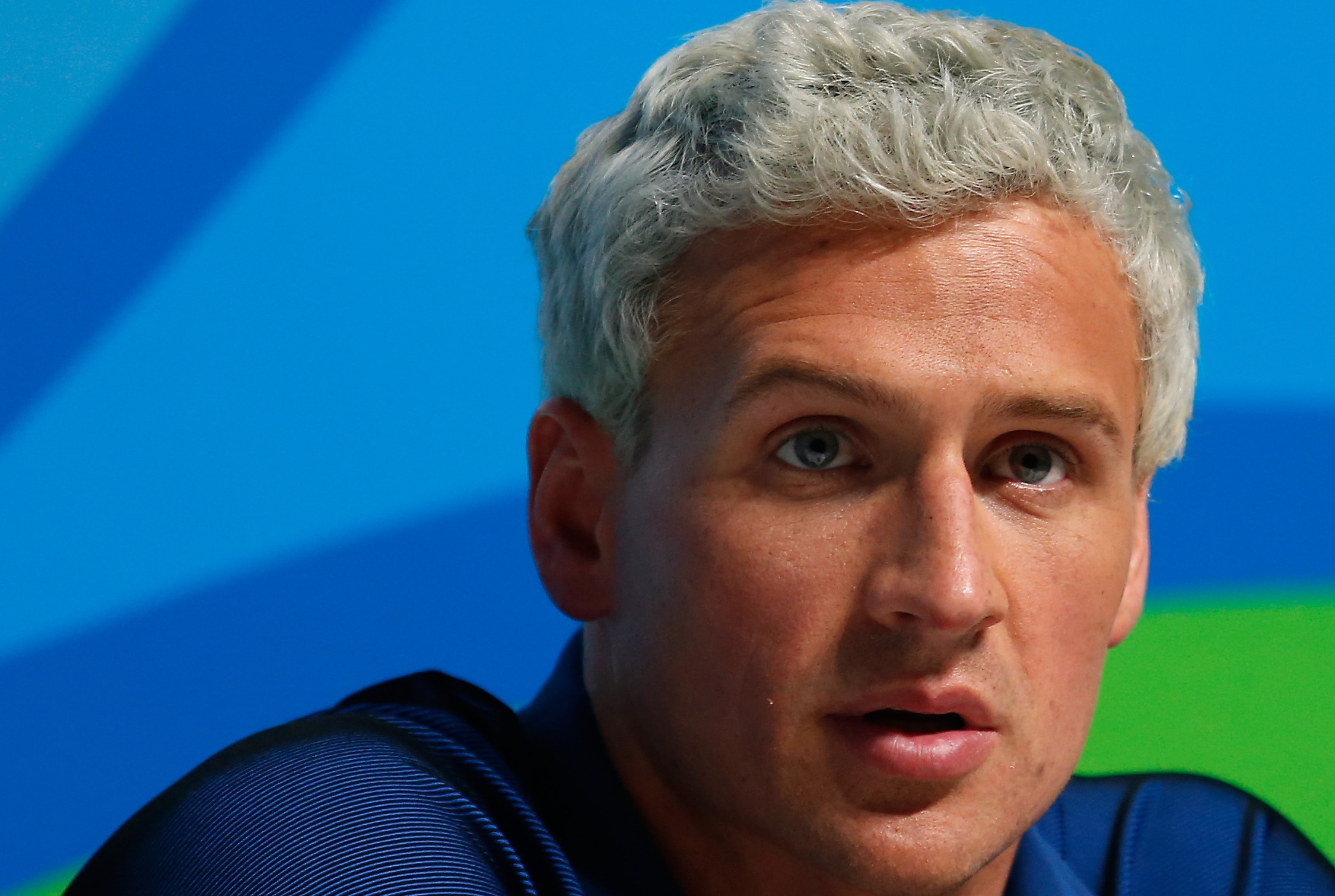 It was only a matter of time before the suits that were paying Ryan Lochte expressed their displeasure with his misadventures in Rio. Ten days after the robbery that wasn't, his sponsorship deals are going out the door. 
On Monday morning, moments after Bovada posted odds on Lochte losing endorsements because he did something dumb while drunk, Speedo dropped the swimmer. 
Ralph Lauren followed. The preppy clothing brand, which provided Team USA's official opening and closing ceremony uniforms, had a separate deal with Lochte. "The company will not be renewing his contract," Lauren said in a statement.
And then another shoe dropped: Syneron-Candela, an Israeli company that sells wrinkle treatment and skin care products. In a statement that company said, "We hold our employees to high standards, and we expect the same of our business partners." Lochte has appeared in ads for the company's hair removal products. 
Wait, there's more! Airweave, a mattress brand "engineered with Japanese technology," just cut Lochte loose too.
According to ESPN business reporter Darren Rovell, those were all the endorsements Lochte had. 
After Speedo announced its decision to cut ties with Lochte, he said in a statement, "I respect Speedo's decision and am grateful for the opportunities that our partnership has afforded me over the years." 
The size of the financial hit Lochte's shenanigans produced isn't exactly clear since the terms of his deals aren't public. But there's little doubt the dude is losing a lot of money. In 2012, when Lochte had a few more endorsement deals with bigger companies like Gatorade and Gillette, he was making $2.3 million a year. At the same time, he was only making $30,000 from USA Swimming. Even if his current number is half that, it's still seven figures, which is a lot to lose from one night of drinking.
The most serious hit for Lochte through might be against his future earning potential. This is a guy who just won another gold medal in Rio, making him the second most decorated American male Olympian of all-time. Without his drunken idiocy, weird cover story and continued lies, he stood to make millions more in the years to come. He'd also talked about trying to come back for the 2020 Games in Tokyo. The odds of that now? About as good as him ever being welcomed back in Rio.