That Sad-Looking Warriors Fan Has An Instagram Account That'll Make You Happy
Her name is Claire Bogle, and her Instagram pics are smoking hot.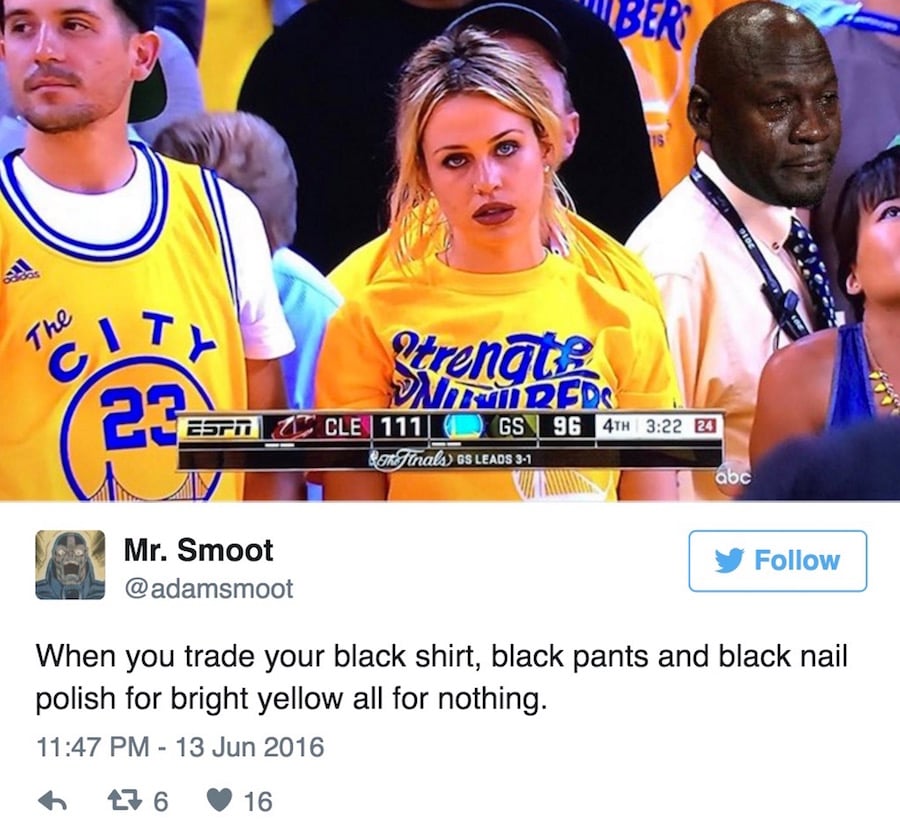 The Cleveland Cavaliers clobbered the Golden State Warriors in Game 5 of the NBA Finals, and no boosters of Steph Curry's squad seemingly felt the sting more than one sad-looking blonde fan.
After her rueful expression made the rounds on social media, the eagle-eyed reporters at Busted Coverage revealed her identity to be Claire Bogle—who just happens to have a smoldering Instagram account.
https://www.instagram.com/p/BCEYIuAvZUV
The crestfallen beauty is reportedly the co-founder of a hip-hop promotional company in Austin (which might explain that random Ja Rule photo). Not much else is known about Boggle aside from the fact that she is mind-bogglingly gorgeous.
This is almost as good as when that too-thirsty Steph Curry admirer was identified as model Roni Rose.