Salma Hayek Stuns in 'House of Gucci'-Themed Swimsuit Photo
The 55-year-old actress is heating up Instagram with another fiery swimsuit pic.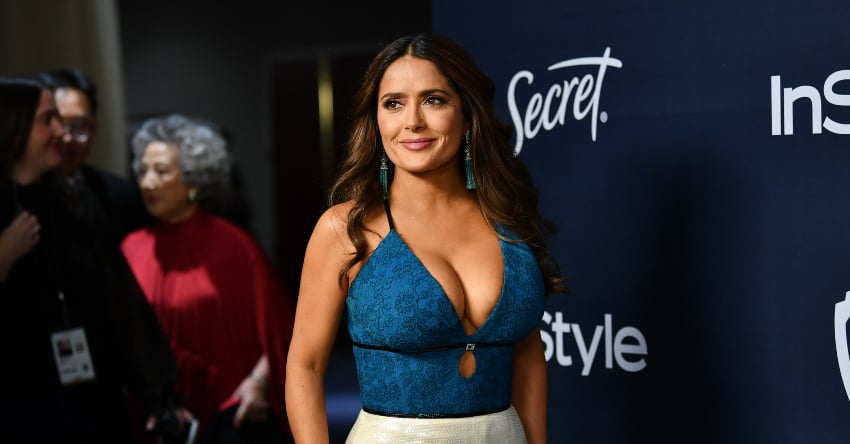 Salma Hayek brought back her beloved swimsuit snaps to Instagram this week courtesy of a plunging black Gucci one-piece and a House of Gucci reference.
The 55-year-old Mexican actress–who plays tarot card reader Pina Auriemma in the new Ridley Scott film–slyly referenced the movie in her latest curvaceous swimsuit showcase.
"This is not my wardrobe for 'House of Gucci' but I highly recommend it anyway," Hayek wrote with a smiley face emoji and tagged the official Gucci and House of Gucci Instagram accounts.
Hayek's latest glorious 'Gram was her first swimsuit photo on the platform since she posed in a hammock in another figure-hugging one-piece, garnering multiple clap emojis in a comment by follower Gisele Bundchen.
The ageless bombshell addressed her popular swimsuit posts in a February 2021 interview with Entertainment Tonight, saying that she finds the photos "liberating."
In addition to Eternals actress Hayek, House of Gucci also stars Adam Driver, Lady Gaga, Jared Leto and Al Pacino.