An Olympic Pole Vaulter and U.S. Soldier Produced Rio's Most Patriotic Moment
Lt. Sam Kendricks went on to win the bronze medal.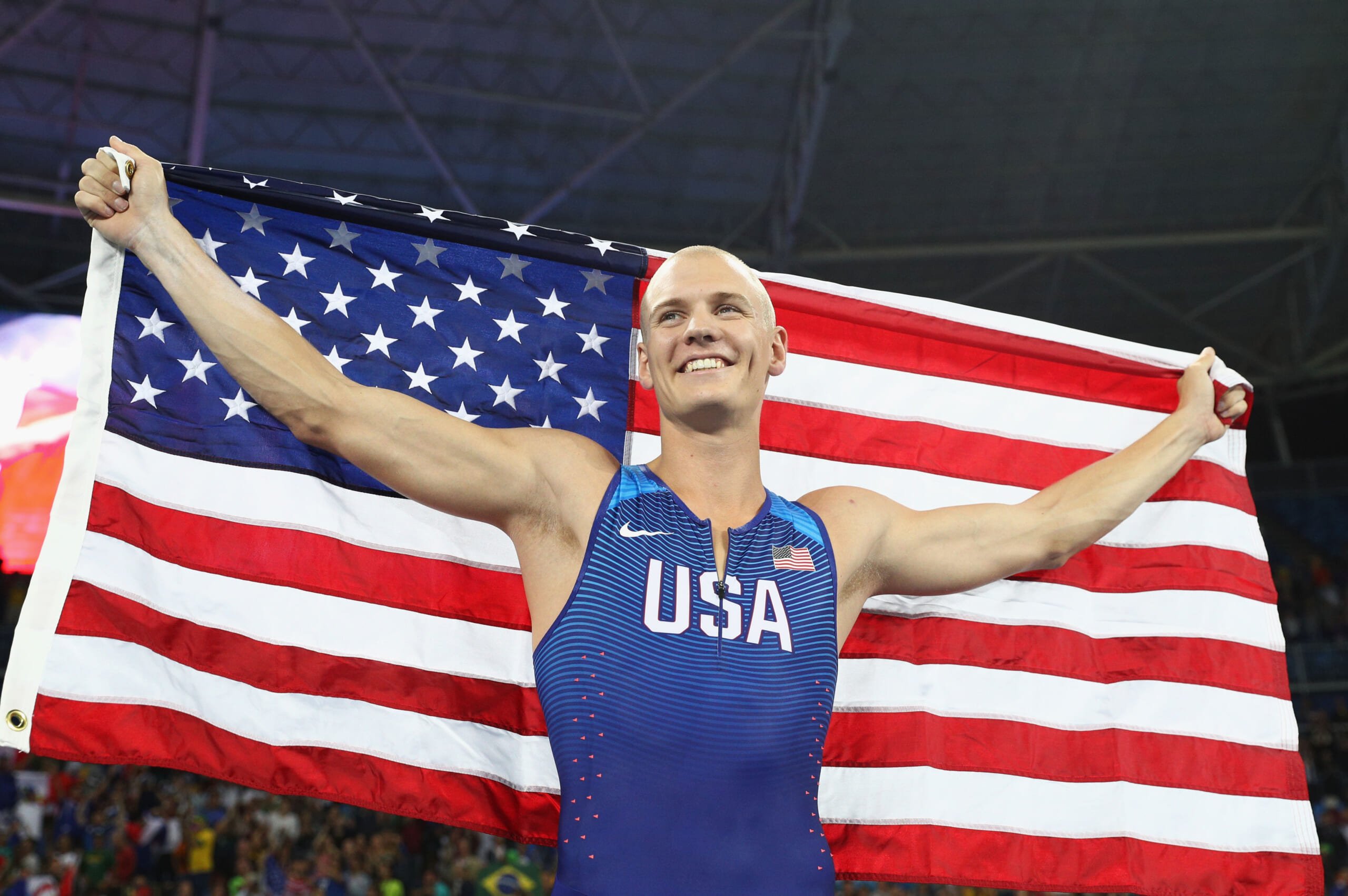 American Sam Kendricks was one of 558 athletes representing the United States in Rio. He was also one of 18 members of the U.S military. Both of those designations were on his mind as he sought to become the first American man to medal in pole vaulting since 2004. "I am certainly looking to represent the Americans on two fronts," he told USA Today.
He did just that during pole vaulting's qualifying rounds, when he stopped short during a jump as the "Star Spangled Banner" begin playing over stadium speakers. Kendricks immediately snapped to attention, creating an Olympic moment that showed his immense pride in his country.
"I'm just trying to put my best foot forward for all those soldiers who are watching," he told USA Today.
A second lieutenant in the 655th Transportation Company of the Army Reserves, Kendricks is a two-time NCAA pole vaulting champion. And despite letting his respect for the national anthem get in the way of his qualifying jump, he's now also an Olympic bronze medalist. Not bad for a 23-year-old.