Say Hello To The Scarface Remake
A 21st century Scarface just got the greenlight.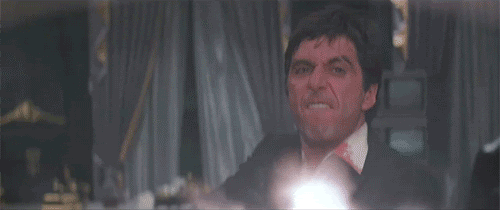 Time to brush up your Tony Montana impression. The Hollywood Reporter brings news that there's going to be a Scarface remake in the near future. Universal has hired Jonathan Herman, who wrote the upcoming NWA biopic Straight Outta Compton, to update the least subtle movie ever made. His take on Scarface will apparently be set in Los Angeles instead of Miami and New York, but will still focus on the general storyline of an immigrant navigating his way near the top of the crime world.
No word yet on who is replacing Pacino, but we have a feeling that it might be a woman. Think about it. Great idea, right?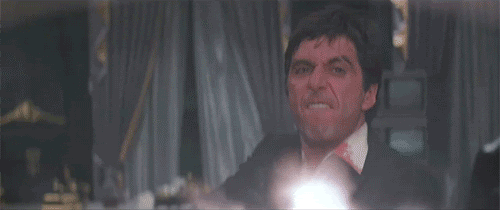 Photos by © Universal Pictures / Courtesy: Everett Collection