Scott Eastwood Talks Surfing, 'Pacific Rim' and Trying Out For the L.A. Rams With Kevin Hart
Check out the first look at Eastwood and Hart's hilarious NFL video here.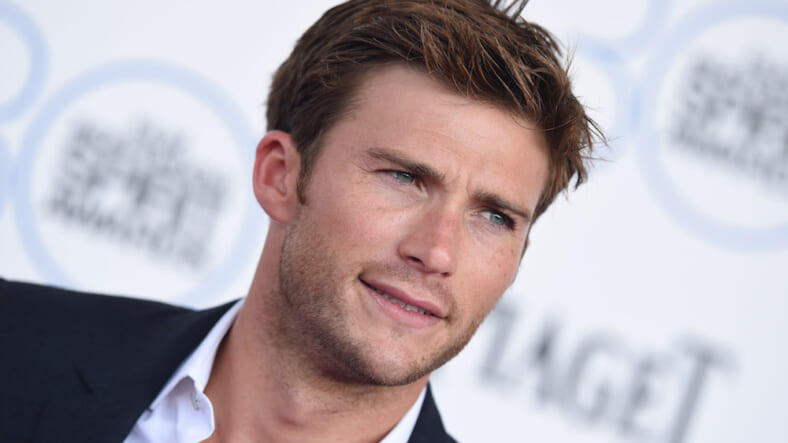 (Photo: Axelle/Bauer-Griffin/FilmMagic/Getty Images)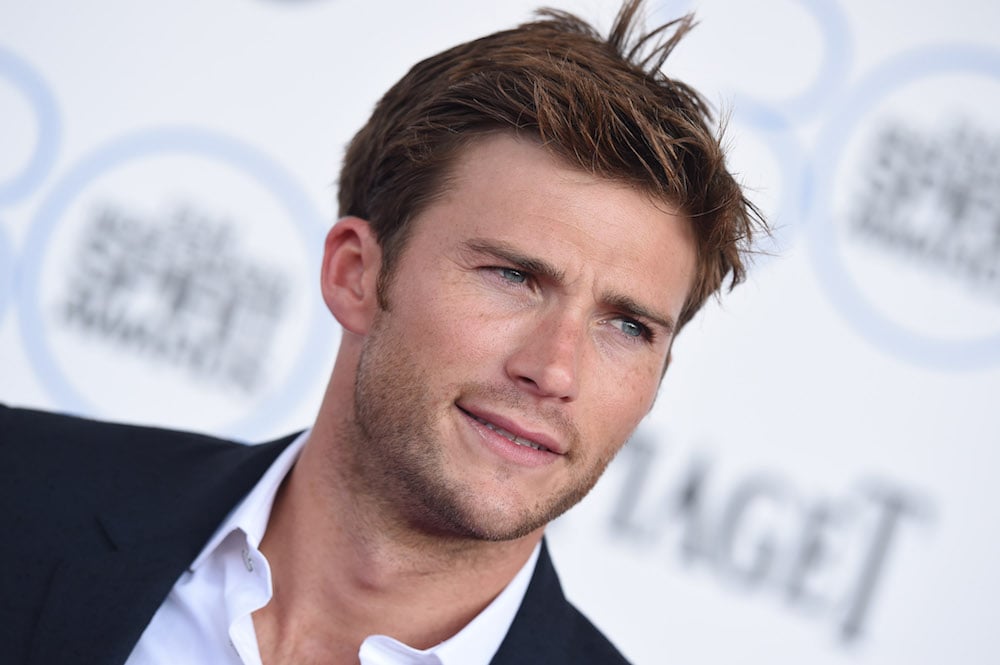 Scott Eastwood, who has built a solid action career with hits like The Fate of the Furious and Pacific Rim Uprising, looks so much like his famous father on the big screen, it's pretty much physically impossible for him to escape Clint's shadow.
Where Scott might outshine his legendary dad these days is with his action-packed lifestyle. The younger Eastwood chases waves around the world as an avid surfer, flies helicopters, and has even been caught illegally diving off cliffs in Australia.
But despite Eastwood's affinity for extreme activities, he probably won't get drafted by the NFL anytime soon. Just check out the first look at this video Eastwood filmed with Kevin Hart for the YouTube comedy series, Kevin Hart: What The Fit, in which the duo hilariously chronicle their three-day "try out" with the Los Angeles Rams.

Later this summer, Eastwood will follow up his aborted NFL stint with an epic surfing experience created by Airbnb and the World Surf League. The actor teams up with pro surfer Luke Stedman June 6 at California's Surf Ranch, which was created by the great Kelly Slater to artificially construct the perfect wave. 
"I grew up doing all kinds of ocean stuff, especially in my early teens to my twenties. I've travelled all over the world chasing surf," Eastwood told Maxim. "My dad also surfed. He got a surfboard in the fifties when it was far less crowded. My brother surfed when he was younger. Being from California, we all surfed."
https://www.instagram.com/p/Bak4c3jhAKa
Eastwood is wrapping up a whirlwind global press tour for Pacific Rim Uprising, the clashing robot spectacle from recent Oscar-winning director Guillermo del Toro (The Shape of Water). In the movie, he plays a pilot of a human-operated mega-robot, which required a fair amount of stunt work. 
"I always try to push the limit and see what we can get away with," Eastwood said, while admitting that seeing the final product is always more thrilling than anything on set. "There's a lot of action and stunts to do on set, but I think it's great to see it come together and other peoples' craft and art come in and complete the picture."
Eastwood has two more high-profile action thrillers coming soon. He'll star in Outpost, based on Jake Tapper's 2012 book about one of America's bloodiest battles during the war in Afghanistan. And he joins Morgan Freeman in Manuscript, a cat-and-mouse style caper about a convicted genius (Freeman) manipulating a young writer (Eastwood) from behind bars. The two previously co-starred in 2009's Invictus. 
https://www.instagram.com/p/BHkRLhwDP71
"He's a legend. I'm excited to go back to work with him," Eastwood said. "It's a fun little thriller. We've got a lot of scenes together."
Still, Eastwood is sure that the best is still yet to come. When asked about his most challenging role to date, he simply said, "I hope I haven't played it yet."