Scott Speedman On Unleashing His Inner Beast For 'Animal Kingdom'
The former "Felicity" star opens up about the new season of TNT's hit crime drama.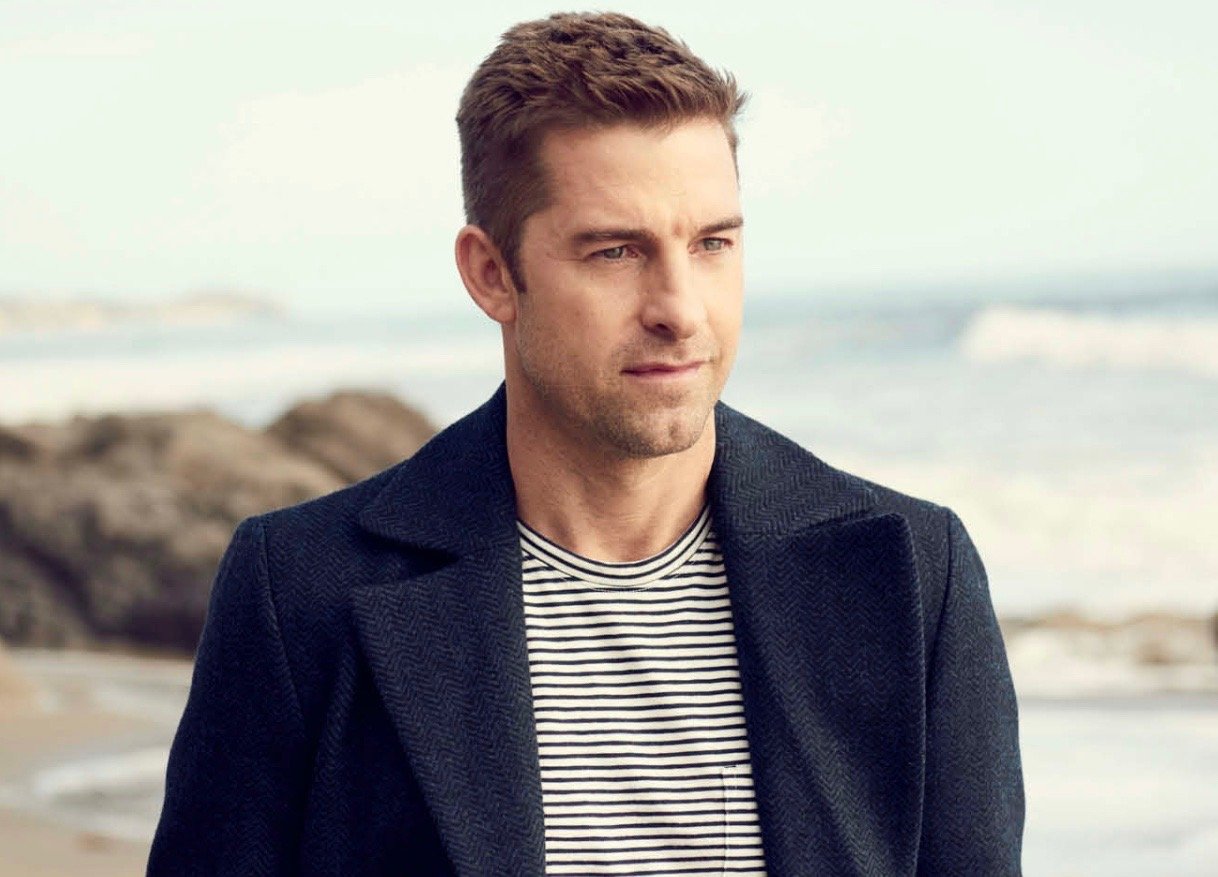 On Monday mornings, Scott Speedman likes to go to the movies alone. Solo trips to the theater are a ritual he's enjoyed since he was a high school student in Toronto, when he was an elite swimmer who spent countless early mornings
in the water, training furiously. Movies were an escape—he could take his mind off the pool and relax—and they still are.

When the lights dim, it sparks in Speedman the kind of excitement he felt as a teenager—the same excitement that propelled him into an unlikely acting career. Today, nearly two decades after his debut as Ben Covington in the college drama Felicity, opposite Keri Russell, he's back on the small screen in TNT's sun-bleached crime drama Animal Kingdom. A youthful-looking 41, Speedman is at the top of his game playing a complicated and not-always-likable character—a welcome challenge for an actor who just might be the most likable guy in Hollywood.
Speedman's career in front of the camera comes from that rare combination of talent and luck. Acting wasn't a calling: Growing up in Toronto, he was a shy and measured kid. "I didn't grow up jumping in front of the class and performing," Speedman says, "but I definitely had a hunger to be creative."

While still in high school, his girlfriend at the time encouraged him to respond to an open call for Batman Forever. Speedman didn't get the part, but he did land an agent. When the casting director for Felicity saw his work, she looked up Speedman's mom in the phone book and asked him to audition. After he sent in his tape, the job was his. He flew to L.A. and went directly to the Chateau Marmont to meet with the show's creators, J.J. Abrams and Matt Reeves. His life hasn't been the same since.
 
Felicity aired for four seasons, and the popular show thrust Speedman into a kind of fame he wasn't prepared for. "I had never really been to L.A. before. Becoming that well-known that quickly had a bit of a hangover to it," Speedman says. "You can see why people don't handle it well down here." Although he admits to engaging in some "pretty cliché stuff for a younger person," he managed to cope with success by driving around the country and getting away often to Big Sur.
From Felicity, Speedman shifted his focus to movies. He starred in the Underworld films, alongside Kate Beckinsale. But it wasn't necessarily an easy transition. In the eyes of fans and casting agents alike, he was still Ben from Felicity. "As soon as you do something successfully, you're going to be known for that, and it's up to you to sort of move the needle again."

In 2008, Speedman appeared in Adoration by acclaimed Canadian indie filmmaker Atom Egoyan. A complex meditation on terrorism in the age of the Internet, Adoration was nominated for the Palme d'Or at Cannes. Egoyan also wrote a part specifically for Speedman in 2014's The Captive, alongside Ryan Reynolds and Rosario Dawson; he played a police detective searching for an abducted girl who has been forced into child pornography.
Animal Kingdom arrived after HBO balked on a pilot Speedman starred in with director Ryan Murphy. But call it fortuitous: Speedman's character in Animal Kingdom, Baz, is exactly the kind of counterintuitive role the actor is after these days. The show—based on an acclaimed Australian indie film of the same name that helped launch the Hollywood careers of Joel Edgerton and Ben Mendelsohn—centers around a group of young men in a California crime family led by their mother, Smurf, played by Ellen Barkin.

Set in blue-collar Los Angeles, the life of crime provides the brothers with the kind of lifestyle to which they've become accustomed, one of backyard pool parties and a fridge well-stocked with beer. But there are power dynamics at play within the family that begin to fester.
Baz, the oldest son, is also the most complex: He's complicit in the family's crimes, but he also has a wife and daughter that provide him with moral grounding. He's also not related to the family by blood, which means he's "on the outside looking in," as Speedman says, just like viewers.

"You think he's got the strongest moral compass, but he's obviously a very damaged guy, so there's a lot of opportunity to do interesting things with the character." Season two, out now, sees Baz leading the brothers as their conflict with Smurf brews. "We've decided that we've had enough. We need to get away from her and start living our lives," Speedman says. "And then a lot of crazy shit happens from there."