'Terminator 6' Has a Shoot Date and 'King Conan' Is Being Written, Says Arnold Schwarzenegger
Don't worry, he'll be stah-ing in both.
Universal/Orion
Ah-nuld—the Austrian Oak, the former Governor Schwarzenegger—is heading back to the big screen. He's doing it in the best way possible. 
Loaded directed readers to an interview Schwarzenegger gave to a fan site. It's full of info about his upcoming projects that should thrill his fans.
Regarding Terminator 6, there have been delays in filming, Schwarzenegger told TheArnoldFans that they are "starting to shoot Terminator 6 in June to the middle of October" and yes, he's in. He's happy about it, too. "I am looking forward to coming back as the T-800 model," he reportedly said, "It's gonna be great with Tim Miller as the director and Jim Cameron is kind of supervising the whole thing."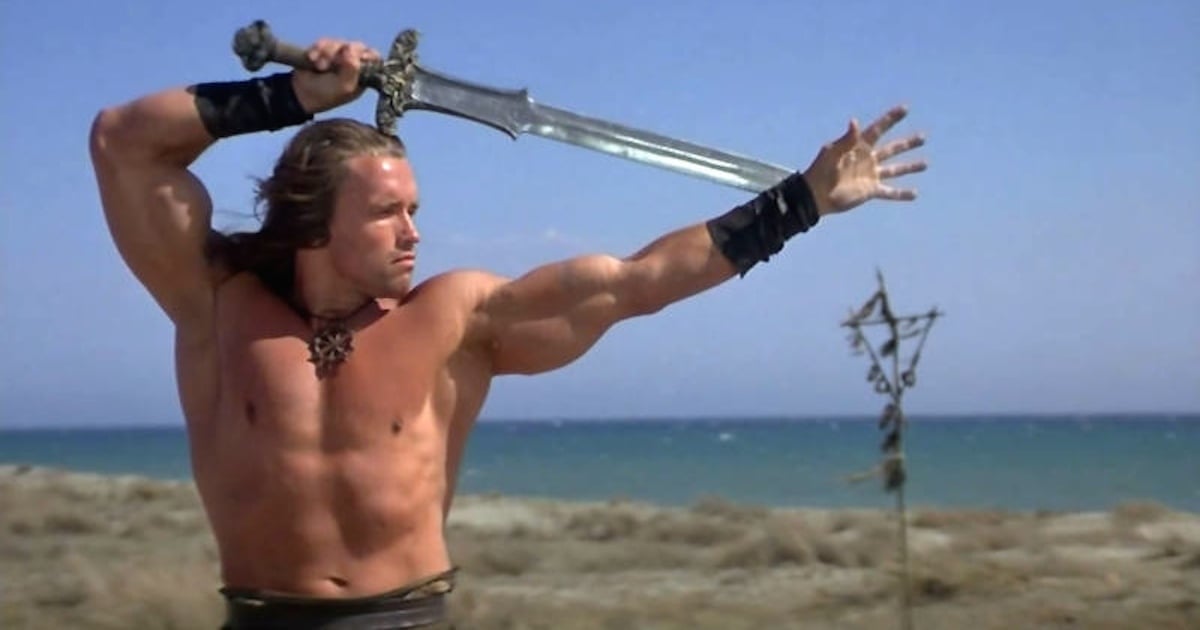 The same site reports Expendables 4 is happening, as is a sequel to Schwarzenegger's hit comedy with Danny DeVito, Twins. They "are finishing off the script now on Triplets, which is sequel to Twins," Schwarzenegger said. He segued from that into news about Conan.
Apparently, a Legend of Conan script was dumped by Universal. That's not stopping Arnold Schwarzenegger, because what could? "…They are also writing King Conan." he said. TheArnoldFans reports King Conan could end up on a streaming service like Amazon.
Schwarzenegger also mentioned a future series of westerns. 
He's about to turn 71, but it seems like Arnold Schwarzenegger hasn't even considered resting or retiring. 
We're okay with that.
h/t Loaded, TheArnoldFans