'Sesame Street' Sues Over Violent Trailer For R-Rated Melissa McCarthy Puppet Movie
You read that right.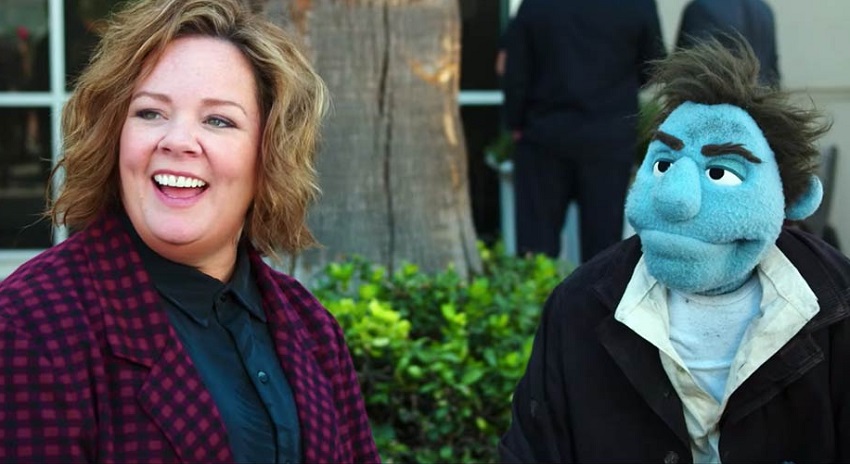 HappyTime Murders
Very few people put Muppets, sex, and murder together in their minds. STX and Brian Henson—Jim Henson's son—did put those things together and they came up with The Happytime Murders, starring Melissa McCarthy. 
McCarthy, and a cast of drinking, screwing, and homicidal puppets. Naturally, the moment the raunchy trailer for Happytime Murders went live, the makers of Sesame Street had a problem.
Seriously, it seems like Henson of all people should've seen this coming, especially with the words "No Sesame. All Street." in the trailer. He was probably too busy directing scenes of puppets coming. 
The Washington Post reports that the people behind the kids' show weren't the only ones pissed off after seeing the trailer:
"I am speechless that we were not consulted and asked for approval of this," Sesame Workshop president Jeffrey Dunn wrote to his counterpart at the Henson Co. last week. "The trailer is practically pornographic."

In her reply, Lisa Henson apologized but said she and her brother were powerless to stop STX from marketing the film as it wished.

"The 'Happytime' concept is an original world where all kinds of puppets live alongside humans as an underclass in society ala 'Roger Rabbit,' " she wrote. "We resisted creative suggestions to make some characters look more like Anything Muppets or Muppet monsters, because that was exactly wrong for the movie. Trading off the famous Muppets to sell the film is exactly what we did not want to have happen.
STX seemed to think this was all pretty funny. They refused to make any changes in their ad campaign and issued a fake response from puppet lawyer "Fred, Esq" to demands they do so. The production company's real lawyer indicated to Sesame Workshop that the idea anyone might confuse Happytime puppets with the likes of Big Bird is ridiculous.
In the end, this was obviously a missed opportunity to finally give Miss Piggy and Kermit the Frog that soft-focus love scene we've been craving ever since they hooked up on The Muppet Show over 40 years ago.
[WaPo]