10 Q Session Beers You Can Drink All Night Long
These quality craft brews definitely go down smooth.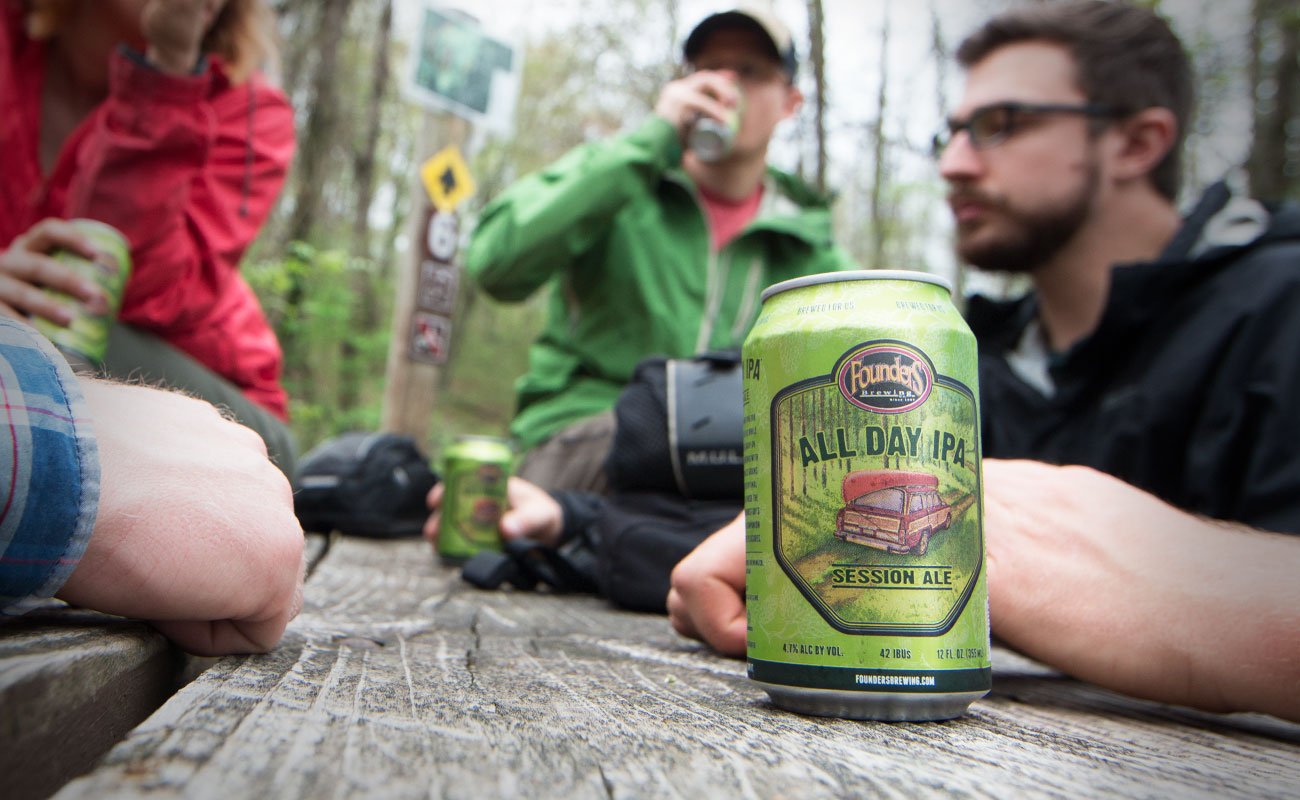 Sure, that 10% ABV barleywine is cool, and yeah, that 9% ABV imperial stout is pretty nice. But since this might be one of those nights that begins at happy hour and ends at some stranger's apartment in the early morning hours, perhaps the situation calls for something lower alcohol, more gulpable, and more reasonably priced. Something for the long haul — a distance beer, not a sprinter. At the same time, maybe you want to up your game and drink something a little tastier than PBR or High Life.
What you want is what craft beer people call "session beers." Session beers are what you can drink all night long, and still be able to walk home without doing something stupid. Essentially, a session beer is the opposite of the hop/sour/funk monsters that so many beer geeks love. 
Great session beers are actually really hard to make well. For many of us, the mark of a great brewery is one that can produce a flavorful beer at under five percent alcohol by volume. Many of them even come in cans, so you can drink it casually just like your old PBR — which is incidentally 4.74% abv. (For point of reference, Budweiser is 5%, Miller High Life is 4.6%, Bud Light 4.3%, and Guinness 4.2%.)
Oh, and don't worry. If you find that you need a little more kick, you can always order a nice bourbon or rye. All of these beers pair perfectly with a side of whiskey.
Click the slideshow above for 10 session beers that you need to know about.