Comedy Dream Team Seth Rogen, Bill Hader, and Zach Galifianakis to Star in 'The Something'
Yes, that is what it's called.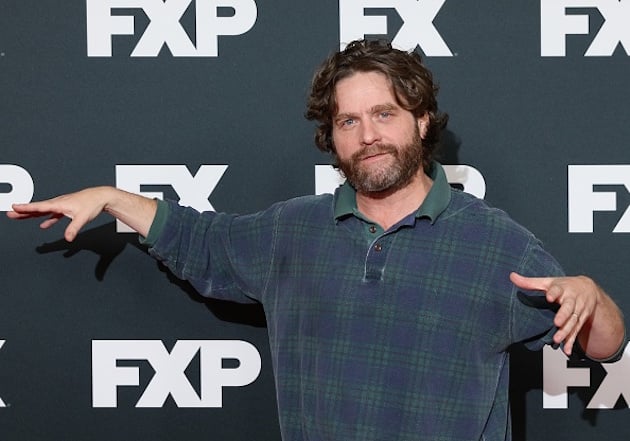 If we rounded up every American and asked them to name their favorite smug white male comic actor under 50, odds are a good number of them would choose one of these folks: Seth Rogen (Neighbors), Bill Hader (SNL) and Zach Galifianakis (Birdman) — who are teaming up for a vaguely titled space comedy.
According to the Hollywood Reporter, The Something is about a group of astronauts lost in space who encounter another ship after years of being alone. It's written and directed by Rodney Rothman, who wrote 22 Jump Street and was an executive producer on Forgetting Sarah Marshall. 
Rogen and Hader previously worked together on Knocked Up, Superbad and Pineapple Express. Galifianakis is currently starring in the FX series Baskets, about an aspiring circus clown.