The 12 Hottest Redheads In Video Game History, Ranked
These fiery sirens get our thumbs up.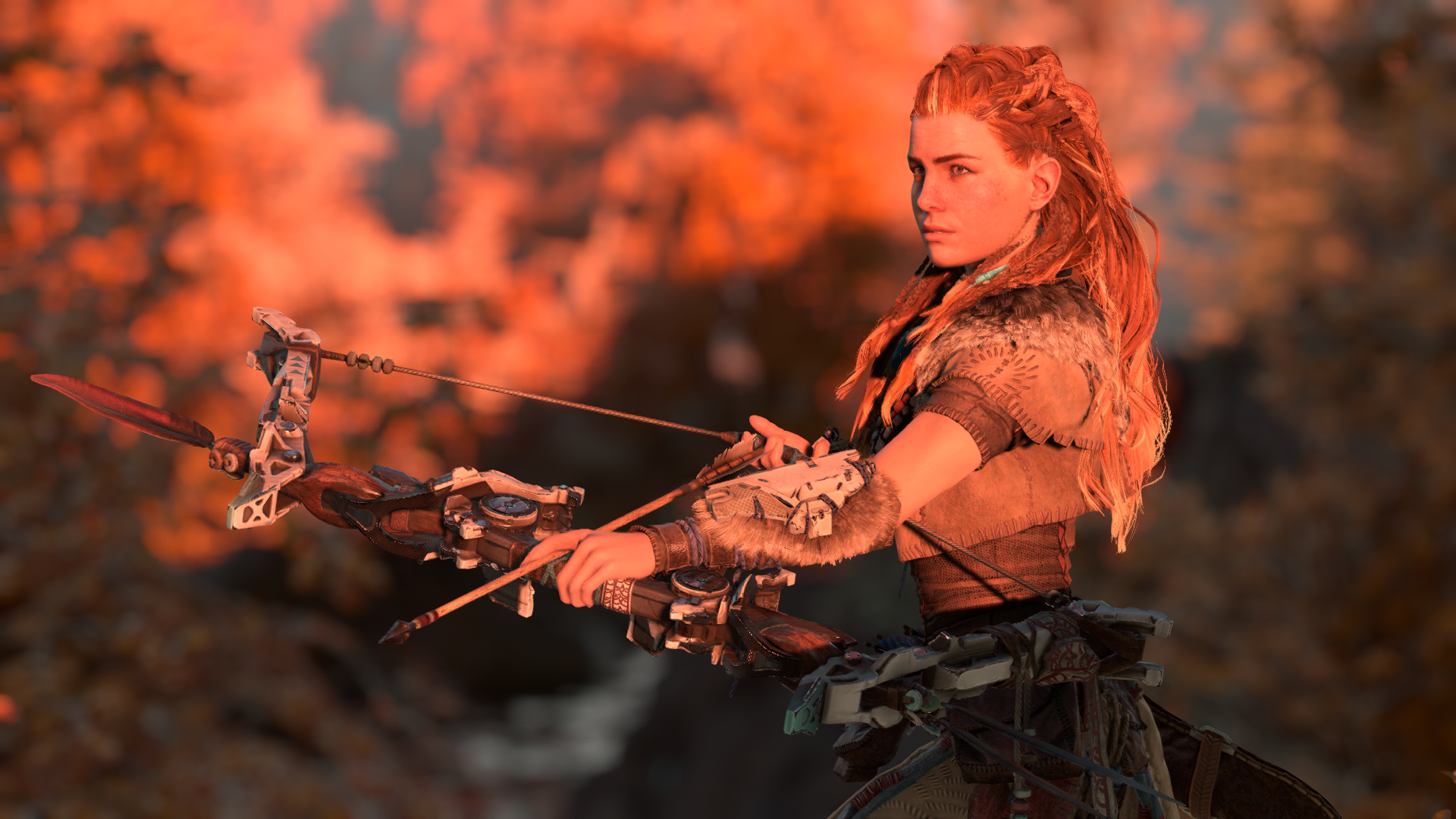 Horizon: Zero Dawn is one of the best games we've played so far in 2017, tying together a deep story, tight controls and a beautiful game world. Its main character, Aloy, is a sexy outcast redhead questing to discover the mystery of her parentage—and one of the most capable women we've ever seen in gaming. As an homage to her and Horizon: Zero Dawn, here's our list of the sexiest redheads in gaming, destined to light a fire in your heart… among other places.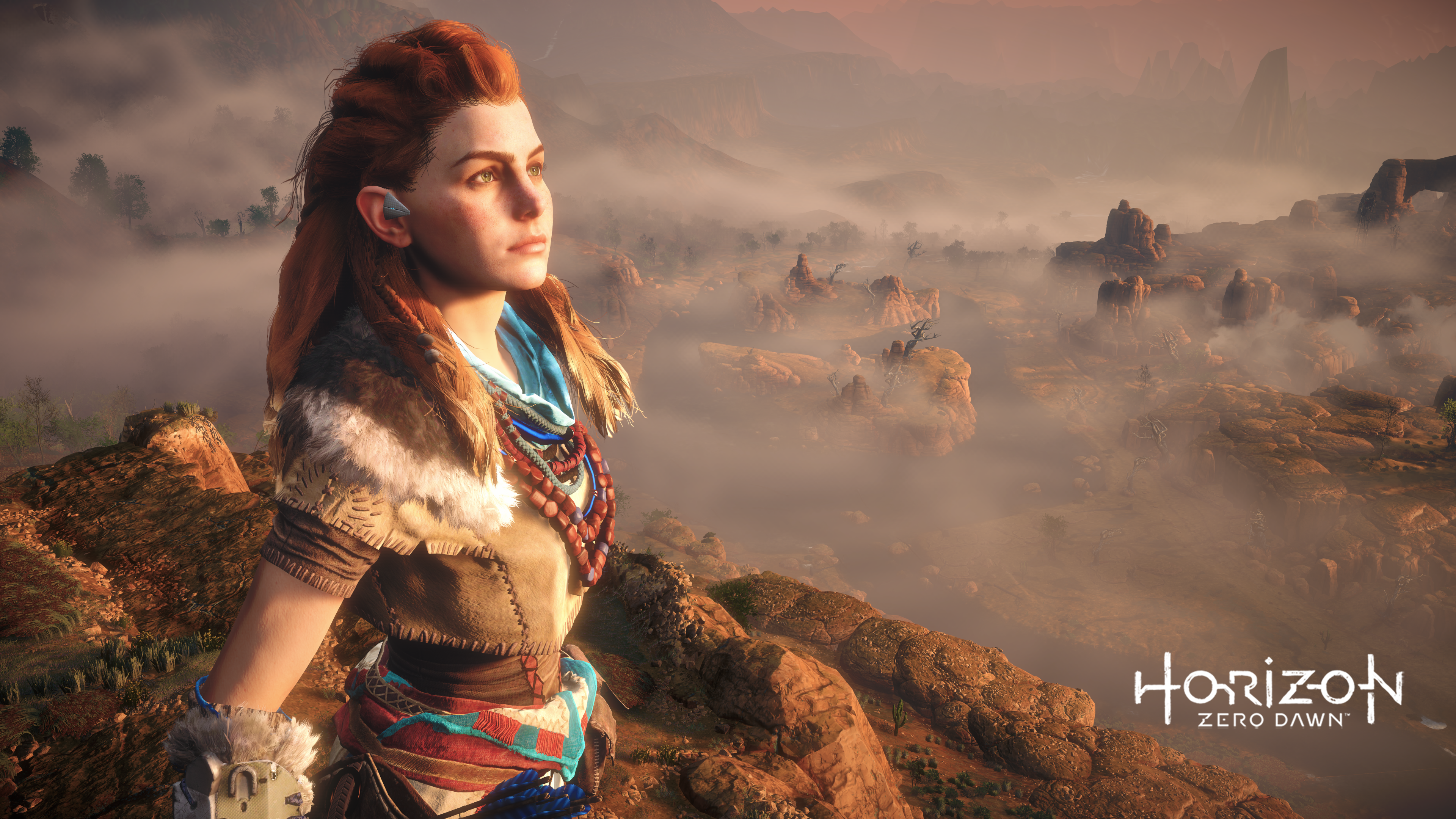 12. Aloy, Horizon: Zero Dawn
Horizon: Zero Dawn is a darling game for all the right reasons: Sweeping landscapes, airtight controls, captivating story and a fiery redhead huntress to tie it all together. We're getting in on the ground floor with Aloy since we're confident she'll be sticking around for a while.
11. Joanna Dark, Perfect Dark
Rare's follow up to Goldeneye gave the reins to Joanna Dark, a one-woman army ready to take down a legion of alien invaders. Joanna's flaming red hair was her most defining characteristic, followed immediately by her skin-tight blue suit. Well, those and the sheer amount of alien ass she kicked.
10. Mistral, Metal Gear Revengeance
Metal Gear Revengeance's cyborg redhead has curves in all the right places… and arms in all the wrong places. We don't mind; the thought of foreplay with Mistral is all kinds of terrifying and exciting and we'll try anything once, even if it scares the bejesus out of us.
9. Trip, Enslaved: Odyssey to the West
Enslaved's adventure, loosely based on the Chinese myth, Journey to the West, puts the main character, Monkey, under the dominion of Trip, a strawberry-blonde damsel in distress. Trip and Monkey's relationship grows throughout the game but our love for Trip began the moment we set eyes on the girl who just wanted to get back to her family.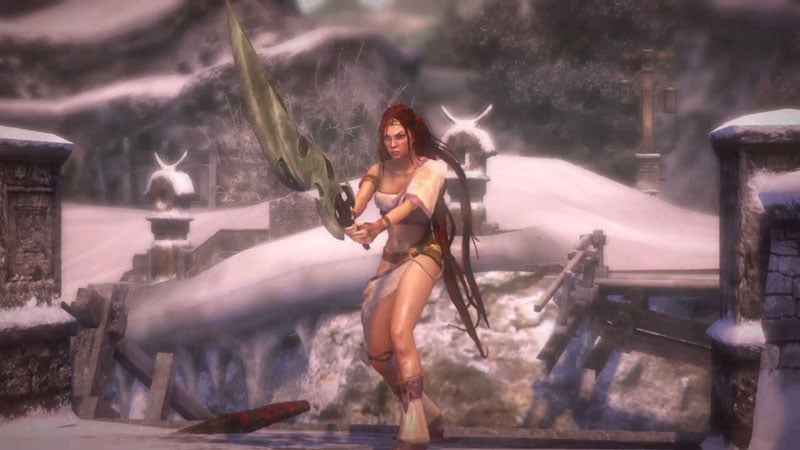 8. Nariko, Heavenly Sword
Heavenly Sword's protagonist is also the lady who wields the game's title weapon, proving definitively that powerful women are indeed sexy. The fact that she's voiced by Anna Torv—a real life redhead that you might remember from the TV Show Fringe—only makes Nariko hotter in our book.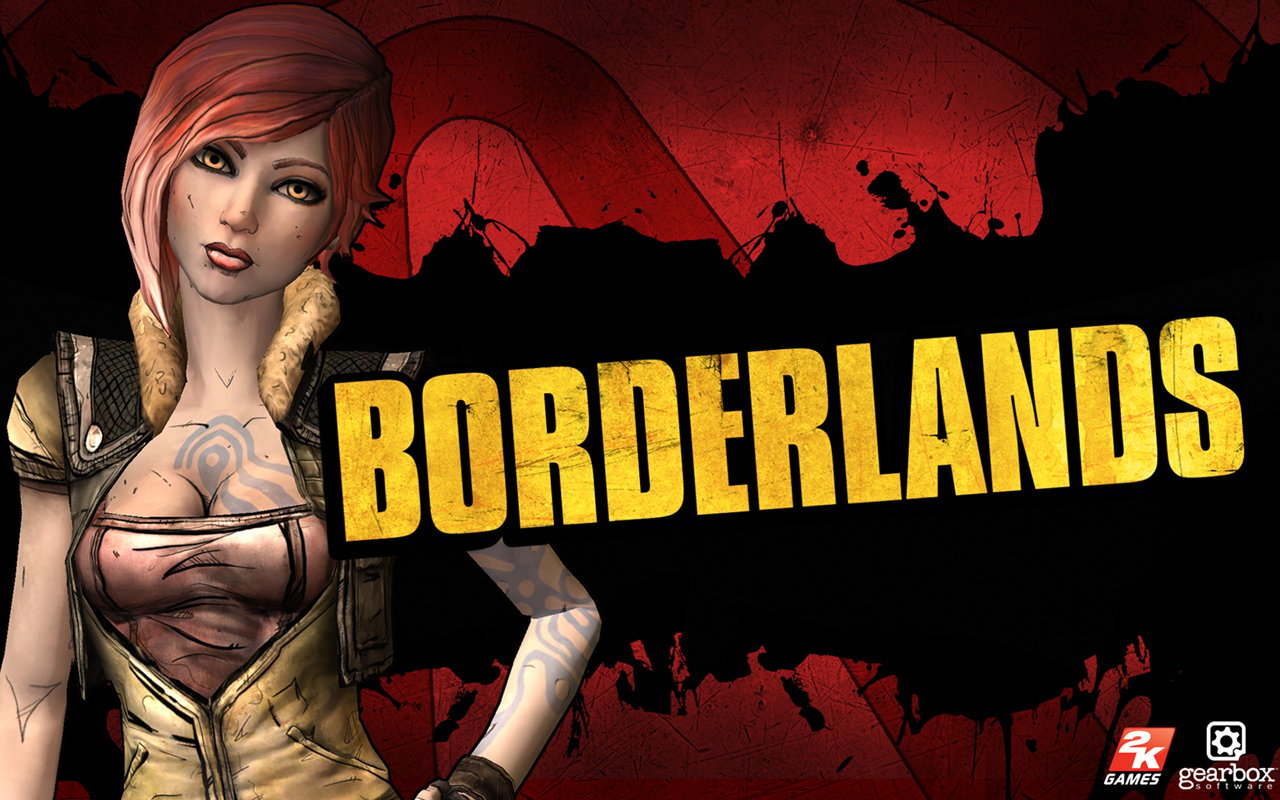 7. Lilith, Borderlands
There's really no surprise that Lilith is the official Siren of Borderlands. She was a playable character in the original Borderlands game but also returns in both Borderlands 2 and Borderlands: The PreSequel as a helpful NPC, integral to the story. One thing's for sure—if we ever go vault-hunting, we wouldn't dream of doing it without Lilith by our side.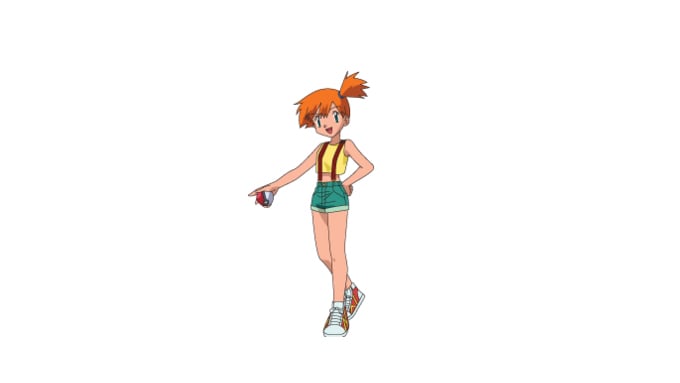 6. Misty, Pokemon
One of our favorite redheads is also one that gets cosplayed the most. Misty's yellow crop-top, suspenders and cutoff jeans have become iconic and a staple of most Cons around the world. For very good reason, if you ask us.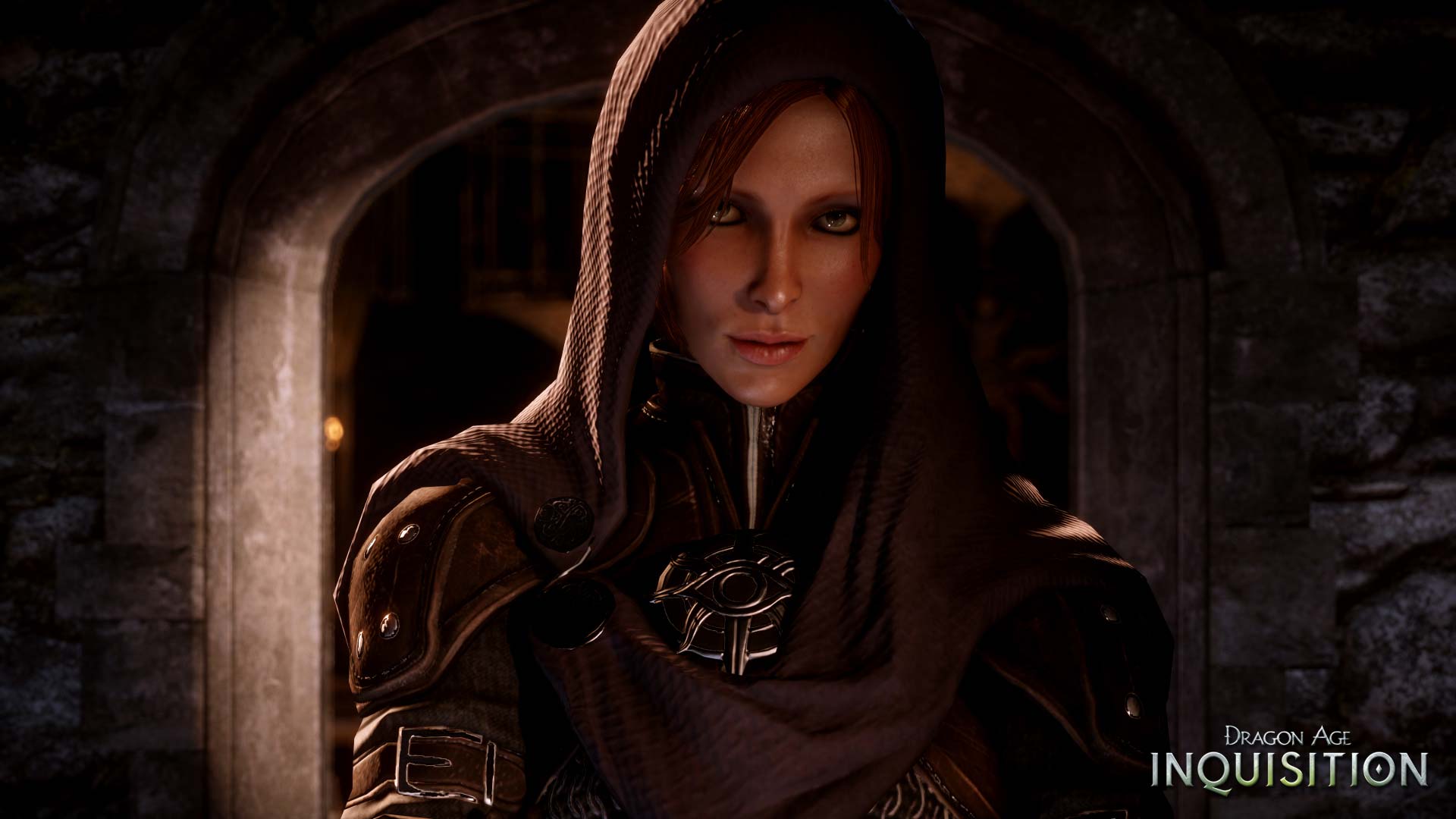 5. Leliana, Dragon Age Origins
Leliana has worn many hats in the Dragon Age series: bard, spymaster, advisor and even warrior. But the most important role she ever played for us was as a romantic counterpart to our Warden. Fun fact, she can play that role even if you choose to play as a female warden and we love that kind of open-mindedness.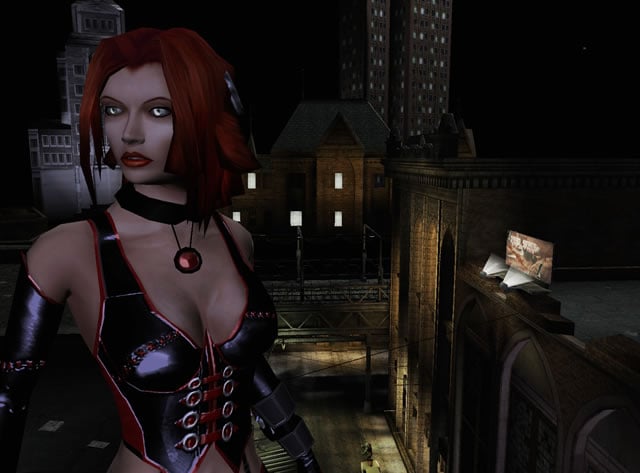 4. Rayne, Bloodrayne
Bloodrayne's main character is set apart by her signature outfit of a black leather corset and cross choker, her light blue eyes and, of course, her red hair. All of that makes it completely forgivable that she's the daughter of a Nazi vampire. After all, you gotta date the girl, not her family.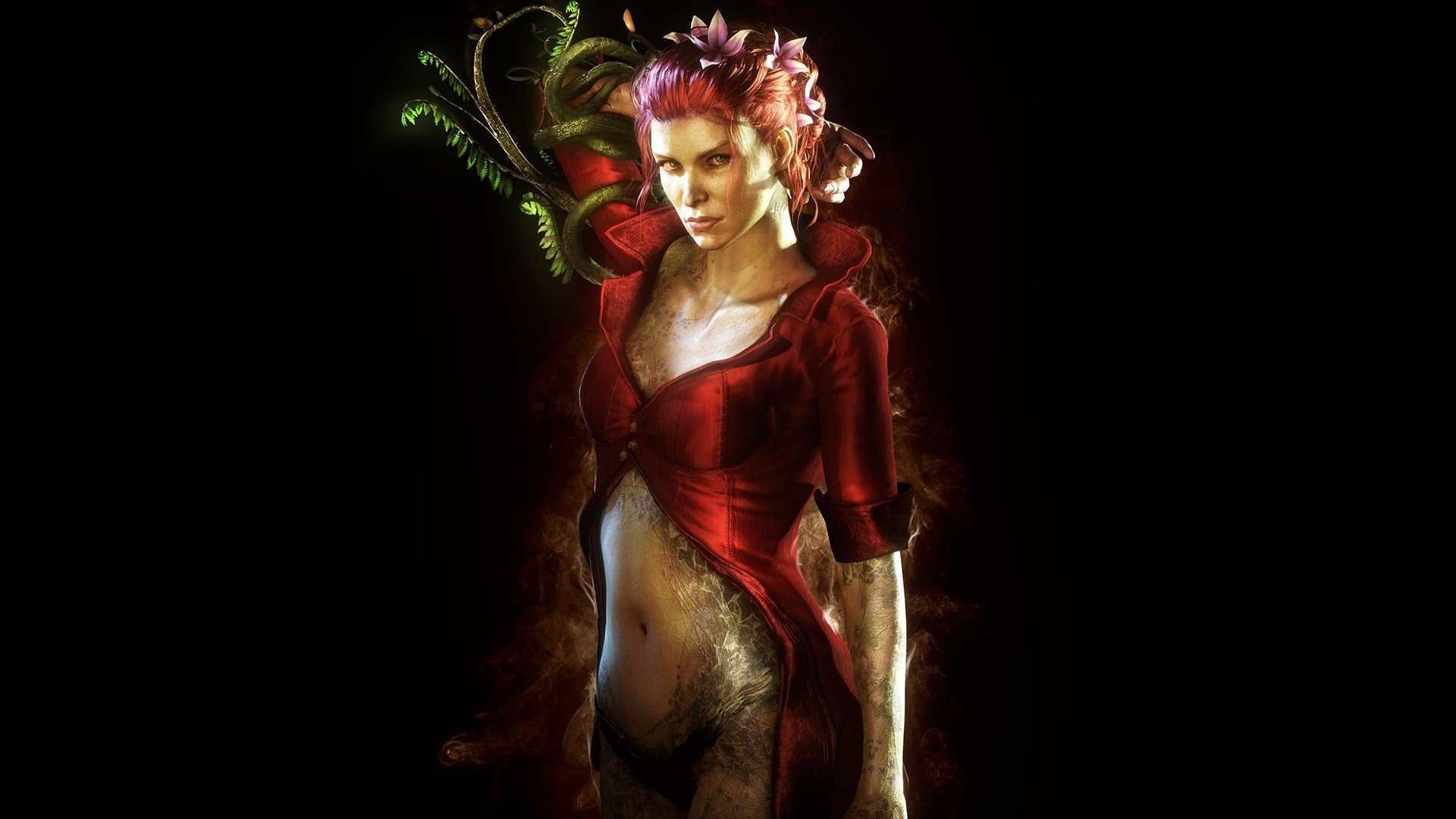 3. Poison Ivy, Arkham Knight
Ivy has exuded sexiness every time she's cropped up in the Bat-universe, but her presence in the Arkham games may have been the best look she's ever had. We'd gladly chance chlorophyll poisoning if it means getting closer to this delicate flower..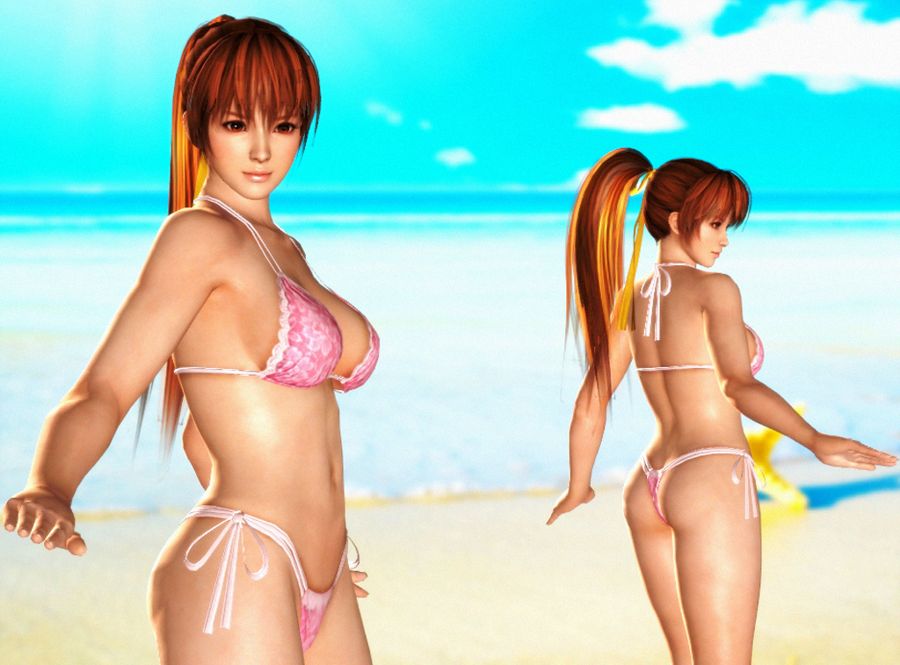 2. Kasumi, Dead or Alive
Kasumi has made a career for herself kicking ass in the Dead or Alive series of fighting games, but her appearance in the oddball Xtreme Beach Volleyball from the studio really made her stand out as a redhead who belongs on this list.
1. Princess Toadstool, Super Mario Bros.
Not to be confused with Princess Peach, Princess Toadstool will forever be our "princess in another castle" and taught us way early on that the best girls play hard to get. Eight levels of hard to get, to be precise.