'Snowden' Co-Star Shailene Woodley Believes Schools Should Teach Masturbation
We doubt she'll run for school superintendent anytime soon.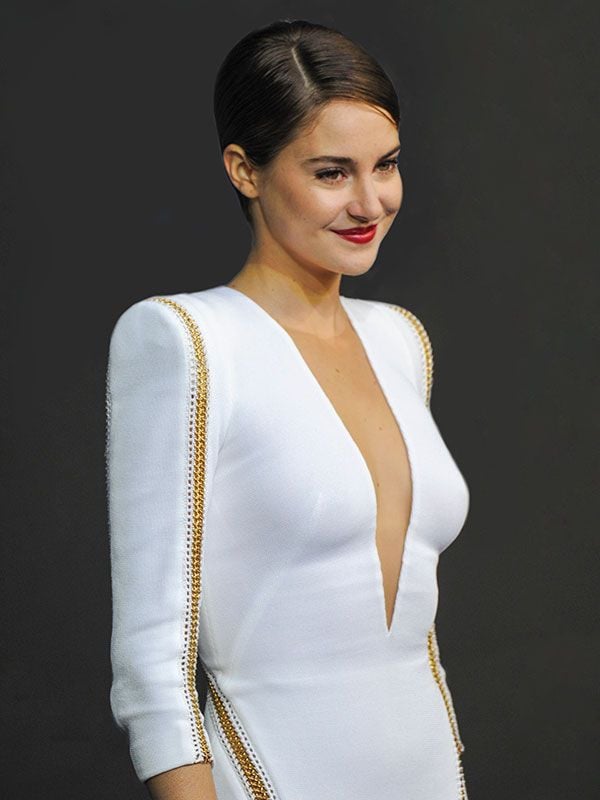 With Oliver Stone's biopic Snowden in theaters it's only natural we're seeing a lot of the film's stars, including Shailene Woodley, who plays Edward Snowden's (Joseph Gordon-Levitt) love interest. And Woodley is a woman with strong and interesting opinions. 
A recent Net-A-Porter cover story on Woodley reveals a complex and perhaps eccentric character. Regarding the global surveillance state dramatized in Snowden, Woodley is a believer who keeps her computer camera covered to fend off unwanted cyber-intrusion. She also has at least one unique idea about education, based in great part on her strong sense of social justice:
 …"As a young woman you don't learn how to pleasure yourself, you don't learn what an orgasm should be, you don't learn that you should have feelings of satisfaction. I've always had a dream of making a book called There's No Right Way to Masturbate. If masturbation were taught in school, I wonder how [many] fewer people would get herpes aged 16, or pregnant at 14?"…
We're pretty sure Woodley's idea, no matter how reasonably presented, would not make it past any school board anywhere—and would probably result in arrests somehow, eventually.
However we've got to respect her for reminding us she's a one-of-a-kind movie star, not afraid to think way outside the box.
h/t Net-A-Porter