Watching Shaq Lip-Sync to Beyoncé Is as Weird as it Is Hilarious
He's definitely her biggest fan.
" tml-render-layout="inline
It looks like hanging out with Shaquille O'Neal—Shaq—would be a lot of fun. He's massive, apparently a pretty friendly giant, and often funny as hell. 
This video of Shaq lip-syncing—perfectly, by the way—to Beyoncé's "I'd Rather Go Blind" is a good example. The former NBA star turned basketball commentator not only nails the lyrics and rhythm with crazy precision, he also shows acting chops he never displayed in his 1996 box office bomb, Kazaam.
https://www.youtube.com/watch?v=ZA9AtHjJxWM
The big man has never made any secret of his Beyoncé love, either. 
This isn't even his first, uh, "cover" of one of her songs. He did an impassioned rendition of the superstar's "Halo" which he posted on Twitter in 2016. 
Despite the vast difference between a 7'1″ man's rumbling bass voice and Beyoncé's powerhouse sound, we could kind of see Shaq in a music career if he wanted one. Perhaps he could join the singer on tour as one of her dancers.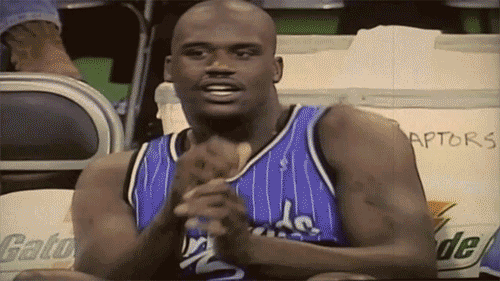 Then again, maybe not.