This Stunning Monster Shark Book Will Eat You Alive
Go deep with this "catalog of adrenalin and awe."
Photographer Michael Muller is well known for his portraits of Hollywood actors like Joaquin Phoenix, Robert Downey Jr. and Hugh Jackman, as well as posters for the likes of the Iron Man and X-Men movies. But no amount of A-list celebrity wrangling could have prepared him for his latest self-imposed assignment: snapping the ocean's most deadly and dangerous creatures.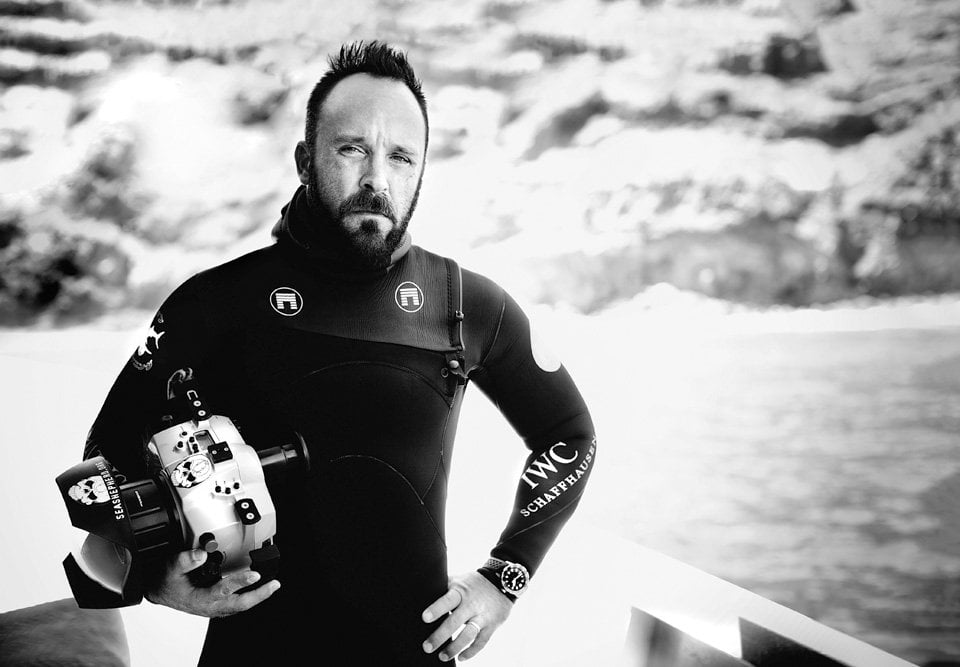 Muller spent ten years assembling one of the most impressive portfolios of underwater shark photography ever, which is now being presented in a stunning new book by Taschen. Sharks: Face-to-Face with the Ocean's Endangered Predators, an oversize tome suitable to its larger-than-life subjects is nothing short of "a catalog of adrenalin and awe."
Treating the toothy monsters like the Hollywood hotshots, Muller used a patented seven-bulb, 1200-watt plexiglass-encased strobe lighting rig, developed with NASA engineering, to capture his snaps – and no sissy shark cage, either. Included among the images is the first-known photograph of a great white breaching at night.
The book follows Muller's ocean adventures from black tip and sand tiger sharks in South Africa to great hammerheads in the Bahamas, with lots of snappy anecdotes along the way. Taken together it's "a tribute to the beauty and might of the shark, and a rallying cry for its fragile future." That cry being "SHARK!!!"