Bring Shark Week to a Whole New Level With These 5 Hotel Adventures
Ditch the screen and get in on the action.
(Photo: Nanuku)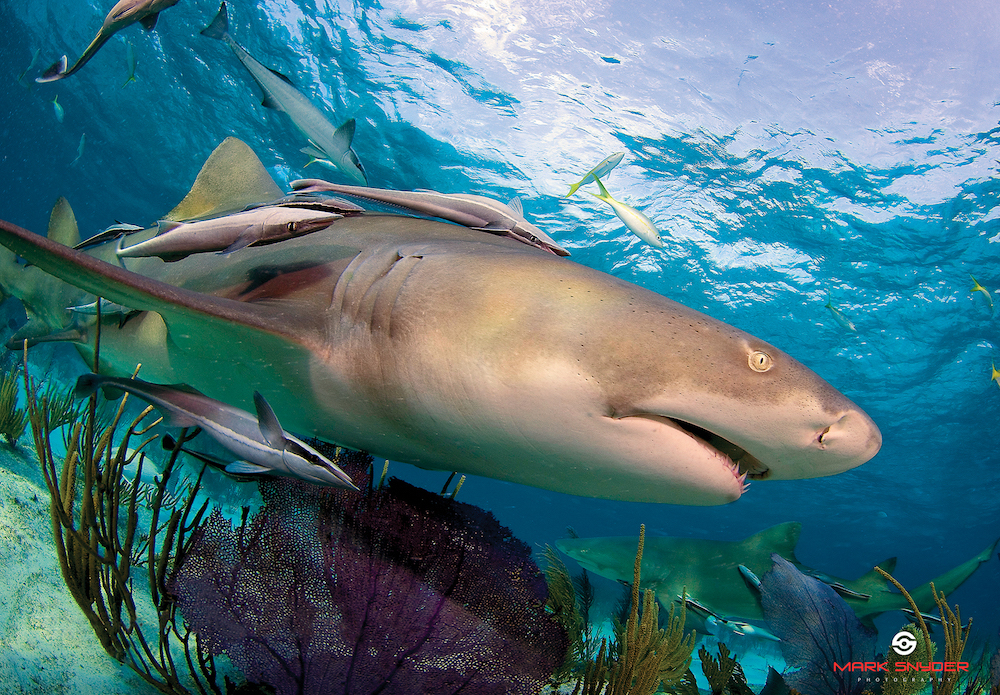 It's hard to believe that one of the most addictive, adrenaline-fueled weeks in TV history is almost upon us. 
Shark Week officially kicks off on the Discovery Channel this Sunday, July 22—marking its triumphant 30 anniversary. 
The annual weeklong programming block focuses on shark-centric specials and has become a social media sensation (not to mention one of the network's most popular features). 
But this year, instead of simply tuning in from behind a screen, consider checking into these hotels known for bringing visitors up close and personal with the most feared fish in the world.
Cabo San Lucas, Mexico
Cabo San Lucas has long been regarded as one of Mexico's most boisterous and beautiful getaways. The resort city sits at the tip of the Baja California Peninsula and is teeming with outdoor activities. 
Esperanza, Auberge Resorts Collection is a private beach resort spread over 17 lush acres, tucked between two scenic bluffs and lapped by the waves of the Sea of Cortez. 
From August to May, tourists can book an eight-hour Auberge Adventure in La Paz. Venturing to the region's popular feeding grounds, visitors can watch the whale sharks (measuring up to 40 feet) in their natural habitat, and even rent a wetsuit and snorkel equipment to swim in the crystal clear waters for a better look. Underwater photography and videography options are also available for the ultimate souvenir.
Bora Bora, French Polynesia
French Polynesia offers a perfect paradise for those seeking a sun-drenched, tropical escape. An overseas collectivity of the French Republic, the destination is comprised of 118 islands and atolls sprinkled throughout the South Pacific Ocean, and is known for its lavish accommodations and diverse marine life. 
The Conrad Bora Bora Nui is one of the island's most sought after luxury resorts, and provides guests with an array of amenities as impressive as its surroundings. Here, holidaymakers can discover the mesmerizing world lying just beneath the tranquil turquoise waters. One of their more popular activities is the half-day Lagoon Safari Snorkeling Experience, where courageous guests can swim alongside a variety of sharks as well as stingrays, turtles and other tropical fish.
O'ahu, Hawaii
For something a bit more adventurous, consider checking into Turtle Bay Resort, located on O'ahu's North Shore. In addition to being a surfer's paradise, O'ahu is also the third largest of the Hawaiian Islands, home to verdant rainforests, pristine beaches and sky-high volcanoes. 
At Turtle Bay, intrepid travelers can partake in the North Shore Shark Adventure to cage dive with sharks in the Pacific Ocean. Available to children as young as three as years old, it's a heart-racing outing the entire family can enjoy. And while shark sightings are 100 percent guaranteed, other marine life, such as dolphins, sea turtles and humpback whales may also make an appearance.
Thaa Atoll, Maldives
https://www.instagram.com/p/BkdB0TYAQpW
Maldives is revered for its unparalleled luxury. Located on the Arabian Sea in the Indian Ocean, the South Asian country consists of nearly 1,200 coral islands grouped into 26 atolls. Encircled by stretches of white sand beaches and swaying palm trees, it's no surprise the destination draws countless honeymooners and adrenaline junkies each year. 
COMO Maalifushi is the only resort in the Thaa Atoll, and features postcard-worthy overwater villas and swanky oceanfront suites. Visitors who want to add an extra element of danger to their shark adventure should look into the Whale Shark Night Snorkel. Available anytime between 6 p.m. and 10 p.m., guests can go for an evening swim with the local whale sharks, or play it safe by watching from the boat's observation deck.
Viti Levu, Fiji
Few places inspire wanderlust the same way Fiji does. The island country is technically an archipelago, made of approximately 330 islands and more than 500 islets. 
Nanuku, Auberge Resorts Collection is set along the sprawling coastline of Fiji's main island, Viti Levu. Overlooking private beach access, the lavish resort brings together indulgent amenities, traditional Fijian culture and outdoor activities perfectly suited for the ultimate daredevil. 
Here, guests can go white water rafting past raging waterfalls, zip-lining through the rainforest's emerald canopies or game fishing for mahi mahi, sailfish and marlin. But one of the most extreme expeditions is cageless shark diving in the Bega Lagoon. 
Assisted by professional divemasters and surrounded by nearly 200 miles of coral, guests will have the chance to swim freely with reef sharks, nurse sharks, lemon sharks, bull sharks and tiger sharks during this unforgettable hour-long excursion.