This Extreme 80's Themed 'The Simpsons' Couch Gag Is Totally Radical
Everything we love about the series, in one video.
Growing up at the height of The Simpsons' cultural influence, my favorite part of watching the pathbreaking suburban family drama was the couch gag. Homer, Marge, Bart, Lisa, and Maggie all lunge for the couch in an ever-changing montage of tributes, inside jokes, and cultural references. The couch gag is the ultimate pastiche, and it's great.

I stopped watching The Simpsons at some unmemorable point years ago, but the ridiculous 1980s action show-themed couch gag of this weekend's episode is everything that makes the series great: absurdist slapstick, a barrage of bullets and cultural references, and too-accurate caricatures of the people we know in real life. 
OK, warm and fuzzy stuff aside: the couch has biceps!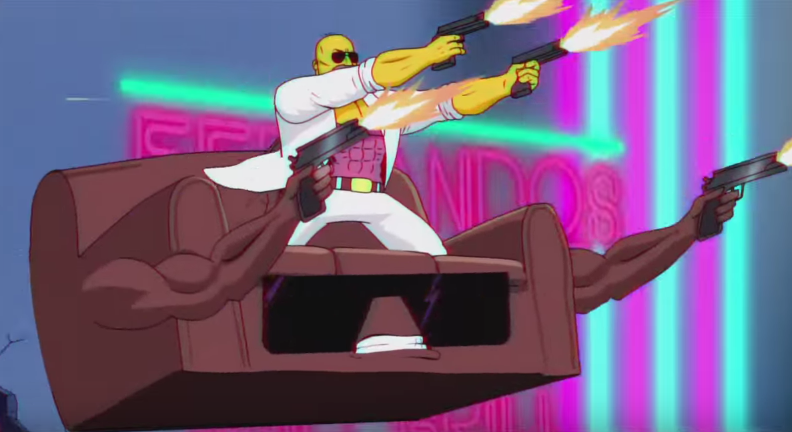 Gunfights with low-level characters!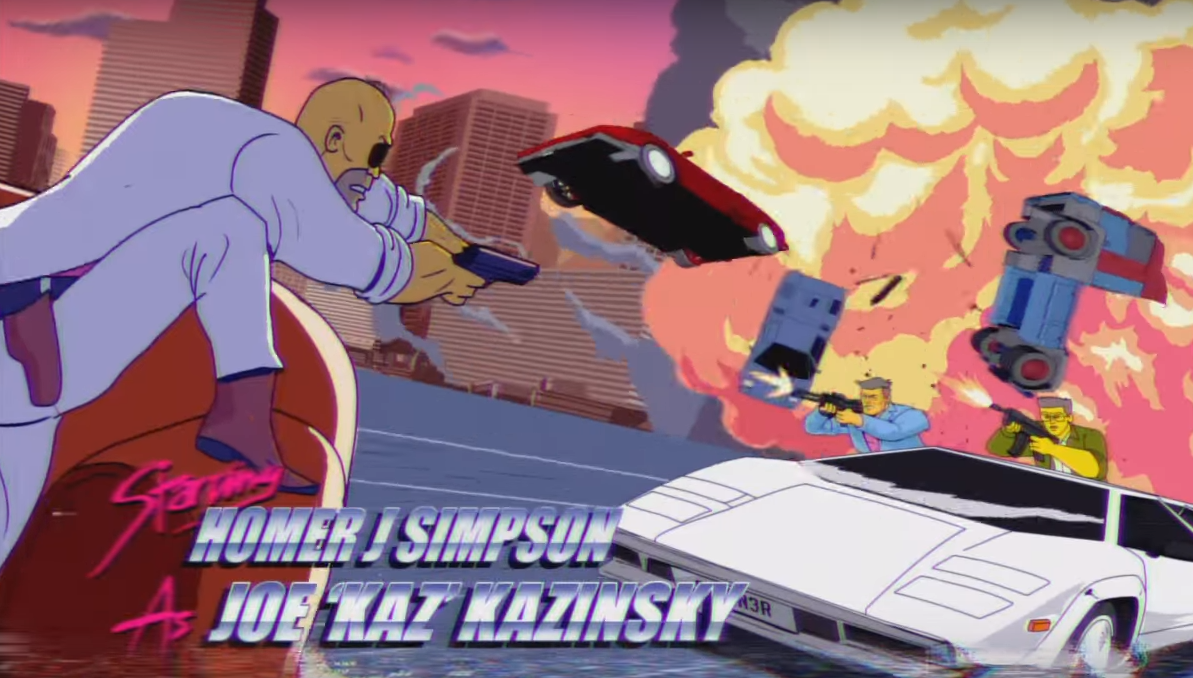 Here's Ned Flanders with a 'hi-diddly-ho' tattoo!
I would absolutely watch a whole Simpsons movie of this.