Sexy Singers Natti Natasha and Becky G Have a Lingerie Party in Sultry 'Sin Pijama' Video
Watch them get down "without pajamas."
On the heels of her record-setting music video for "Criminal," Natti Natasha is back as a guest singer on Becky G's "Sin Pijama."
The Spanish-speaking singers added heat to the catchy tune in a sultry music video that briefly trended at No. 1 on YouTube and the iTunes charts.  
Natasha and Becky threw a lingerie-clad girls' night full of champagne-fueled activities including a pillow fight, a game of pool and a photo shoot—all enjoyed "without pajamas."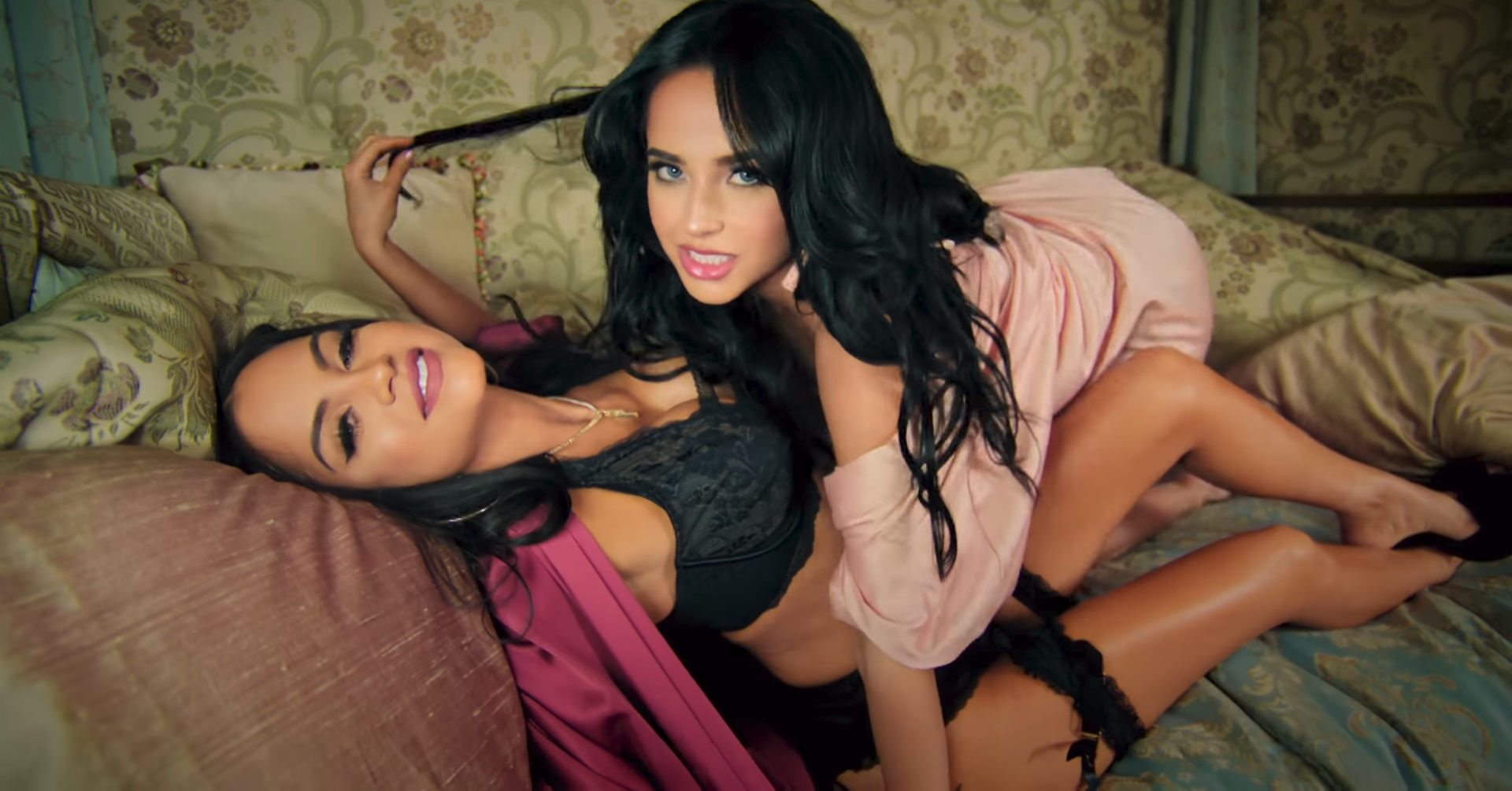 See why nearly 25 million viewers can't stop watching "Sin Pijama" with the music video's hottest moments and the musicians' hottest 'grams in the gallery above, beginning with a photo provided exclusively to Maxim.