Shock Jock 'Opie' Fired for Allegedly Making a Video of an Employee on the Toilet
Now both Opie and Anthony have been given the boot by Sirius XM.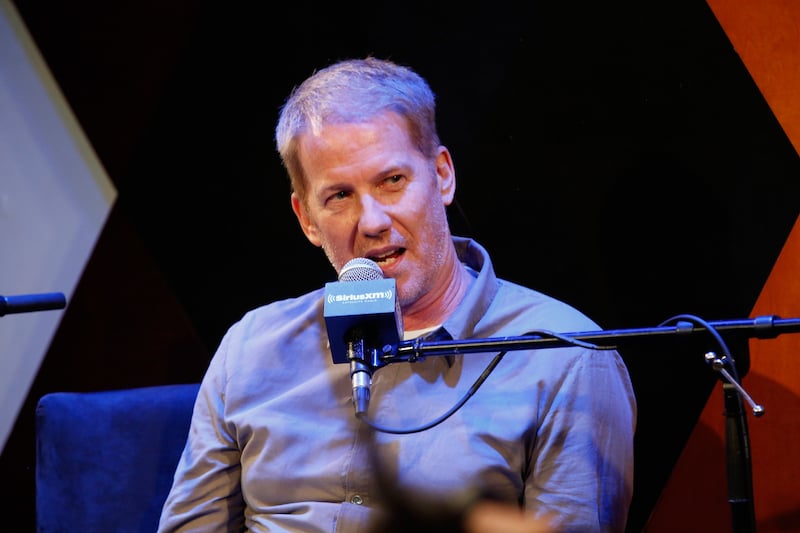 Twenty-two years after launching their radio show in Boston and becoming shock jock superstars in New York, both Opie and Anthony are now off the air. SiriusXm fired Anthony Cumia for a racist tweet storm three years ago, and now the satellite radio giant has cut ties with his former partner, Gregg "Opie" Hughes.
"SiriusXM confirms it has terminated its relationship with Gregg 'Opie' Hughes, host of the 'Opie Radio Show' weekday afternoons on the Faction Talk channel. SiriusXM does not publicly discuss internal personnel issues," the company said in a statement.
It's not immediately clear why Hughes was let go, but according to a report on the radio website All Access, it had to do with "a video made of an employee while he used the bathroom."
Getting fired is nothing new for Cumia or Hughes, who have a history of obnoxious stunts that lead to unemployment. He and Cumia were fired from WAAF in Boston after a 1998 April Fool's broadcast of a fake news report about the death of the city's mayor. 
That prank may have cost them their jobs in Boston, but it earned them new ones in New York City. At WNEW, Opie and Anthony became radio superstars, propelled to the big time by degrading bits like Homeless Shopping Spree.
But the success would come to an end in 2002 when a couple was busted having sex in New York's St. Patrick's Cathedral as a part of the show's annual Sex for Sam contest. 
By 2004, they were picked up by XM Satellite radio, where they stayed on the air for years until Cumia's racist Twitter rant split the team in half. Hughes hung around with longtime co-host, comedian Jim Norton, but now, he too is out of work.
The bad news for Opie and Anthony fans is obvious—neither of their heroes are on the air any longer. But there's good news, too. Now that they're both out of work, there's nothing to stop a reunion, except for bad blood.