Slayer Is Slashing Its Way Into Comic Books
The legendary metal gods just unveiled a super bloody cover for their first comic due out later this year.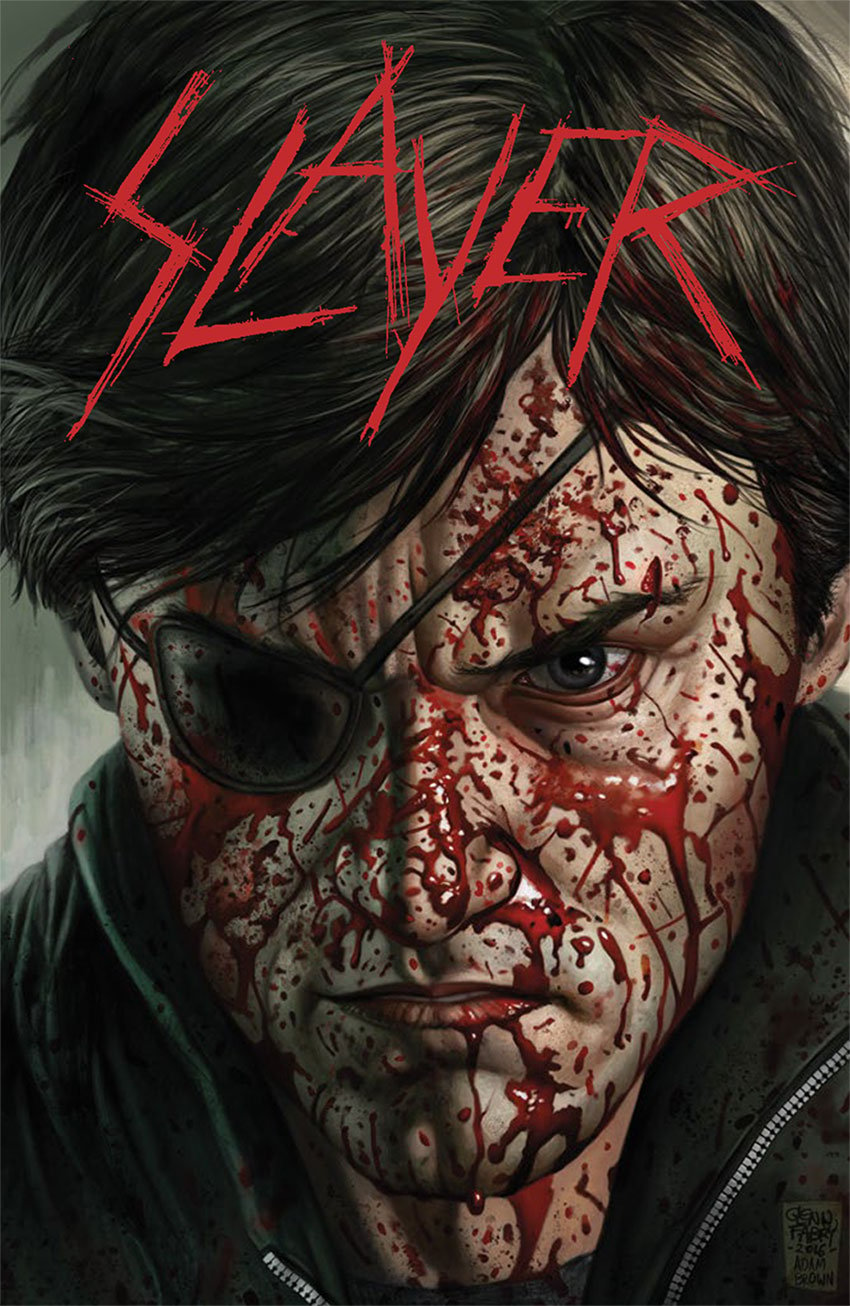 Slayer has been writing songs for years that traffic in the kinds of images that might be perfect for epic graphic novels, and cover art for the band's albums has always reflected a similar sensibility. It seems inevitable, then, that the metal monsters might join forces with artists and writers to churn out something intense. As Rolling Stone reported, they've done just that:
The band and its label, Nuclear Blast, has teamed with comics publisher Dark Horse (Sin City, Hellboy) for a three-part title, the first of which, Slayer: Repentless, Vol. 1, will come out later this year. The plot takes inspiration from the revenge-themed videos they've made for"Repentless" and "You Against You," both of which share a story arc devised by director BJ McDonnell (Hatchet III). "I think of the songs I write as stories," Slayer's Kerry King tells Rolling Stone. "And if nothing else, they are certainly visual. BJ managed to string it all together so it made sense."
Metalocalypse director Jon Schnepp will write the comics. While the Adult Swim series created by Brendon Small was an absurd parody of All Things Metal often spiced up with authentic-sounding death metal riffs, Schnepp's work for Slayer will be in earnest. 
"I'm busting my ass on these because I want to honor the legacy," Schnepp told Rolling Stone. He went on to say his writing "can't be corny or jokey" but instead must "be harsh, violent and very gritty." 
It sounds like Schnepp understands perfectly what makes Slayer so good and has earned the band such a solid following of faithful fans through the years.
We're looking forward to whatever shocks these guys have in store.
h/t Rolling Stone