Snoop Dogg Announces Smokeless Fire Pit Collab After Releasing 'Giving Up Smoke' Viral Video
Turns out The Doggfather isn't giving up weed after all.
Snoop Dogg got a little tricky about his beloved "sticky-icky."
On November 16, the weed-loving rap icon announced to his 82.5 million followers on Instagram that he was "giving up smoke."
"After much consideration & conversation with my family, I've decided to give up smoke," Snoop declared in a video that instantly went viral, adding: "Please respect my privacy at this time."
Snoop's followers were understandably perplexed. "Define… smoke," actor Lamorne Morris wrote under Snoop's Instagram post, while user @ambie02 asked, "Is it April Fool's Day?"
The "Gin and Juice" rapper and entrepreneur has referenced marijuana in his music for decades and launched several cannabis businesses. He has a branded line of weed, Leafs by Snoop, and has joined the cannabis investment fund Casa Verde. Under that partnership, he launched a collaboration with TSUMo Snacks in 2022 to create Snazzle Os, cannabis-infused onion ring chips. Snoop's recent sneaker collab with Skechers even came with a "High on Style" slogan.
Alas, turns out the video was all a massive publicity stunt for smokeless fire pitmaker Solo Stove, after Snoop released a new video clarifying that his earlier clip was actually about sitting by a fire pit without "coughing and his clothes smelling all sticky icky."
Solo Stove subsequently announced that Snoop Dogg will be their official "smokesman" to aid the company's quest to eliminate smoke from backyards everywhere.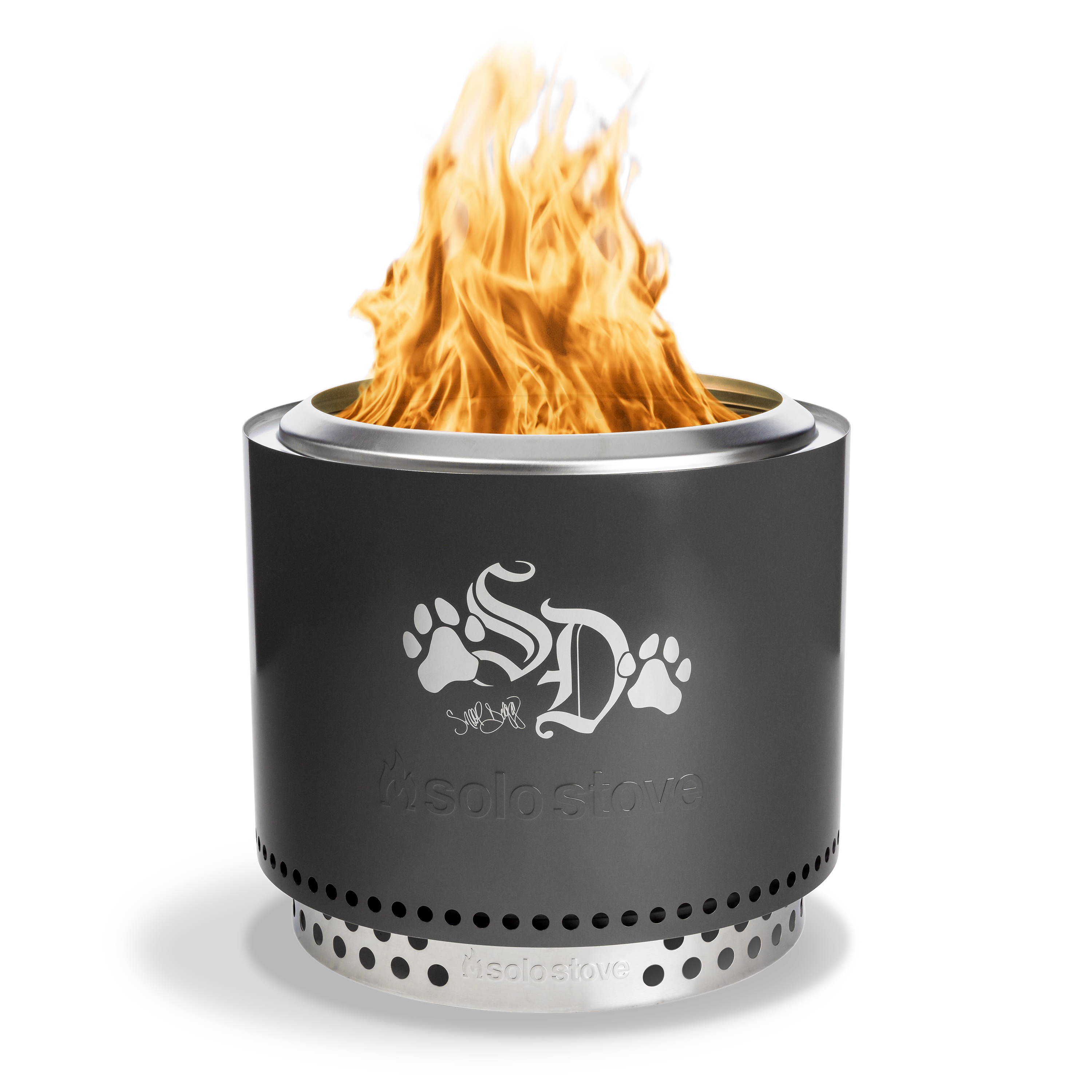 "I love a good fire outside but the smoke was too much. Solo Stove fixed fire and took out the smoke. They changed the game and now I'm excited to spread the love and stay warm with my friends and family," Snoop said in a statement issued by the company, which of course is now selling Snoop-branded merch.
Kicking off the new Snoop Dogg x Solo Stove collaboration is a limited edition bundle that includes: a Bonfire Fire Pit designed by Snoop, a fire pit stand, a Snoop bucket hat, and a Snoop x Solo sticker pack. The Limited Edition Bonfire Snoop Dogg Collaboration is priced at $349.99 and is available now at solostove.com.