'Sons of Anarchy' Creator Says He's Planning 2 More Spin-Offs, in Addition to 'Mayans MC'
"I have a sense of 'Sons' being four chapters."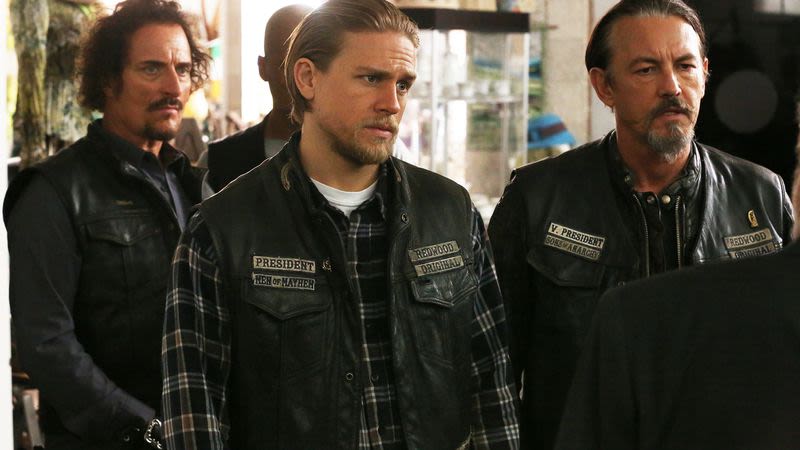 FX
We knew spin-off Mayans MC was on the way from Sons of Anarchy creator Kurt Sutter. In a podcast interview Sutter did with Tom Arnold, he revealed that he sees an even larger fictional universe around Sons and he's ready to reveal it to fans of the original show.
Sutter indicated that as a series, he sees Sons as chapter one and Mayans as chapter two. But that's not all, by a long shot.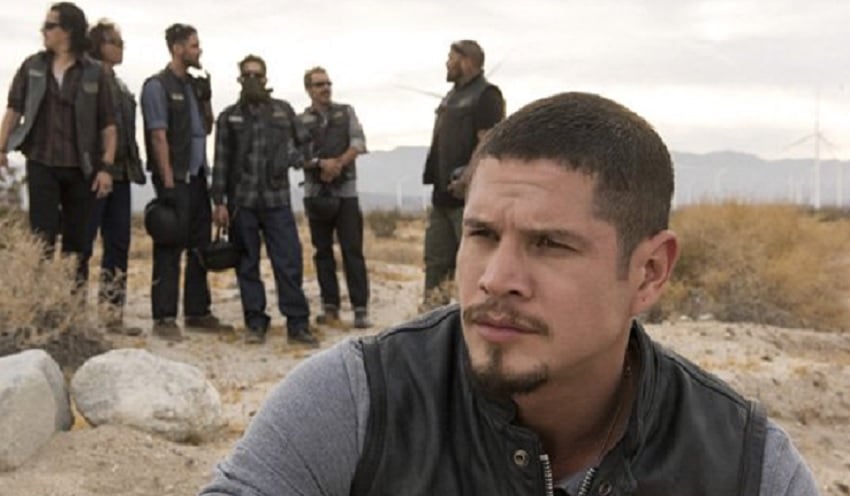 "I have a sense of Sons being four chapters," Sutter told Arnold. He said he sees the original series as chapter one and "Mayans as the second chapter." 
"It's present day, it's after the death of Jax Teller," Sutter said. He also told Arnold that Mayans would maintain a continuity from the first show, demonstrating how the series finale of Sons impacted later events.
"We're going to play the reality of that last day and the events that happened" Sutter said later in the podcast. That includes those Teller killed "and the impact and perhaps the trickle down that may have had on Northern Cali. So it won't have a direct impact on the Mayans but we make reference to it in the pilot so that we play the reality of it."
Mention of Teller (played by Charlie Hunnam) led to talk of a prequel which would explore how the character's father John—a Vietnam vet—formed the gang. 
"I think at some point we'll find a way to shine a little light [perhaps] on John Teller's manuscript," Sutter said, "if the Mayans—if we're lucky enough to continue—and then what I would do is (…) use that as a potential launching point to do the prequel."
https://www.youtube.com/watch?v=UKXFJIB3YQM
If Sutter considers the prequel his third chapter, then he indicated the final chapter would follow Abel and Thomas Teller—Jax's sons—as they learn about their father's life.
"If any of us are still alive," Sutter said of the actors and show creators, "(…) there might be a series of events that takes us down the line into the future, that perhaps sets up some kind of dynamic for Jax's sons to become aware" of who the gang leader really was.
"That for me," he said, "is the dream quartet if you will."
We'd be down with finding a way to make the chapters happen in the Breaking Bad universe, too, just to keep it real regarding how meth dealing truly works. Differing networks and showrunners probably make that impossible, though.
As for the immediate future, Mayans MC it will have a full first season on FX, premiering sometime later in 2018.
h/t Joe, 100% Honest