This Killer 'Sons of Anarchy' Spinoff About a Rival Gang is Happening
Kurt Sutter hired a screenwriter who knows what he's talking about.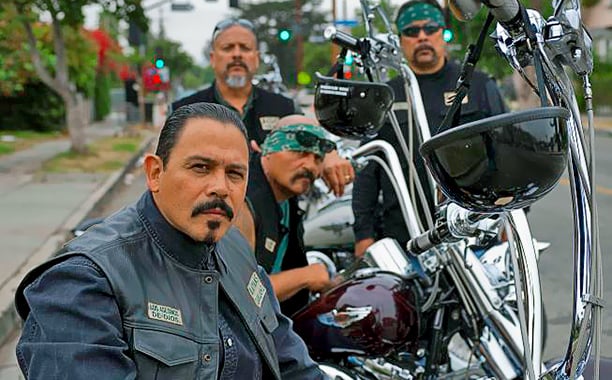 Kurt Sutter has long been open about wanting to create a Sons of Anarchy spinoff — hell, maybe even more than one — and it looks like that's about to become a reality.
According to Variety, FX has officially begun script development on a SOA spinoff, Mayans MC, focusing on the Mayans Motorcycle Club, a rival gang to SAMCRO. Sutter is co-creator and producer alongside Elgin James, who will write the series. And get this: James is the founder of Friends Stand United, a vigilante street gang that goes after the bad guys (racists, drug dealers, etc.) 
"I wanted to find a strong, unique Latino voice," Sutter told Variety. "Because I didn't think a white guy from Jersey should be writing about Latin culture and traditions. Elgin is that voice." We think it sounds like Sutter made a good call!