Soundgarden Frontman Chris Cornell Dead at 52
The grunge god hanged himself after a show in Detroit.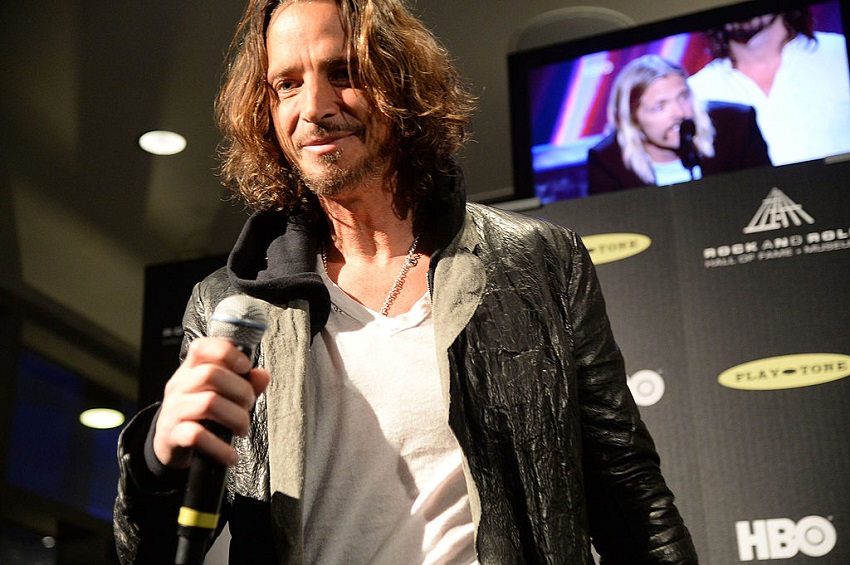 Rock and roll lost a legend Wednesday night with the sudden death in Detroit of Soundgarden frontman Chris Cornell. 
Cornell killed himself by hanging Wednesday night in a hotel room in Detroit, the local medical examiner said. He was 52.
The singer was touring with Soundgarden and had played a show earlier that night.
"His wife Vicky and family were shocked to learn of his sudden and unexpected passing," a Cornell spokesman said in a statement to the press, adding that the family "would like to thank his fans for their continuous love and loyalty and ask that their privacy be respected at this time."
Detroit police told BuzzFeed News the singer was found at midnight by a friend who went to check on him in his casino hotel room.
At a time when rock and roll was dominated by growling grunge-masters like Eddie Vedder, Cornell and Soundgarden arrived with a new sound that steered into a middle ground between grunge and more classic rock and roll, fueled by the singer's powerhouse vocals. 
Soundgarden had a wider range than other Seattle bands, steering from heavy, moody work like "Fell on Black Days," to the end-times psychedelia in the band's mega-hit "Black Hole Sun," both cuts from their biggest album, Superunknown.

Released in 1994, it topped the charts and was a multi-platinum bestseller, in great part due to Cornell's original songwriting and crazy, five-octave range.
Chris Cornell managed to do something many artists struggle with if they first hit it big as part of a band. He diversified, putting out several solo albums and recording three more with Audioslave, the group he formed with Rage Against the Machine's Tom Morello and Brad Wilk.
Cornell was found in his hotel room at the MGM Grand Detroit, and according to the AP report, the determination he may have taken his own life was based on "basic things observed at the scene."  Here's footage from his last performance with Soundgardent, a 19-song set at the Fox Theatre in Detroit:
https://www.youtube.com/watch?v=AIXlb0vOTKI
However he passed, Chris Cornell left behind an incredible musical legacy, one that will that will never be forgotten. Remember what he made with more videos of his greatest work below.