'Spider-Man: Far From Home' Official Trailer: Jake Gyllenhaal Debuts as Mysterio
"You don't want any part of this."
Marvel/Screengrab
He may have juicy roles like the troubled Jack Twist from Brokeback Mountain and serial killer-hunting Robert Graysmith in Zodiac on his resume, but even high-concept/indie movie star Jake Gyllenhaal can't resist the lure of the superhero movie.
So here we are, with Gyllenhaal's debut in the first official trailer for Spider-Man: Far From Home as the mysterious Mysterio.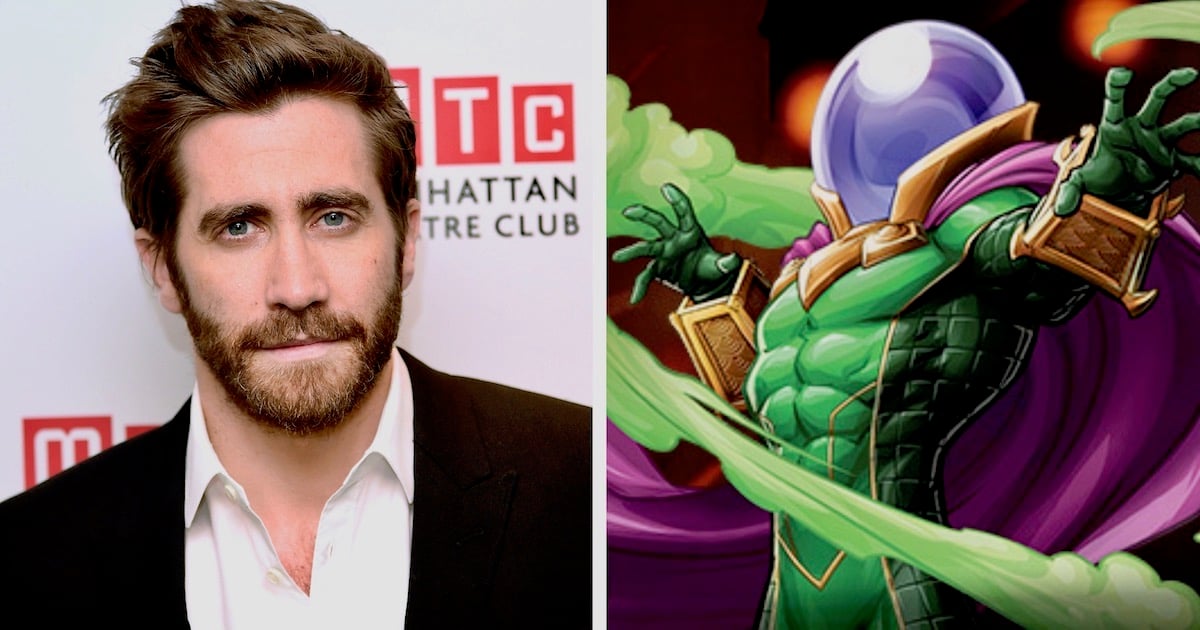 In this first full-length preview, Tom Holland's Peter Parker is seen heading off to vacation with friends and leaving his superhero costume behind. He just wants to be a normal teen for a while. 
Unfortunately he can't get away with that. Nick Fury (Samuel L. Jackson) shows up and then some kind of King Kong-sized monster is terrorizing London, where Parker and his friends are staying. 
That's when Jake Gyllenhaal's Mysterio arrives with one of the more badass character intros we've seen in a Marvel flick. He appears in a cloud of smoke and tells Parker "You don't want any part of this" and flies into action. 
What the hell is going on here in general? The Sony synopsis:
Peter Parker returns in Spider-Man: Far From Home, the next chapter of the Spider-Man: Homecoming series! Our friendly neighborhood Super Hero decides to join his best friends Ned, MJ, and the rest of the gang on a European vacation. However, Peter's plan to leave super heroics behind for a few weeks are quickly scrapped when he begrudgingly agrees to help Nick Fury uncover the mystery of several elemental creature attacks, creating havoc across the continent!
In the comics, Mysterio was always depicted as a villain, but he certainly comes in like a hero here, and when Holland and Gyllenhaal first introduced the trailer at a fan convention they said Spider-Man and Mysterio team up at some point in the movie.
It's a good guess that Marvel's basic faithfulness to the comics will mean that Mysterio is a villain and his good guy arrival is a ruse.
We'll find out for sure when Spider-Man: Far From Home is released on July 5.