Watch College Girls Go Buck Wild in This Jaw-Dropping Lake Havasu Spring Break Video
Miss college yet?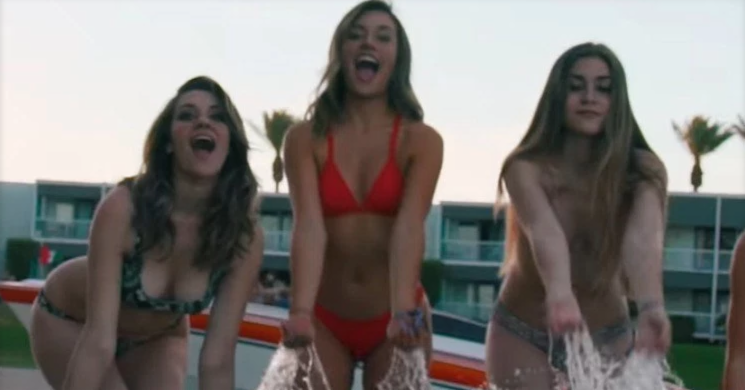 It's springtime, which means it's time for allergies, warmer weather, and spring break for colleges around the continental U.S. And spring break, my friends, means hot college chicks wearing skimpy bikinis and getting turnt at the beach. Hell yeah.
In case you're someone who just wishes they could be 20 again and party with some crazy college girls, you're in luck. For our viewing pleasure, the lovely people at College Weekly and JusCollege sent two videographers to Lake Havasu, Arizona, for an entire month to document all the wild shit spring breakers do during spring break.
Do yourself a favor and watch the video. It's just an entire video dedicated to college girls jumping up and down in bikinis. Very wholesome stuff.
To save you some time, I'll let you in on a little secret: the good stuff starts at 1:50, around the same time as the techno remix version of Third Eye Blind's "Semi-Charmed Kind of Life" Yup. 
Good stuff, good stuff. 
In case you want to see more and vicariously relive spring break through YouTube videos, here are some more equally overproduced clips that are sure to terrify the parents of college girls everywhere. Girls Gone Wild, amiright? 
https://www.youtube.com/watch?v=XFDwHycGSoM
And since we're already on the topic of college, here are some of the best, most overproduced sorority recruitment videos of all time:
Yeah, college is the best.