'Star Wars: Episode VIII' Now Has An Ominous Official Title
It sounds like somebody's gonna die….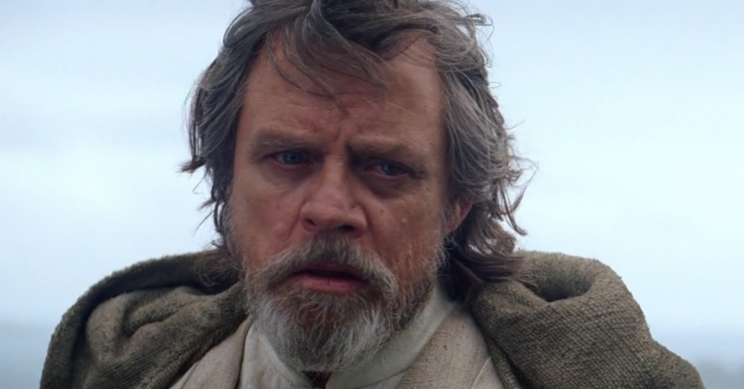 Lucasfilm
We already know that within the Star Wars saga, the filmmakers of America's best-loved sci-fi franchise have no aversion to killing off key characters. 
After all, 2015's installment of the phenomenal inter-galactic series brought an end to the beloved Han Solo character as he died a particularly grisly death via light saber. Check out the clip in question from The Force Awakens below: 
So if the recently revealed title is any indicator, someone is definitely going to die in next Star Wars film, which has been titled The Last Jedi. 
Here's the official press release from the Star Wars website: 
We have the greatest fans in this or any other galaxy. In appreciation of the fans, we wanted them to be the first to know the title of the next chapter in the Skywalker saga: STAR WARS: THE LAST JEDI.
THE LAST JEDI is written and directed by Rian Johnson and produced by Kathleen Kennedy and Ram Bergman and executive produced by J.J. Abrams, Jason McGatlin, and Tom Karnowski.
STAR WARS: THE LAST JEDI is scheduled for release December 15, 2017. 
As indicative as the title seems we'll leave it to the franchise's fervent fans to conjure up plot points and speculate over any implications that may or may not materialize based on the film's title. 
And since we're on the topic of Jedis, check out this badass Jedi fight scene between Qui-Gon Jinn and Obi-Wan Kenobi and Darth Maul from Star Wars: Episode I — The Phantom Menace. You deserve it.