Celebrate Star Wars Day With the Story of Princess Leia's 'Return of the Jedi' Bikini
May the 4th be with you.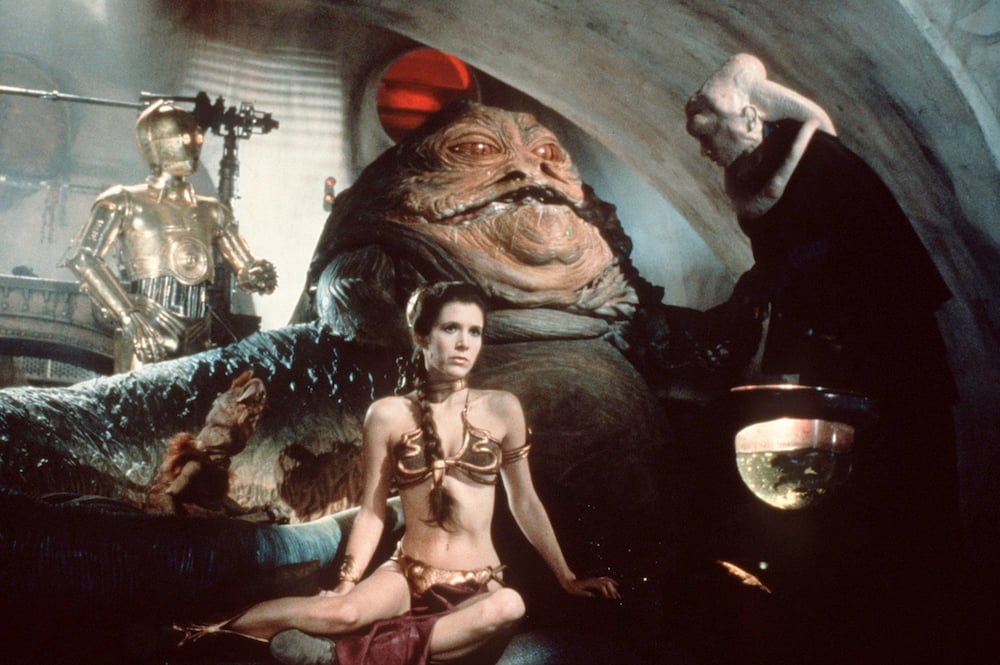 Today is Star Wars Day, or Christmas for superfans of the space opera who have an excuse to dress in character and spend all day obsessing over which Star Wars movie is the best (Empire, obviously.)
But it's Return of the Jedi that's responsible for one of the most iconic scenes and images in Star Wars lore: Princess Leia being held captive by Jabba the Hut, while clad in a metal bikini that launched a million nerd boners across the galaxy. 
But the so-called "slave bikini" has been a source of controversy in recent years, and Disney made the decision to discontinue using the bikini in Star Wars merchandising in the future. 
But the late Carrie Fisher didn't think that was necessary — after all, it was the outfit she was wearing when she escaped Jabba's stronghold and turned her chains on the slovenly monster, silencing him for good.
In a 2015 interview with the Wall Street Journal, Fisher responded to a question raised by a father who felt uncomfortable explain to his young daughter why Princess Leia was in chains in a bikini. 
"The father who flipped out about it, 'What am I going to tell my kid about why she's in that outfit?' Tell them that a giant slug captured me and forced me to wear that stupid outfit, and then I killed him because I didn't like it. And then I took it off. Backstage."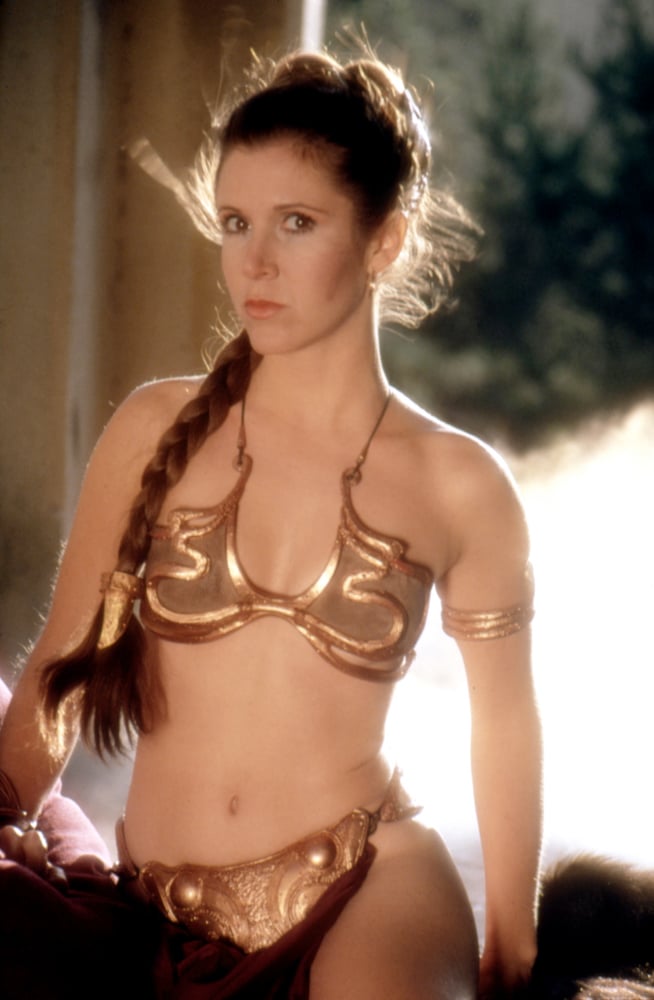 Lesson: Do not mess with Princess Leia. She will always come out on top, no matter what she is (or isn't) wearing.