The Internet Had a Field Day Roasting Steph Curry's Latest Under Armour Sneakers
The Chef Curry kicks were met with dad jokes and memes galore.
(Photo: Getty Images)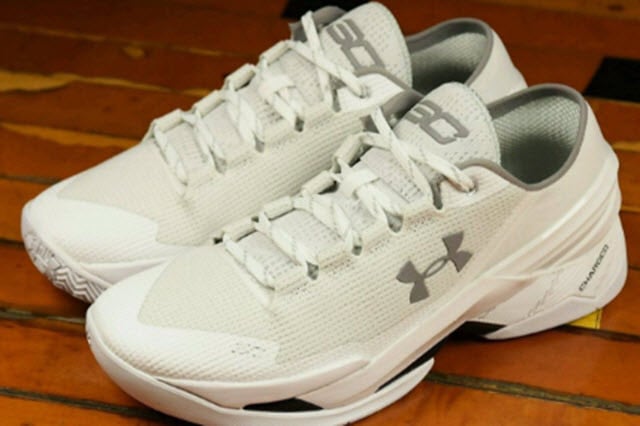 When it comes to shooting from the outside, Steph Curry is the embodiment of hoops perfection. He's certainly proven that during the 2016 basketball season, leading the Golden State Warriors to an astonishing 72 victories and averaging 30.1 points a game while doing it. It would seem Curry could do no wrong. 
Then came his new Under Armour sneakers, revealed on Thursday, which are part of his endorsement deal with the booming sports clothing company. 
Behold the Curry 2 Low "Chef Currys":
Once social media armchair comedians got a look at Curry's granddad-level low-top kicks the jokes started flying, and many were as hilarious as they were merciless.
https://twitter.com/kevinmccauley/status/741060309197148160https://twitter.com/thrillis4/status/741071764495683585
The guy who doubled-down by photoshopping Curry's head on Mr. Rogers put a really fine point on things.
https://twitter.com/Denlesks/status/741224102594121729
There were too many good jabs in this thorough beating to highlight them all, but we'll just finish with one of our favorites, which may say it all.
Steph's shoe is the sneaker version of a vasectomy

— jason c. (@netw3rk) June 9, 2016
Truth is, the shoes do look pretty damn comfortable. Look for them in your retired uncle's mud room soon.