The Freaky New Hulu Series 'Castle Rock' Is Made for Stephen King Superfans
Watch the trailer here.
Shawshank Redemption
https://www.youtube.com/watch?v=fwmhiqUPa28
A new teaser for the Stephen King-inspired Hulu series Castle Rock, which will air during the Super Bowl, just hit the Internet.
The 10-episode show will interweave stories from the horror maestro's oeuvre, all set in Castle Rock, the fictitious Maine town where King set many of his freakiest novels.
"Something terrible is going to happen," warns a character played by Sissy Spacek, who memorably played Carrie White in Brian De Palma's 1976 adaption of Carrie.  
Bill Skarsgard, who was Pennywise in the recent It reboot, also appears as a prisoner, at the Shawshank State Penitentiary no doubt.
Many of the ominous going-ons of Castle Rock appear to involve the masked members of a cult.
Another spooky highlight includes Spacek's character waking up to a dog gnawing on her hand. (Cujo, is that you?)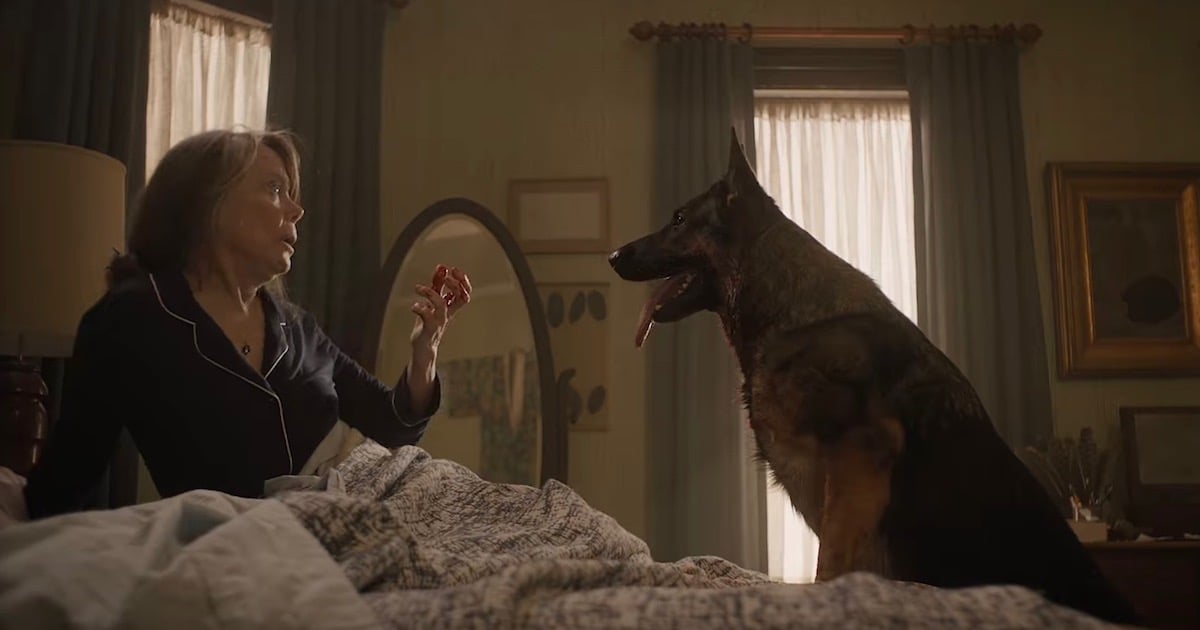 Castle Rock will premiere on Hulu sometime this summer.