A 'Pet Sematary' Remake Is Officially Happening, And Halloween Just Got That Much Scarier
Are you ready for the next Stephen King fright flick?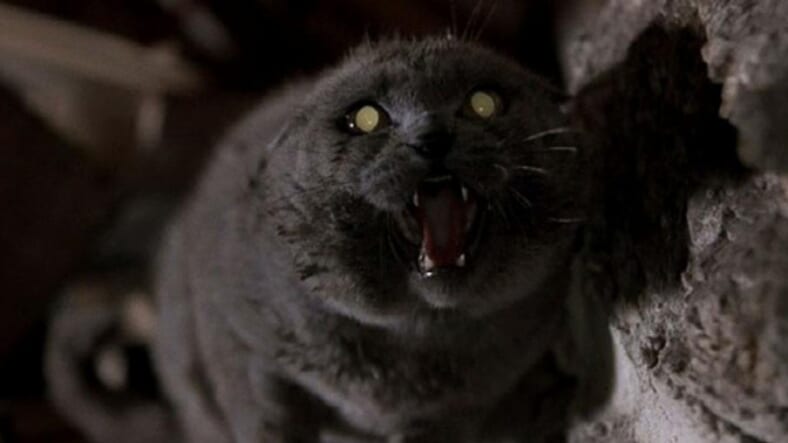 After the mammoth success of IT, another Stephen King adaption is coming to the big screen. Be afraid.
The next up is Pet Sematary, King's 1983 novel which was last made into a major motion picture in 1989. 
Pet Sematary is one of King's most tragic and macabre works. It's the story of a cookie-cutter American family who moves adjacent to an ancient Indian burial ground that brings the dead back to life… only not the same as when they went into the ground.
When the family's towheaded young son is fatally struck by a truck, he comes back as a scalpel-wielding terror.
And don't even get us started on those flashbacks of sickly Zelda…
Paramount has officially ordered the adaption and two rising young directors—Starry Eyes directors Kevin Kolsch and Dennis Widmyer—are attached. 
That's bad news for Andy Muschietti, the director of IT who expressed interest in tackling the project.
"My affection for Pet Sematary will go on until I die," Muschietti told Entertainment Weekly earlier this year. "I will always dream about the possibility of making a movie."
A release date is still unknown, but there's the upcoming Stephen King Netflix series 1922 to tide you over.