'Strange Angel' Jack Parsons Isn't The Only Historical Figure With a Wild Double Life
Season 2 of "Strange Angel", which begins streaming June 13 exclusively on CBS All Access, reveals famed rocket scientist Jack Parsons' fascination with "sex magic" and the occult. Here's seven more historical figures whose bizarre secret lives give Parsons a run for his money.
CBS Interactive
Presented by CBS All Access
In season one of the CBS All Access original series Strange Angel, viewers met Jack Parsons, a man who rose from chemical factory janitor to become a pioneering rocket scientist–all while being a secret practitioner of "sex magic" with ties to the L.A. occult scene. 
https://www.youtube.com/watch?v=OTfj3IaqcPY
Season 2 of the show–which begins streaming June 13–continues to follow Parsons' path through that weird world of hedonism and pleasure before his early death at age 37 in 1952.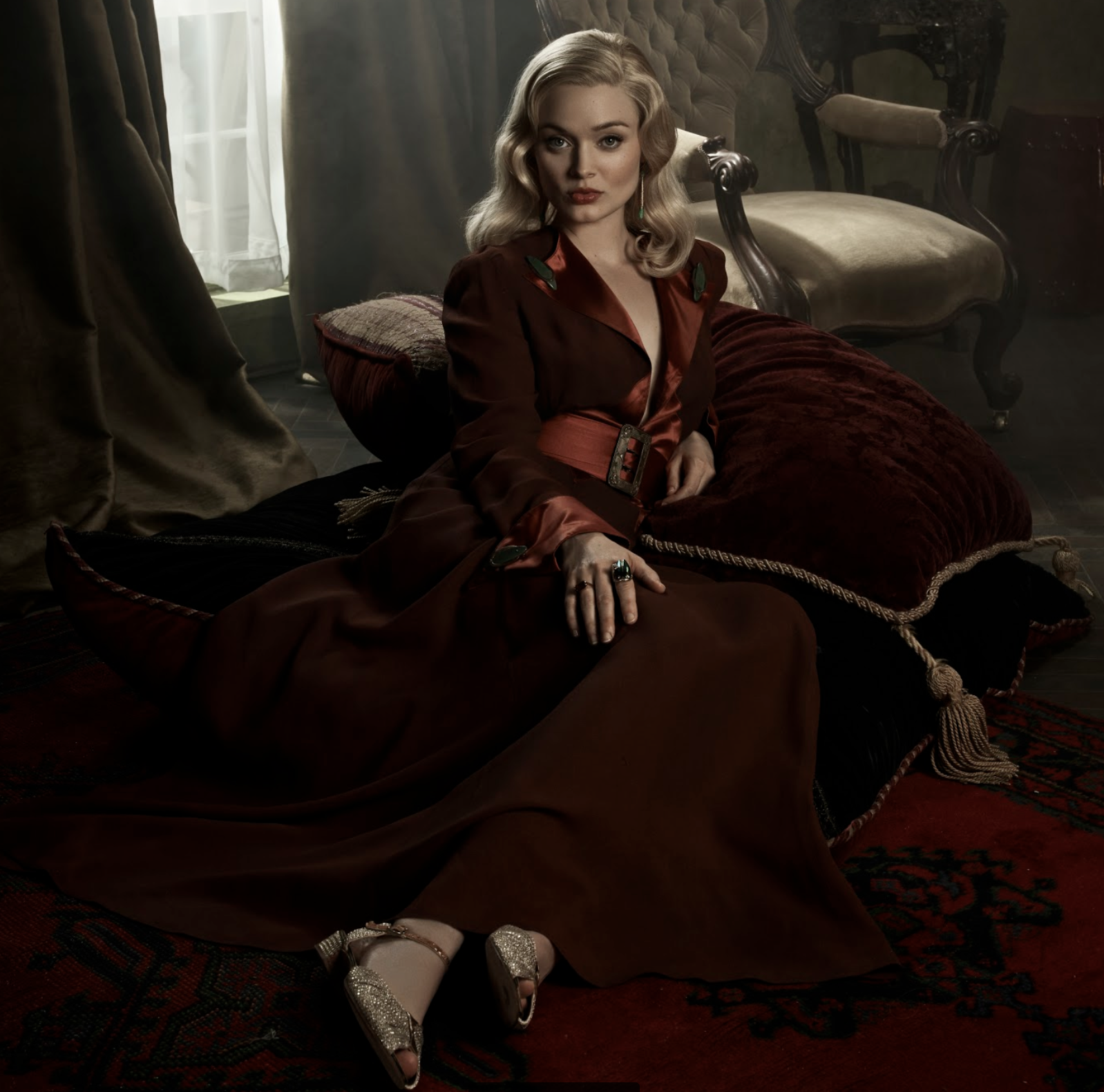 Parson's wild lifestyle also included encounters with the likes of Scientology founder L. Ron Hubbard and the man whose name is synonymous with occultism, Aleister Crowley, a former British espionage agent portrayed in Season 2 by Angus McFayden. 
There has long been a rich history of famous figures like Parsons and Crowley leading fascinating double lives. Here, check out some of the most notable cases:
Aleister Crowley
Day Job: The eccentric Englishman was an Occultist, poet, painter, writer, and chess master who was well-known for his promotion of esoteric philosophy.
Alter Ego: Crowley allegedly worked as a British spy while living in the U.S. during World War I, and used his anti-British propagandist public persona as a cover while in contact with German agents. 
Sydney Biddle Barrows
Day Job: Barrows was an '80s-era Manhattan socialite who could trace her ancestry all the way back to the Mayflower.
Alter-Ego: She also ran a high-end escort service that catered to Gotham's moneyed elite. Her subsequent arrest earned her the immortal tabloid moniker "The Mayflower Madam."
Patty Hearst
Day Job: A California socialite and media heiress, Hearst was a grandchild of newspaper tycoon William Randolph Hearst, who supposedly inspired elements of Orson Welles' Citizen Kane. 
Alter Ego: Became a radical-chic bank robber after her abduction and psychological torture by the Symbionese Liberation Army. She served time in prison, then resumed her socialite-heiress lifestyle later in life.
John W. Gose
Day Job: Gose was a mild-mannered 56-year-old who taught high school chemistry, science and vocational tech in Las Cruces, New Mexico.
Alter-Ego: This "real-life Walter White" was arrested in 2017 after it was discovered he was making methamphetamines with the intent to sell. He was later sentenced to four years in prison.
Louis Eppolito and Stephen Caracappa
Day Job: Eppolito and Caracappa were noted NYPD detectives who busted criminals for decades.
Alter Ego: The pair also secretly worked for New York Mafia families, committing crimes ranging from racketeering to murder. Eppolito later co-authored Mafia Cop, a tell-all book about his illegal exploits.
Mickey Munday
Day Job: Munday was a Miami businessman who specialized in selling speedboats and high-performance motorcycles at Mike's Bike Shop and Ultimate Boats, two successful shops he operated.
Alter-Ego: He was also a notorious drug-smuggling pilot who carried untold tons of cocaine for the Colombian Cartel in the late '70s and '80s and starred in the cult documentary "Cocaine Cowboys."
Frank Abagnale
Day Job: Abagnale was living a normal life as an unassuming Bronxville, NY teenager in the 1960s before being unmasked as a world-class con man.
Alter-Ego: He gained fame as a masterful imposter who posed as an airline pilot, a doctor, a US Bureau of Prisons agent and a lawyer. He was famously portrayed by Leonardo DiCaprio in Catch Me if You Can.