'Stranger Things' Returns For a Second Season in 2017
The retro cool Netflix series is coming back—with a few interesting changes.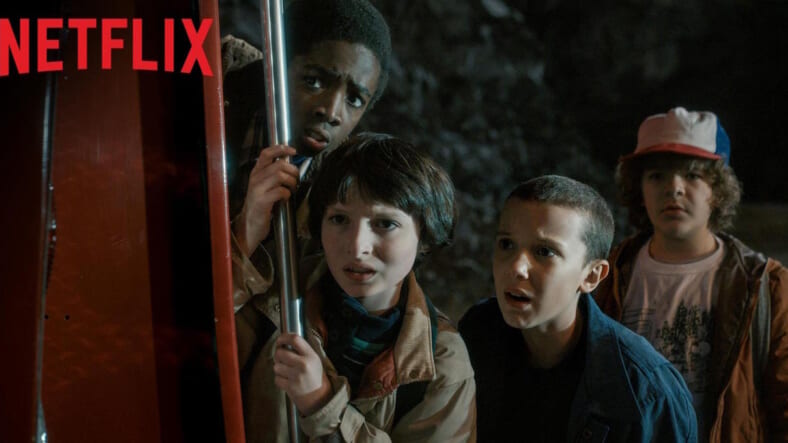 Netflix
Throwback horror series Stranger Things has been renewed for a second season, Entertainment Weekly reports.
The hit Netflix show, which harkens back to the John Carpenter, Stephen King, Steven Spielberg, and George Lucas films of '80s yore, has spawned countless memes and a revived interest in all things Winona Ryder.
The Duffer Brothers, the series' creators, told EW that the show will move along with any surviving characters (i.e., it won't be an American Horror Story-style anthology), that the setting will remain in the fictitious Indiana town of Hawkins but will venture out some, that James Cameron (Temple of Doom, Aliens, and Terminator 2) will serve as a primary influence, and that the season will be a touch longer, at nine episodes rather than eight.
The second season of Stranger Things will hit Netflix sometime in 2017.