'Stranger Things' Season 3 Trailer Is Here With New Monsters and More '80s Nostalgia
"One summer can change everything."
(Photo: Netflix)
https://www.youtube.com/watch?v=YEG3bmU_WaI
Netflix recently announced via a brief teaser that the third season of its hit sci-fi series Stranger Things would return on July 4.
Now, with a few months until the new season airs, Netflix just dropped the first official trailer with the tagline "One summer can change everything."
Set to Baba O'Riley by the Who, the clip opens with Dustin returning home to Hawkins as his friends throw him a little surprise party (which only freaks him out), and we see that the characters are growing up now.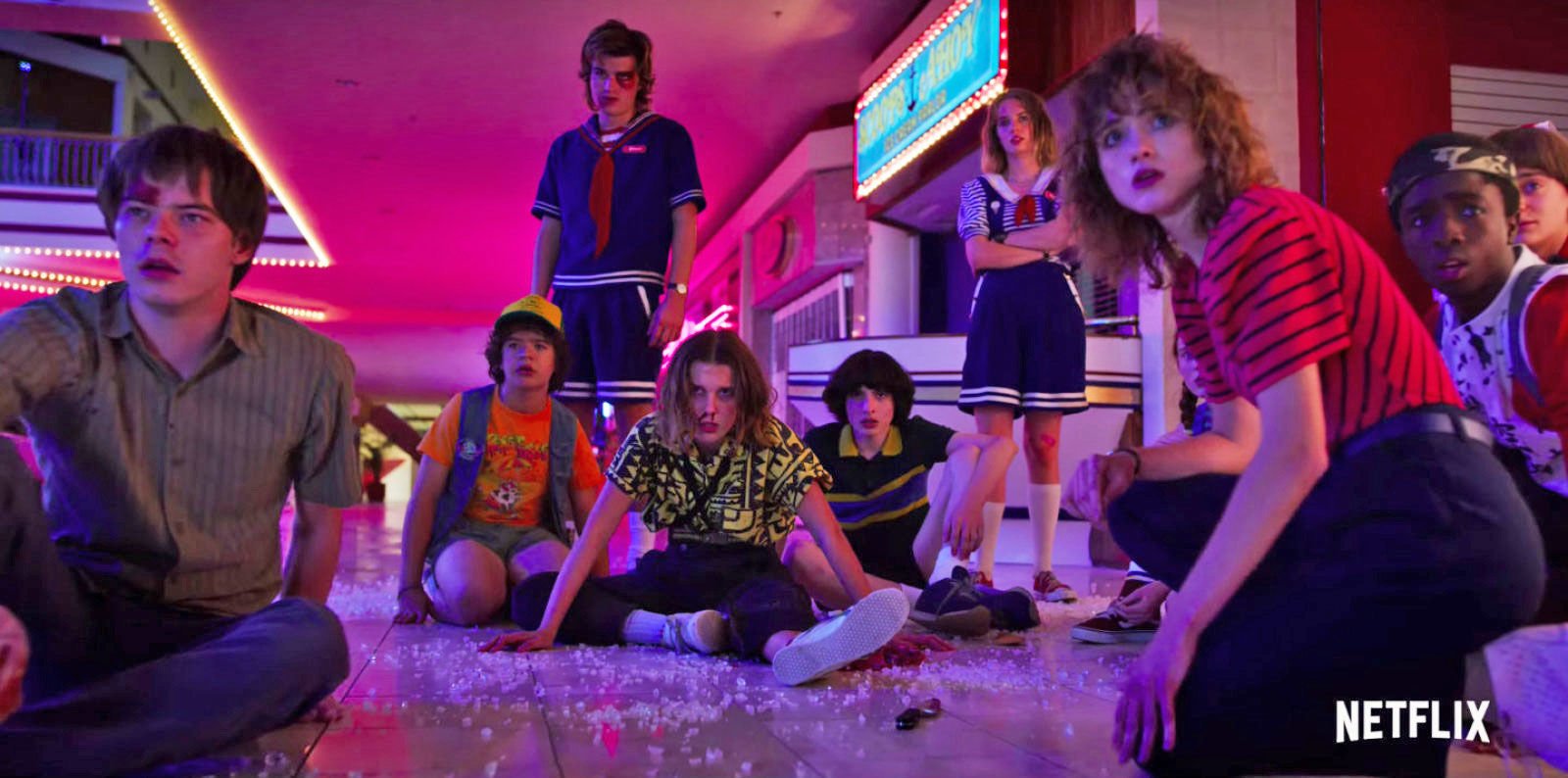 Will goes on an emotional rant, saying: "We're not kids anymore. What did you think, we're just going to sit in my basement every day and play games for the rest of our lives?"
The season will focus on the release date — July 4th but in 1985 — and throughout the trailer, there are amazing little snippets of '80s nostalgia, Winona Ryder's character looks extremely distressed again, and someone creeps through a carnival funhouse with a gun, so it's safe to say we can expect an amazing season.
And at the very end, this season's monster makes its grand appearance, and it is definitely gnarlier than the monsters from past seasons. It has lots of pointy teeth, drippy goo, and is slightly reminiscent of a teriyaki chicken wing. 
" tml-embed-width="480″ tml-embed-height="270″ tml-render-layout="inline
Season 3 of Stranger Things airs July 4th.