'Stranger Things' Season 3 Trailer References Both 'Caddyshack' and 'Fast Times at Ridgemont High'
Well played, Stranger Things.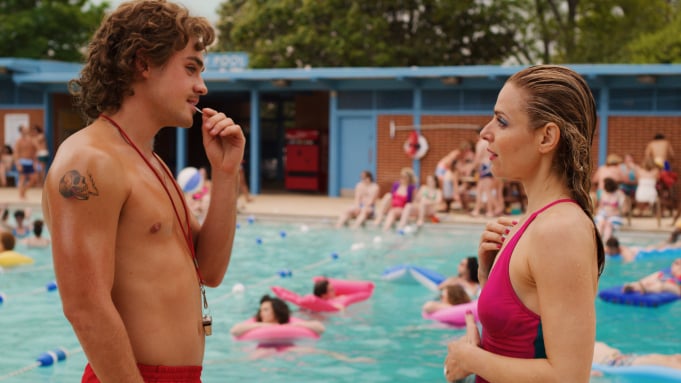 (Photo: Netflix)
Netflix dropped a new trailer for Season 3 of Stranger Things ahead of its July 4 premiere, and it manages to channel two iconic '80s movies at once.
Set at the Hawkins town pool, the clip features the return of mullet-wearing high school bully Billy Hargrove as the new lifeguard, whose appearance is anxiously awaited by several women lounging poolside, including Mike and Nancy's mom, Karen.
But eagle-eyed viewers of a certain age will undoubtedly be reminded of the classic Caddyshack pool scene where all eyes are on Lacey Underall as she walks out to the diving board on Caddy Day.
And while the new Stranger Things clip starts with "Rock This Town" by the Stray Cats, it cheekily switches to "Moving in Stereo" by the Cars once once Hargrove makes his slow-motion hunk walk out to the lifeguard stand. 
You know, the same song that scored that famous Fast Times at Ridgemont High pool scene starring '80s bikini beauty Phoebe Cates.
https://vimeo.com/93648782″ tml-render-layout="inline
Just something to think about until Stranger Things returns to Netlfix on July 4.