Watch The Explosive New Behind-the-Scenes Video For 'Star Wars: The Last Jedi'
This will blow you away.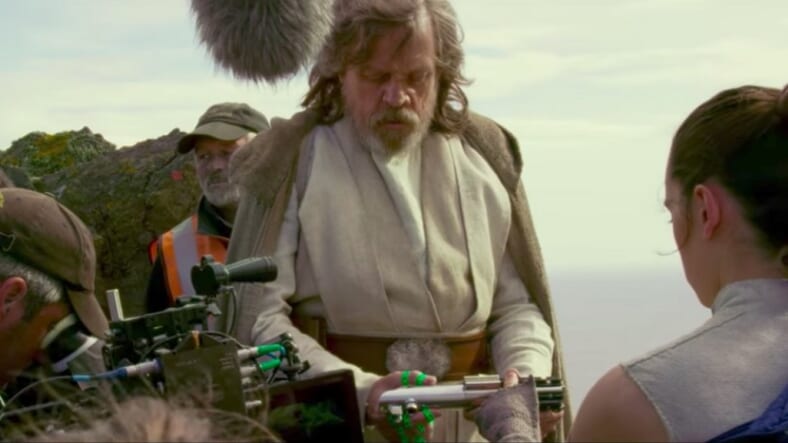 Video Still
Exactly five months before the premiere of Star Wars: The Last Jedi, Lucasfilm and Disney has dropped a behind-the-scenes reel that is perfectly geared to turn anticipation of the film up to 11. 
We see the Jedi we know and root for, a new look for Kylo Ren (Adam Driver), glimpses of the late Carrie Fisher in full-on General Organa mode, Mark Hamill as a surprisingly badass-looking bearded Luke Skywalker, freaky new alien species, and a ton of explosions, fights, and people running around with intense looks on their faces. 
This video premiered at Disney's D23 Expo Saturday and superfans have been picking it apart in a search for clues as to what's coming in the eighth installment.
Disney also dropped some posters for individual characters from the film. They're visually striking and seem to be a sure sign that just as with Empire Strikes Back in the original trilogy we're getting an even more serious film in this installment than The Force Awakens. 
Star Wars: The Last Jedi premieres December 15th, and be on the lookout then, because this will have the die-hard fans lining up days in advance, in tents outside theaters.