Sturgill Simpson Mocked the CMAs By Busking Outside the Show
Keeping the country outlaw tradition alive.
" tml-embed-width="500″ tml-embed-height="529″ tml-render-layout="inline
It's probably obvious to anyone who's watched Nashville, but the country music community is like a small town. And being a country musician is just like small-town life in that it can be intensely conformist out of fearing neighbors will judge you.
Then there's Sturgill Simpson, who proved once again at the Country Music Awards Wednesday night that he's not a fan of all that nonsense.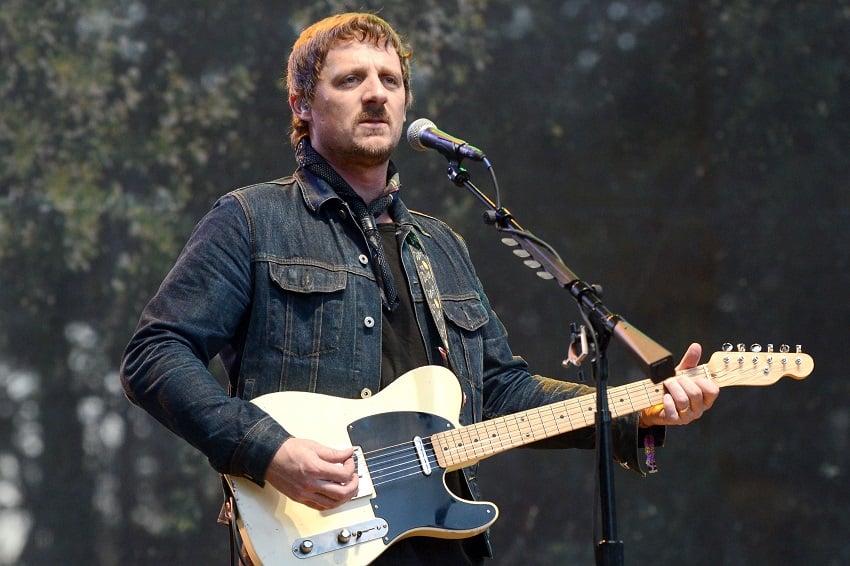 As Simpson wasn't up  for any awards this year—more about that below—he wasn't worried about taking a seat inside Bridgestone Arena. Instead he simply busked like a Nashville newcomer on the sidewalk outside, livestreaming on Facebook as he performed.
"Gonna be doing a little busking out front," he wrote, "Come on down and join me!!! Facebook live stream starts at 7pm." The entire performance is in the video below.
https://www.facebook.com/sturgillsimpsonmusic/videos/1752669641432663″ tml-embed-width="267″ tml-embed-height="476″ tml-render-layout="inline" tml-embed-thumbnail="https://scontent-iad3-1.xx.fbcdn.net/v/t15.0-10/23475116_1752742891425338_150052194383560704_n.jpg?oh=788c88dedd255638d254c5cf4f522ce0&oe=5A6C27E8
Simpson did have a sign up poking fun at himself. It said he was a "Struggling country singer" and that anything would help… the ACLU. Because come on, the guy doesn't need the money.
Simpson's busking was really a protest. In 2016 he had some serious issues with the Association of Country Music's Merle Haggard Spirit Award. He didn't keep his thoughts to himself, and may have been a little bit blackballed as a result.
Though the Grammys didn't care—his A Sailor's Guide to Earth took Best Country Album. 
Social media reactions to Simpson's protest were divided, though positive reactions seemed to dominate.
https://twitter.com/gradywsmith/status/928468616194023432
https://twitter.com/rockinrobyn59/status/928663954552971264https://twitter.com/DawnDawnthomp/status/928670526192545792
As the last few tweets above show, Simpson's politics and his continued criticism may really inflame some die-hard country fans.
One thing seems certain: He really doesn't give a damn.