'Suicide Squad' Concept Art Shows Inspiration For Margot Robbie's Harley Quinn
It turns out the Joker's crazy girlfriend was partly modeled after Courtney Love.
The anticipation for DC's anti-hero caper Suicide Squad is at an all-time high, with most praise pointed directly at Aussie actress Margot Robbie and her portrayal of criminally insane psychiatrist, Harleen Quinzel, aka Harley Quinn.
Equipped with rainbow hair, skintight booty shorts, and a decorative bat, the on-screen incarnation of The Joker's nutty arm candy is pretty much perfect – but she almost didn't look like that.
Suicide Squad costume designer Kate Hawley spoke with Entertainment Weekly for their latest Comic Con issue, and giving some inspiration credit to Instagram accounts of Mexican drug cartels (because, sure) intertwined with the style choices of Courtney Love, Debbie Harry, and Patti Smith.
"She's a girl's hero," Hawley told EW. "It was understanding how do we make her feel sexy by owning it as opposed to what a man thinks is sexy."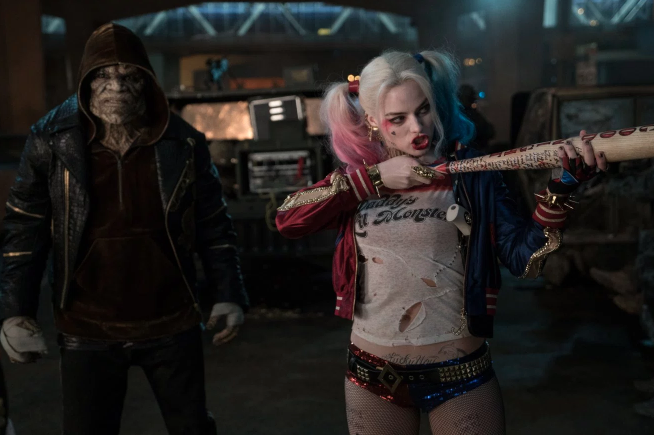 The side-by-side concept shots above seem to point at a solid agreement between the two, mixing in a little jail cell grunge with reddish blue rebellion for the final Harley we'll see come August 5th. 
And we can't wait.
h/t Batman-News