Watch Harley Quinn Get Even Naughtier In This Suicide Squad' Porn Parody
This was bound to happen.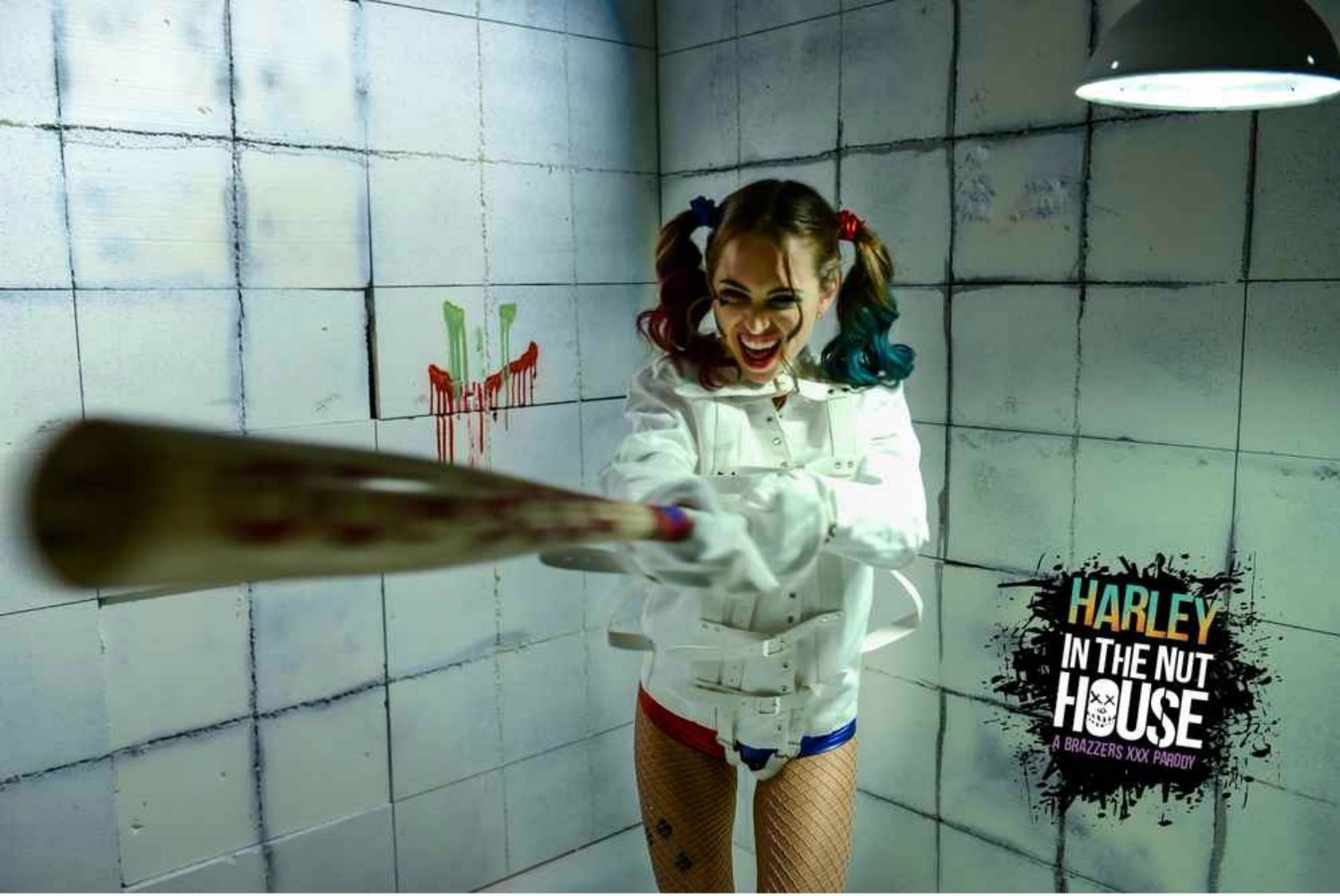 If you're like 99 percent of the population, you've probably seen at least one of the countless Suicide Squad trailers and teasers, and you definitely think Harley Quinn is one insanely hot crazy person. And you've also thought about how freaky she'd be in bed. Don't deny it.
Well, now, one of our biggest fantasies is coming true, because there's a Suicide Squad porn parody, called Harley in the Nuthouse XXX, brought to you by Luxembourg-based adult-film studio Brazzers, who also blessed us with the epic four-part Game of Thrones porn parody, Storm of Kings XXX.
As the title suggests, the porno is centered around Harley Quinn, played by Riley Reid, locked up in Arkham Asylum, because she's absolutely fucking insane. And obviously horny. "I'm not bad, you've got to believe me!" she says, licking her lips seductively. Yeah, she's not bad, she's baaad. Wink wink.
"Come on, doc. I'm in a straitjacket. What could I possibly do to a big strong man like you?" she says to the Arkham shrink, in the sexiest crazy-voice humanly possible. Um, I don't know, somehow kill him? But it's a porno, and we all know she's going to blow him or sit on his dick hands-free before killing him. Because she's Harley fucking Quinn.
"I think we were all taken with Harley when the first Suicide Squad trailer was released," says Brazzers product director Mario Nardstein regarding the inspiration behind the porn parody. "For us, Harley in the Nuthouse XXX was an answer to our fascination as to how… our beloved Harley Quinn wound up in the same prison as Killer Croc and Deadshot.
"Our answer was simple: she attacked a doctor at Arkham, the very asylum where she worked as Dr. Harleen Quinzel before the Joker roped her into his insanity."
Watch the full-fledged porno August 1st, so your nerdy fantasy can be fulfilled before the actual Suicide Squad movie hits theaters three days later.