Super Bowl LIII 2019: Watch The 10 Best Commercials Before The Big Game
Which is your favorite?
Pepsi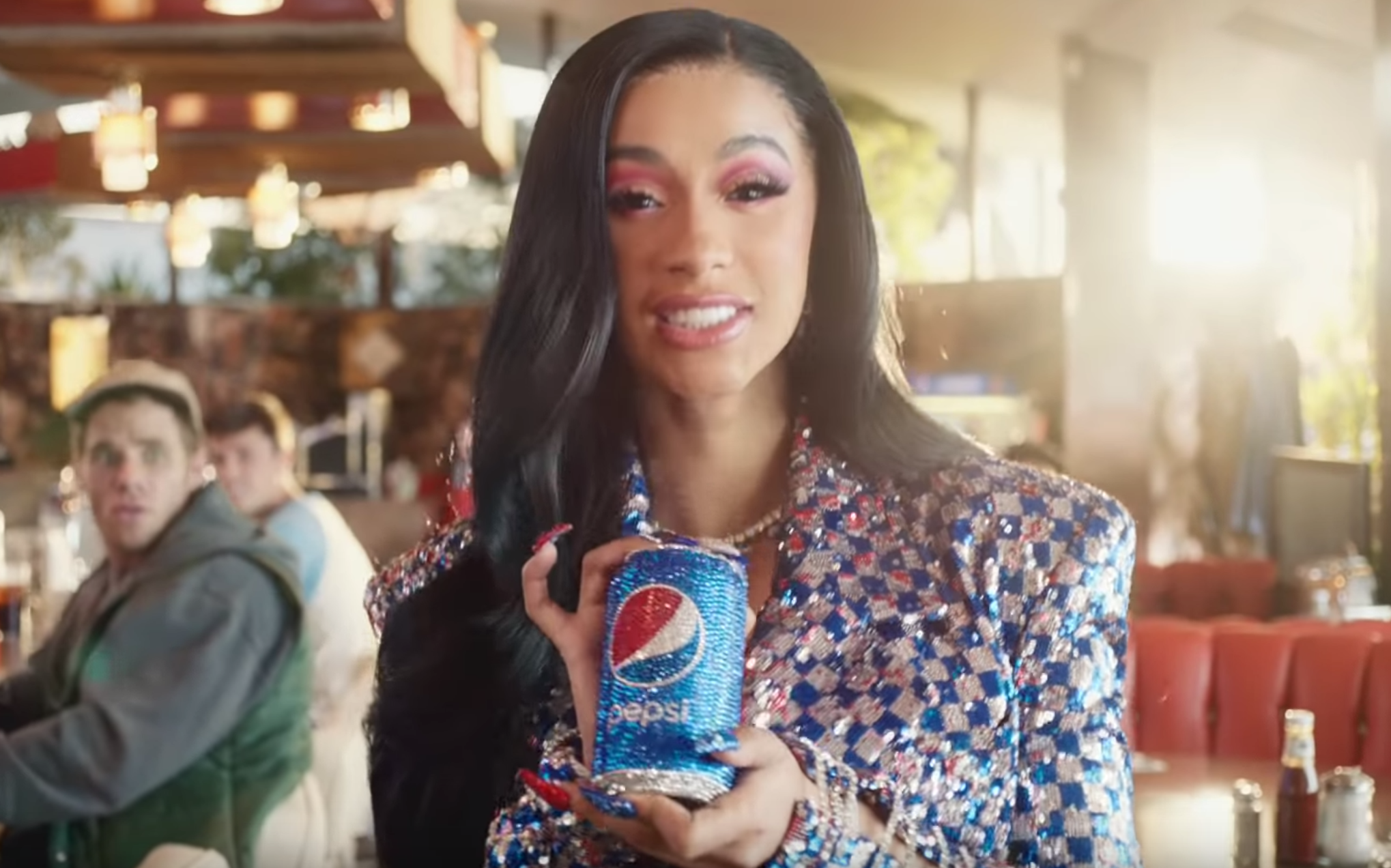 Every year, advertisers pull off a remarkable feat: They use the Super Bowl to hold their own kind of championship, airing the most entertaining, original, attention-grabbing ads they can make. 
Commercials go from those 10-second to two-minute bits of video you tune out until your show is back on to mini-features in their own right. It's amazing because many viewers look forward to these almost as much as the event itself. And let's admit it: turning an advertisement into a legit little piece of entertainment is a hell of an accomplishment in a world where television and the internet combine to bombard us with ads non-stop every waking hour.
When the Los Angeles Rams face off against the New England Patriots in Atlanta on February 3 for Super Bowl LIII (53), ad-makers and production companies everywhere will be holding their collective breath as well, refreshing social media for responses to their spots. We've collected 10 below that definitely might get some feedback.
1. Pepsi
https://www.youtube.com/watch?v=9sYElEbRzKA
It's like someone said, "Name three people you can't imagine in the same commercial," and the answer was Steve Carell, Lil Jon, and Cardi B. The end result is funny and yes, kinda weird. 
2. Budweiser
https://www.youtube.com/watch?v=B6VciSoR1iQ
In an ad touting their use of wind power in the brewing process, Bud goes full-on cinematic as Bob Dylan sings "Blowin' in the Wind." It's honestly kind of stirring, especially the big pull back at the end.
3. Doritos
https://www.youtube.com/watch?v=ZbHIIdDZM8c
This spot is notable mainly for the way it sets up whatever Doritos will air on Super Bowl Sunday. Like, what the hell could the Backstreet Boys and Chance the Rapper cook up together involving nacho chips? We don't know, but it looks like it might involve hockey. For some reason.
4. M&M's
https://www.youtube.com/watch?v=fdY008UO3dQ
Again, a note of mystery. This is a tease for a longer spot and just brings up all kinds of questions, like who is inside the vehicle? We're guessing it's one of the large, talking M&M's from past ads, once again just trying to avoid his inevitable and crunchy demise.
5. Devour
https://www.youtube.com/watch?v=wVHzdVQ0VTg
First: kudos to Devour as a brand for copping that name. It's like an instruction to the consumer. In this spot, the frozen dinner maker wants you to understand that their products are as good as sex, and just as addictive. The scene of the guy eating in the garage just before his wife opens the door will be enough to get all sorts of Twitter attention Sunday.
6. Olay
https://www.youtube.com/watch?v=3KuQ4i_VSso
Yes, Olay. They've brought in Sarah Michelle Gellar and a freaky horror movie feel because dry skin is, after all, terrifying. Stay tuned till the end for a major surprise ending.
7. Kia
https://www.youtube.com/watch?v=hC2_gyp_X1M
Whoever made Kia's ads has learned well from Michael Bay. Before you knew him as the man who taught audiences to enjoy two straight hours of explosions and gleaming metal, he was behind some seriously moving Mom and Apple Pie advertisements (just watch the last 20 minutes of Armageddon to see that side of the director). This tease for what's to come combines simple homespun narration with evocative imagery to let you know they've got some, uh, soul.
8. Colgate
https://www.youtube.com/watch?v=z-o_LI8-5oY
Here's Luke Wilson as the worst co-worker with the best dental hygiene. It's pretty funny, but admit it: you'd report this dude to human resources immediately. Or punch him.
9. Verizon
https://www.youtube.com/watch?v=sYkV64tPEPw
The less said about this Verizon ad the better. Just grab a tissue before you watch, it's an honest punch right in the feels.
10. Avocados (from Mexico)
https://www.youtube.com/watch?v=uebJpFelBfA
Super Bowl ads often go for funny, sometimes for touching, and more and more in recent years, they just go for weird. Kristin Chenoweth, a strange painting, and talkative dogs. Those all say "I love avocados from Mexico" to everyone, definitely.