'Super Troopers 2′ Has a Release Date and It's So Perfect You'll Be Freakin' Out, Man
Smoke the whole bag.
Broken Lizard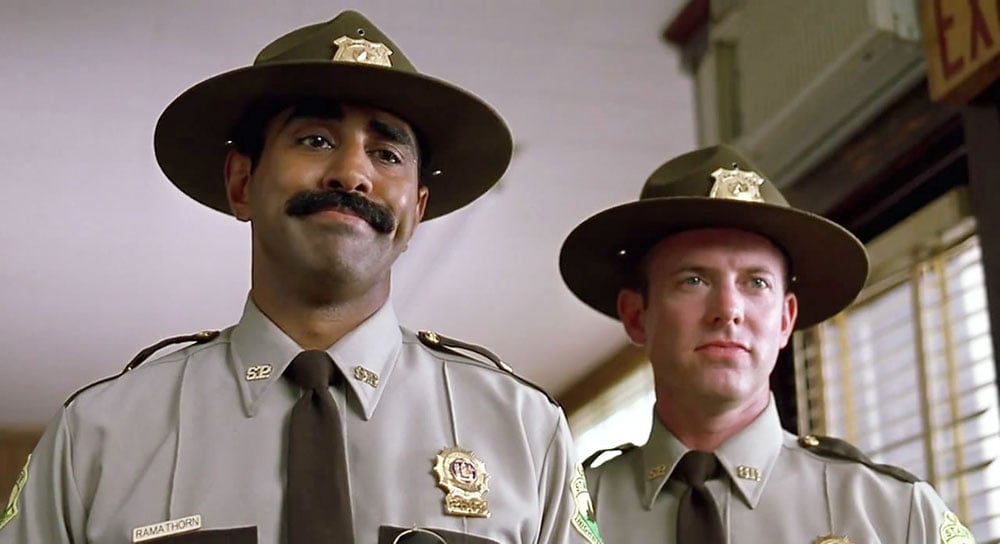 Super Troopers was an unexpected cult hit. It looks like there's been so much time for word-of-mouth to build about just how hilarious the movie is that Super Troopers 2 will receive a much wider release than the first film. 
It's also premiering on the perfect day: 4/20. 
That's the takeaway from this Seven Days interview with Broken Lizard co-founder Steve Lemme, in which he revealed—without actually saying it—when the movie will finally hit theaters.  
Lemme said in his interview that the movie has been "testing better than any movie we've tested," and "came out fantastic." 
Then he tap-danced in sensible patrolman's shoes all around the date of the premiere, saying, "Here's what I can tell you: It's springtime and there's a very obvious date, which happens to fall on a Friday this year."
Sure sounds like Friday, April 20, 2018 is the likeliest candidate to fit Lemme's statement.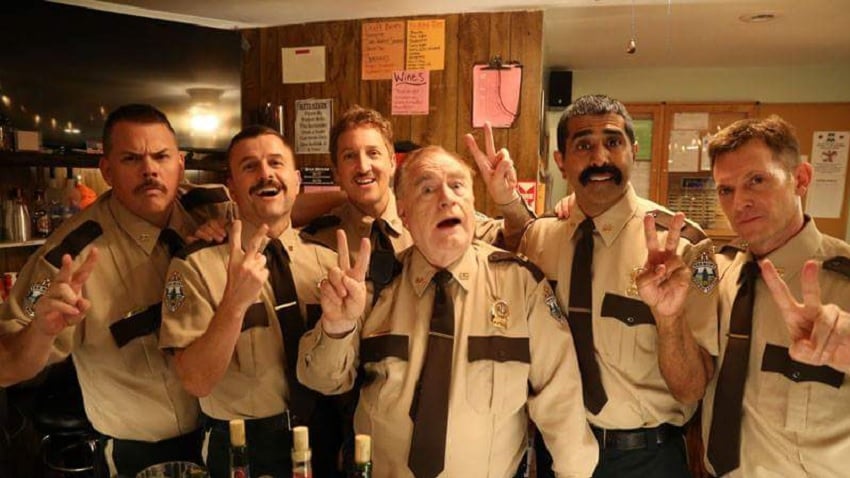 Lemme also went into unfortunate detail about a love scene in the film between his character, Mac, and Kevin Heffernan's "Rod" Farva. 
"Yeah, it's terrible," Lemme said, "I won't give away why we're doing it. But ever since Kevin's tuna can — meaning his penis, which is wider than it is long — was shown in the first Super Troopers, in that powdered sugar shower scene, we realized that when you write stuff, you are gonna have to perform it one day."
Read the full interview for the rest of the gory details on that scene, then go catch the Troopers' new evil shenanigans on 4/20/18.