The First Official 'Super Troopers 2' Trailer Is Here, And You Better Watch It Right Meow
We're freaking out, man.
Image: YouTube/Broken Lizard
Prepare to get a raging, mega-huge boner right meow, because the first trailer for the Super Troopers sequel is here.
A cold open puts us at a Vermont Highway Patrol station where Mac (Steve Lemme), Thorny (Jay Chandrasekhar), Foster (Paul Soter) and Farva (Kevin Heffernan) have stripped Rabbit (Eric Stolhanske) and handcuffed him to a bench in preparation to provide the trooper with some unwanted manscaping. 
Why this is happening is unknown, but the whole situation is goddamn hilarious.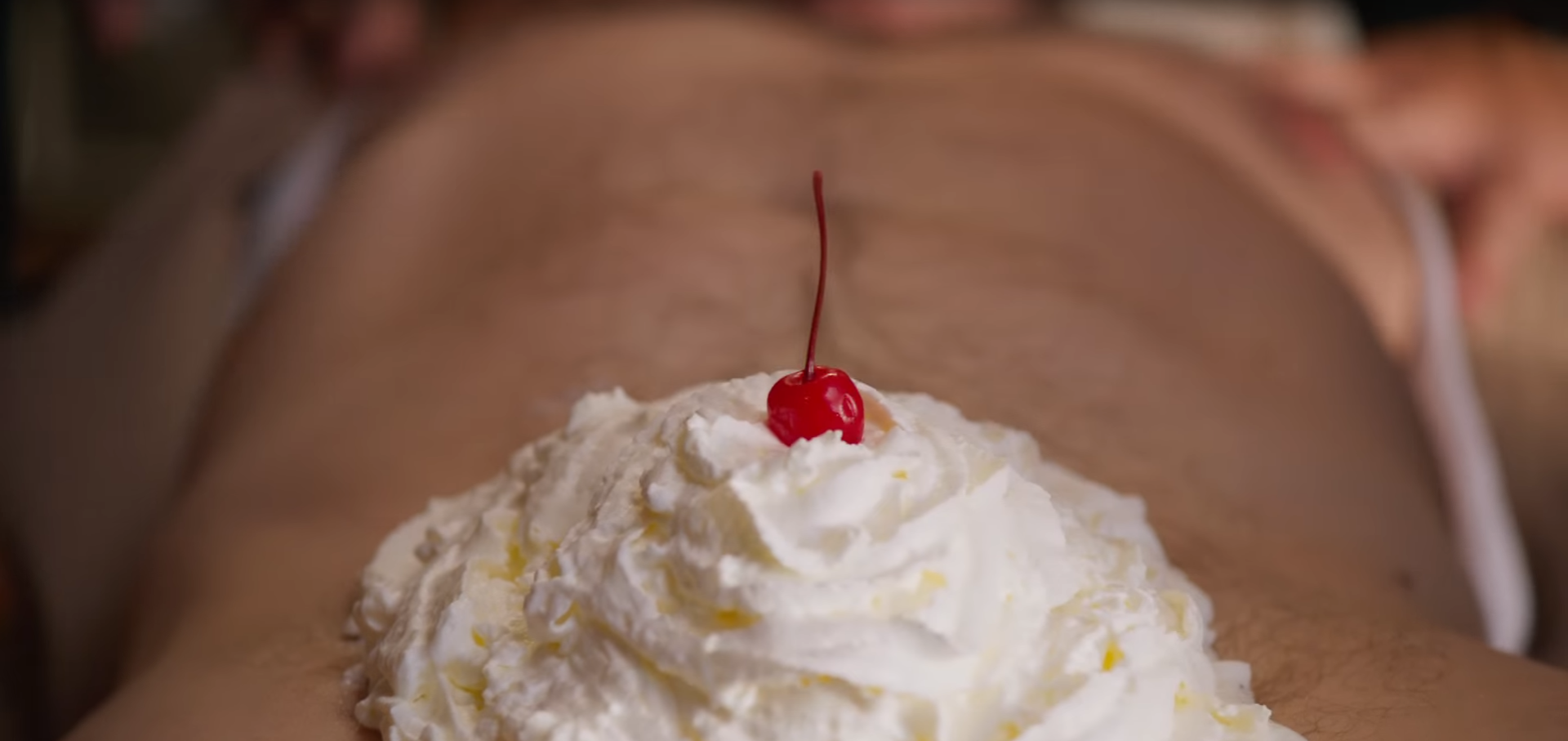 The minute-long clip ends with a cameo from comedian Jim Gaffigan, who was the victim of the hysterical-but-cruel "Cat Game" from the first film.
The trailer's release was coupled with a cheeky announcement from Broken Lizard, the comedy troupe writing and starring in the film.
"The Super Troopers 2 release date has been set: 4.20.2018. For some reason the studio was high on that date. We're excited. Now you have plenty of time to clear your schedule, assemble your buddies and pre-game before that first midnight screening." 
They clearly know their audience.
"Don't worry, like many previews do, we aren't revealing all the jokes from the movie. Down the road, we'll release a more proper, full-length trailer that does that. For now… Enjoy!"
h/t: Uproxx