Sylvester Stallone Debuted His 'Rambo 5' Look, and He's a Damn Cowboy
Giddyup!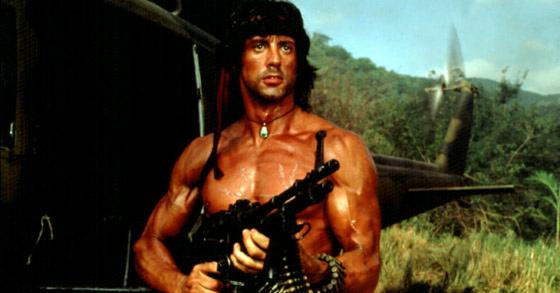 TriStar Pictures
John Rambo has ditched his his army green muscle shirt (or lack thereof), cargo pants and combat boots for leather chaps, shitkickers and a cowboy hat. Seriously. 
At least, it looks that way based on an Instagram photo Sylvester Stallone posted to celebrate the first day of filming Rambo 5. 
https://www.instagram.com/p/BocDkqEBMBg
The post quickly racked up 315,000-plus likes, so western Sly followed it up with a shot of himself on horseback. The caption reads, "Comes a Horseman Wild and Free," which is a line from the song "Don Quixote" by folk music legend Gordon Lightfoot. 

https://www.instagram.com/p/BocOcTUhGWJ
The 72-year-old action movie star has used Instagram to hype Rambo 5 multiple times over the last few months in between Creed 2 announcements. 
https://www.instagram.com/p/BoIG1QfBdMJhttps://www.instagram.com/p/BniIPxvB2xchttps://www.instagram.com/p/Bjd416lDly9https://www.instagram.com/p/BjE-z8uDS66
According to The Hollywood Reporter, Stallone confirmed that Rambo 5 is due out in fall of 2019. 
We can't wait to see Sly draw fifth blood.