Sylvester Stallone Gives 'Rambo 5' Update, Says He Wants To Reboot 'Cobra' As A TV Show
Sly even has an idea for a new 'Rocky' movie.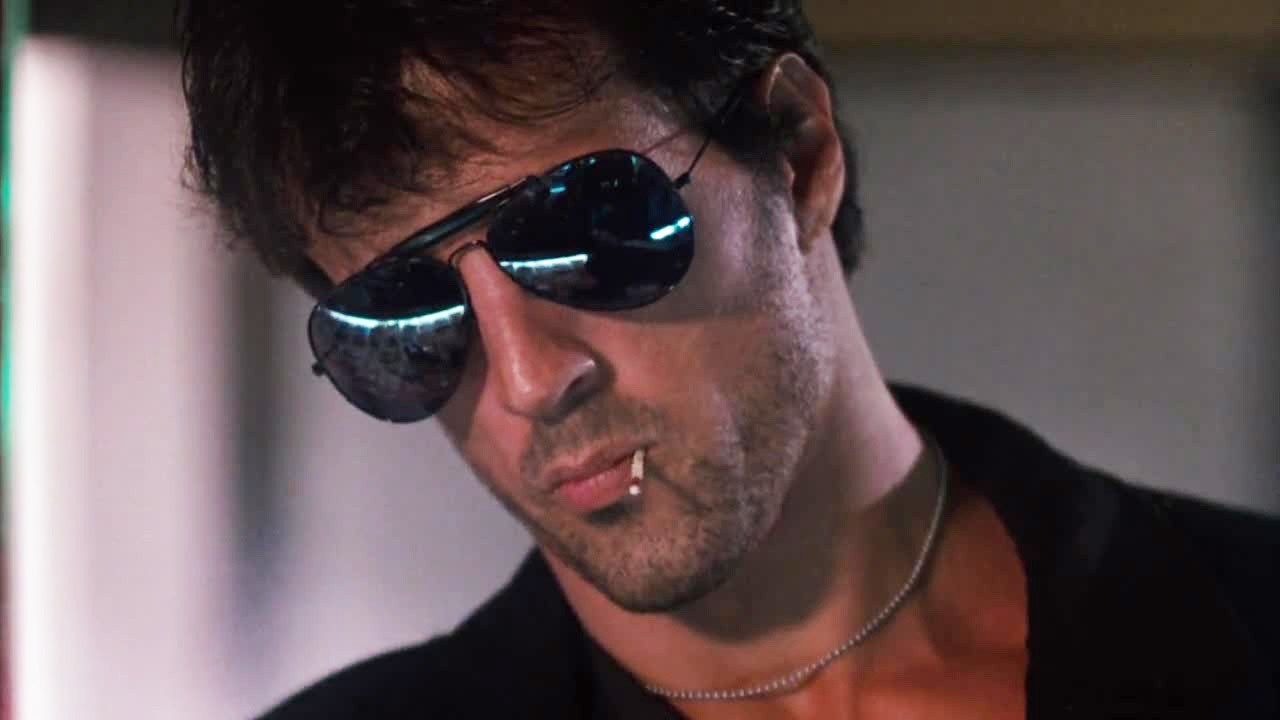 Warner Bros.
Sylvester Stallone will soon be 73, but don't tell him that. The guy can't stop, won't stop working, rebooting or continuing his old stuff in interesting ways. Even movies that never received good reviews and aren't considered his best are getting a new look from the Rocky star, even as he wraps up Rambo 5.
Case in point: Cobra. It did great at the box office and is today a cult hit, though you don't hear much about it. Stallone must have real affection for the movie, though, as he believes it would make a good TV series. 
Watching the trailer for the 1986 crime thriller actually supports his contention, which he detailed in a wide-ranging discussion before an audience at Cannes, one that touched on Rambo V: Last Blood (the reason he's there, of course) as well as an idea he has for yet another Rocky. 
Asked by an audience member to reflect on Cobra, Stallone said "That (conceit) was what if Bruce Springsteen had a gun? That was rock n' roll meets drama. That should have been another franchise because that character was so cool. And I blew it. My personal life got in the way. But we're trying to bring it back as a streaming TV series. Bring out the zombie squad. I'm long gone, but the idea is really good," said Stallone.
First: Wow, to anyone who grew up in the 80s the "conceit" mentioned above makes so much sense. Though Springsteen always seemed a little too fun to imagine him shooting up bad guys on the streets of L.A. Second: Stallone says they are "trying" to bring Cobra back as a streaming show. Expect it to happen, then. 
The wide-open landscape of streaming television leads to a lot of things that normally would've been passed over getting greenlighted, as one streaming service might say no, there's a good chance others will say yes. 
Stallone spoke at length about Last Blood, in which he plays an aged, retired, PTSD-stricken John Rambo. Again, from Deadline:
"We pick it up, he's out in this storm, a horrible storm. He's trying to rescue people. There's a flash flood. One guy goes up by horseback, he volunteers to save people. He's still dealing with survivor guilt, [because he couldn't] save his friends in Vietnam. A result of PTSD. He has a hard time. He has a beautiful ranch, but he lives underground. This is how he deals with his dilemma. There's something subterranean in Vietnam. He has an adopted family there. His father has passed on. The housekeeper who is 70 has a granddaughter. He's her surrogate father."

The girl finds her real father in Mexico and heads there. "Bad things happen," says Stallone, "There's going to be some serious vengeance in this movie. A lot of people getting hurt."

"Rambo deals with the dark side of nature that most people live with. Rocky is different, he's more the optimist," said Stallone, "there's optimism and pessimism in these two characters."
The actor has posted images on his Insta that go well with his description above.
" tml-render-layout="inline
" tml-render-layout="inline
" tml-render-layout="inline
At the same appearance, Stallone also said there were no immediate plans for a new Creed. Here's why, as reported by Deadline: "I have a great idea for Rocky. He finds this fella in the country illegally and it becomes a whole thing."
If anyone else floated that it might sound kind of silly, but as he showed with Creed, Stallone knows what he's doing when it comes to Rocky Balboa these days. 
As for Rambo V: Last Blood, we'll learn the Vietnam vet's ultimate fate when it hits theaters on September 20, 2019.