Quentin Tarantino Says His Manson Murders Movie Will Be His 'Closest to Pulp Fiction'
A studio chief also called it "the best screenplay" he's ever read.
Miramax
Quentin Tarantino has dropped some more details about Once Upon a Time in Hollywood, his next movie that will involve the Manson Murders of the late 1960s.
Speaking at CinemaCon in Las Vegas alongside star Leonardo DiCaprio, Tarantino announced the movie is "probably the closest to Pulp Fiction that I have done."
"Sony and myself will be coming to the theaters with the most exciting star dynamic since Paul Newman and Robert Redford," Tarantino said of casting DiCaprio and Brad Pitt together.
" tml-embed-width="480″ tml-embed-height="204″ tml-render-layout="inline
"It's very hush-hush and top secret. But I can tell you that Once Upon a Time in Hollywood takes place in 1969, at the height of the counterculture hippie revolution and the height of new Hollywood. Street by street, block by block, we'll transform Los Angeles into the Hollywood of 1969."
"It's hard to speak about a film that we haven't done yet, but I'm incredibly excited…to work with Brad Pitt, and I think he's going to transport us," DiCaprio added.
"I'm a huge fan of Singin' in the Rain — movies about Hollywood. As an L.A. native, having read the script, it's one of the most amazing screenplays. We are going to do our best job to make it fantastic."
Tom Rothman, Sony Pictures motion picture group chairman, even went as far to say, "It's the best screenplay that I have had the privilege to read."
Vanity Fair previously revealed the plot, per an unnamed source.
Set in Los Angeles in the summer of 1969, Tarantino's upcoming movie, according to a source who read the script, focuses on a male TV actor who's had one hit series and his looking for a way to get into the film business. His sidekick—who's also his stunt double—is looking for the same thing. The horrific murder of Sharon Tate and four of her friends by Charles Manson's cult of followers serves as a backdrop to the main story.
"The two lead characters are Rick Dalton (Leonardo DiCaprio), former star of a western TV series, and his longtime stunt double Cliff Booth (Brad Pitt)," Tarantino said in a quote published by Deadline. 
"Both are struggling to make it in a Hollywood they don't recognize anymore. But Rick has a very famous next-door neighbor…Sharon Tate."
Australian actress Margot Robbie was last reported to be "in negotiations" to play Sharon Tate, the slain actress and wife of director Roman Polanski. Jennifer Lawrence was rumored to be in the running.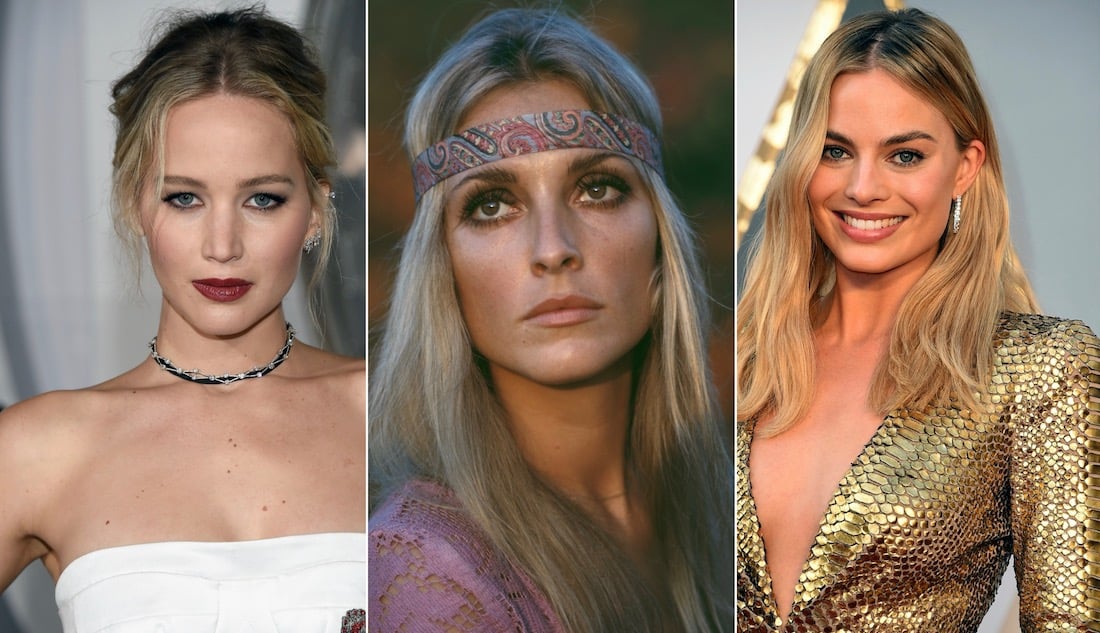 Tarantino famously said he would retire after his 10th film, meaning Once Upon a Time in Hollywood will likely be his penultimate.
All we need to know now is who will play Charles Manson.