This Sneaker Photo Book is a 650-Page Tribute to Cool Kicks
The new book celebrates 15 years of the cult magazine 'Sneaker Freaker'.
(Photo: Taschen)
Calling all sneaker junkies who just can't get enough of all things sporty footwear—I have something you're definitely going to want to get your hands on: Sneaker Freaker: The Ultimate Sneaker Book.
Published by Taschen, the book is a massive 650-plus page sneaker anthology, as the name makes blindingly obvious, with photos, history, random sneaker facts, and even a complete guide to Yeezy.
The book pays homage to the Australian magazine Sneaker Freaker, a.k.a. the sneaker bible for all those obsessed with athletic footwear, created by Simon 'Woody' Wood in 2002, who only started the mag as a way to score some free kicks. 
The magazine has "documented every collab, custom, limited edition, retro reissue, Quickstrike, Hyperstrike, and Tier Zero sneaker released over the last 15 years," the press release elaborates.
Also edited by Wood, the book covers sneaker culture and history from the past 100 years, and analyzes the evolution of the industry, with every itty bitty detail and random fact thrown in for good measure. It is a complete visual (and otherwise) history of sneakers.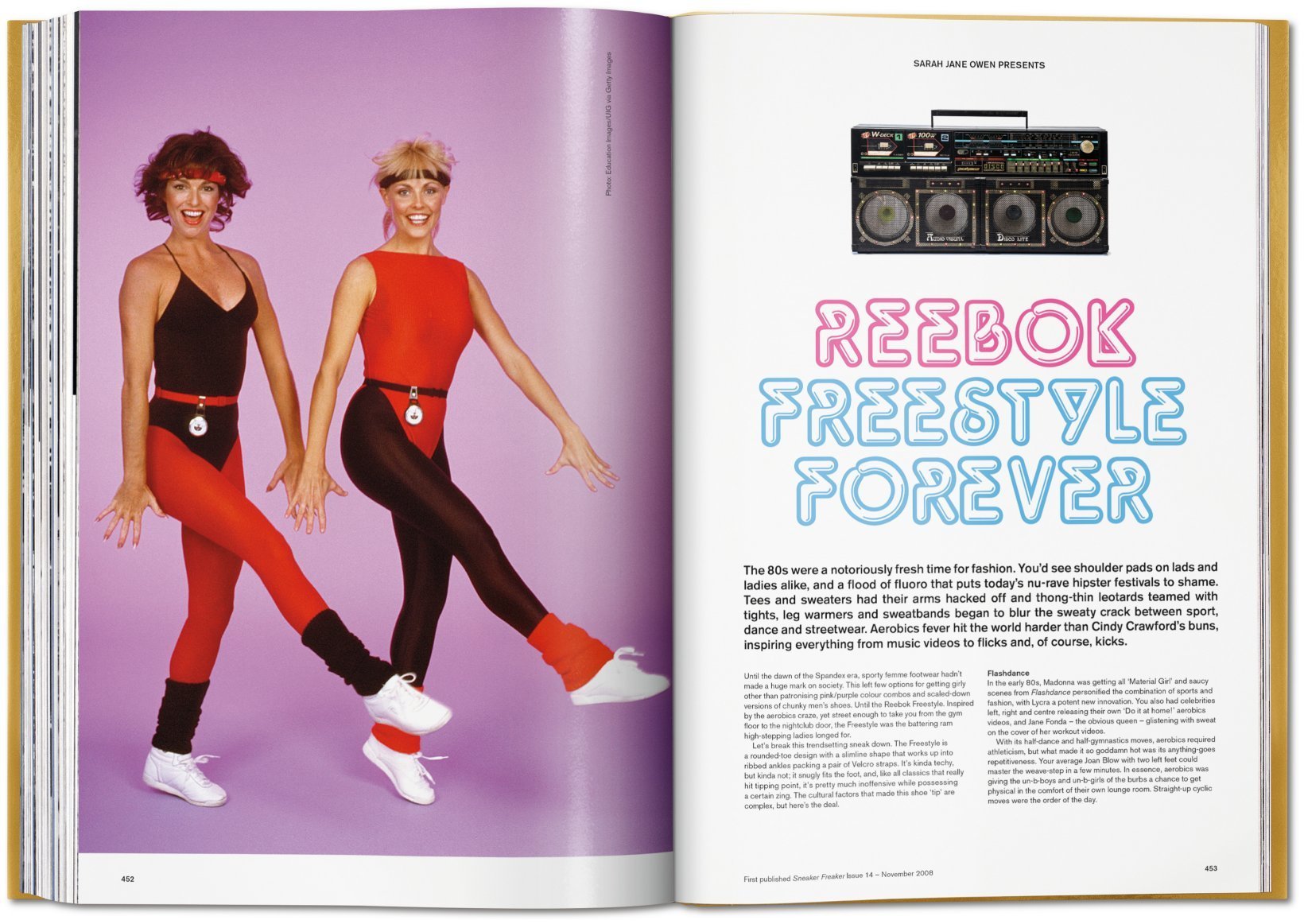 With sections like "Sneaker Moments," Sneaker History," "Sneaker Advertising," and a "Sneaker Index," as well as sub-chapters such as "The Dad Shoe" and "Jordan Countdown" and literally anything and everything else, this is the ultimate coffee table book to gift that special sneakerhead in your life.
Sneaker Freaker. The Ultimate Sneaker Book drops later this month, but until then, you can pre-order your copy for $50 right here.
" tml-render-layout="inline