Taylor Swift Is Reportedly 'Livid' and 'Horrified' Over Kanye West's New Video
Kanye's orgy-inspired "Famous" clip has re-ignited their long simmering feud.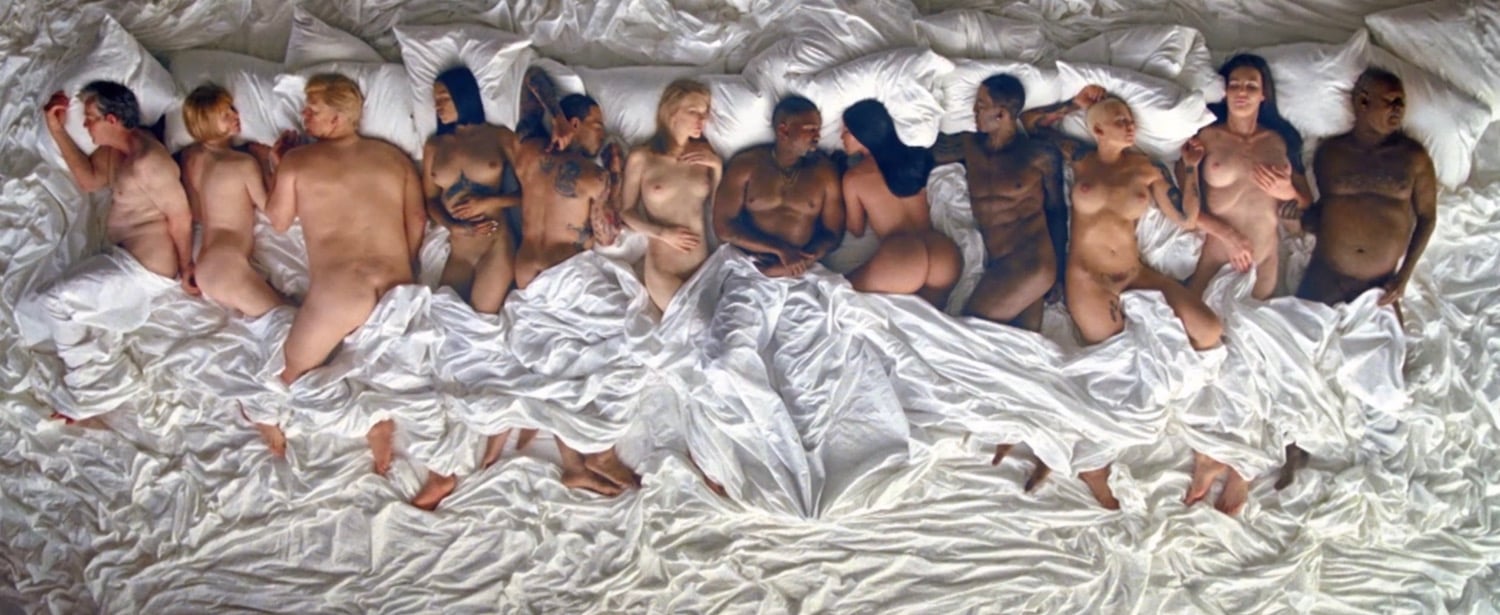 Kanye West's latest music video, "Famous," is a deliberate provocation. Showing naked lookalikes of 12 of the world's most recognizable faces, from Taylor Swift to George Bush, strewn over a bed, post-orgy is a lawsuit waiting to happen (or so boasted Kanye on Twitter before deleting his tweet). 
A "source" close to Taylor Swift, the video's undeniable lead target, told HollywoodLife.com she is rattled by Kanye's pugnacious new video.
"Taylor is livid. Taylor is horrified. Taylor didn't know what to do when she heard about what Kanye did," the unidentifed source said. "She is bewildered, feels betrayed and is beyond frustrated with Kanye. It is like a complete nightmare. Taylor is pissed to say the least!"
There was already bad blood.
After Kanye first dropped the song in April, T-Swizzle took umbrage at one pointed lyric: "I feel like me and Taylor might still have sex, he rapped. Why? I made that bitch famous."
Kanye was, of course, referring to the night he famously interrupted Taylor's acceptance speech for Best Female Video at the 2009 MTV Video Music Awards.
Taylor seemed to hit back with a damning speech during her 2016 Grammy win for Album of the Year: "I want to say to all the young women out there, there are going to be people along the way who will try to undercut your success or take credit for your accomplishments, or your fame."
It seemed like Swift had come out on top, until Kim Kardashian claimed in her recent GQ profile that Taylor was lying:
"She totally approved that," Kim said. "She totally knew that that was coming out. She wanted to all of a sudden act like she didn't."
"I swear, my husband gets so much shit for things [when] he really was doing proper protocol and even called to get it approved."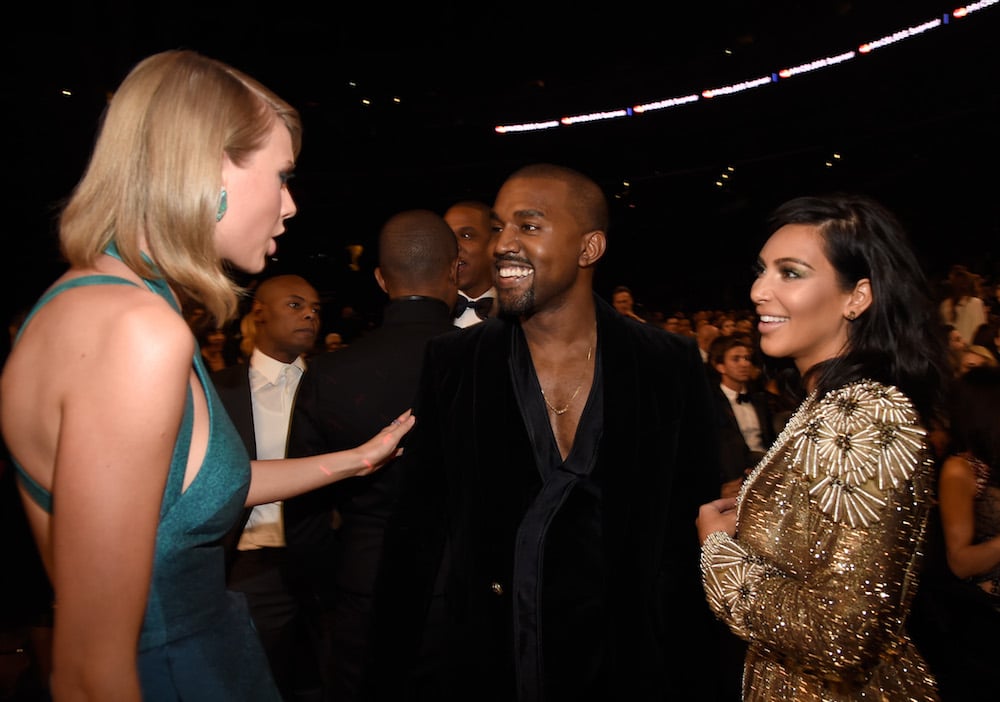 Taylor, as most of the celebrities featured, has yet to step forward with an official reaction. Though, former President George W. Bush seems to be shrugging the video off.
A representative for Dubya told TMZ, "In case there was any doubt … that is not President Bush."
The representative joked that the real W "is in much better shape" than his saggy music video counterpart.
Don't expect Swift to "Shake it Off" so easily—instead, look for a little more "Bad Blood". If you're interested, just keep an eye on her Twitter account, where she has taken aim at famous rivals in the past, like Nicki Minaj
https://twitter.com/taylorswift13/status/623616796277506048