Meet The Porn Stars Who Claim They Will Give 500,000 Blow Jobs Because The Patriots Won The Super Bowl
This is just insane.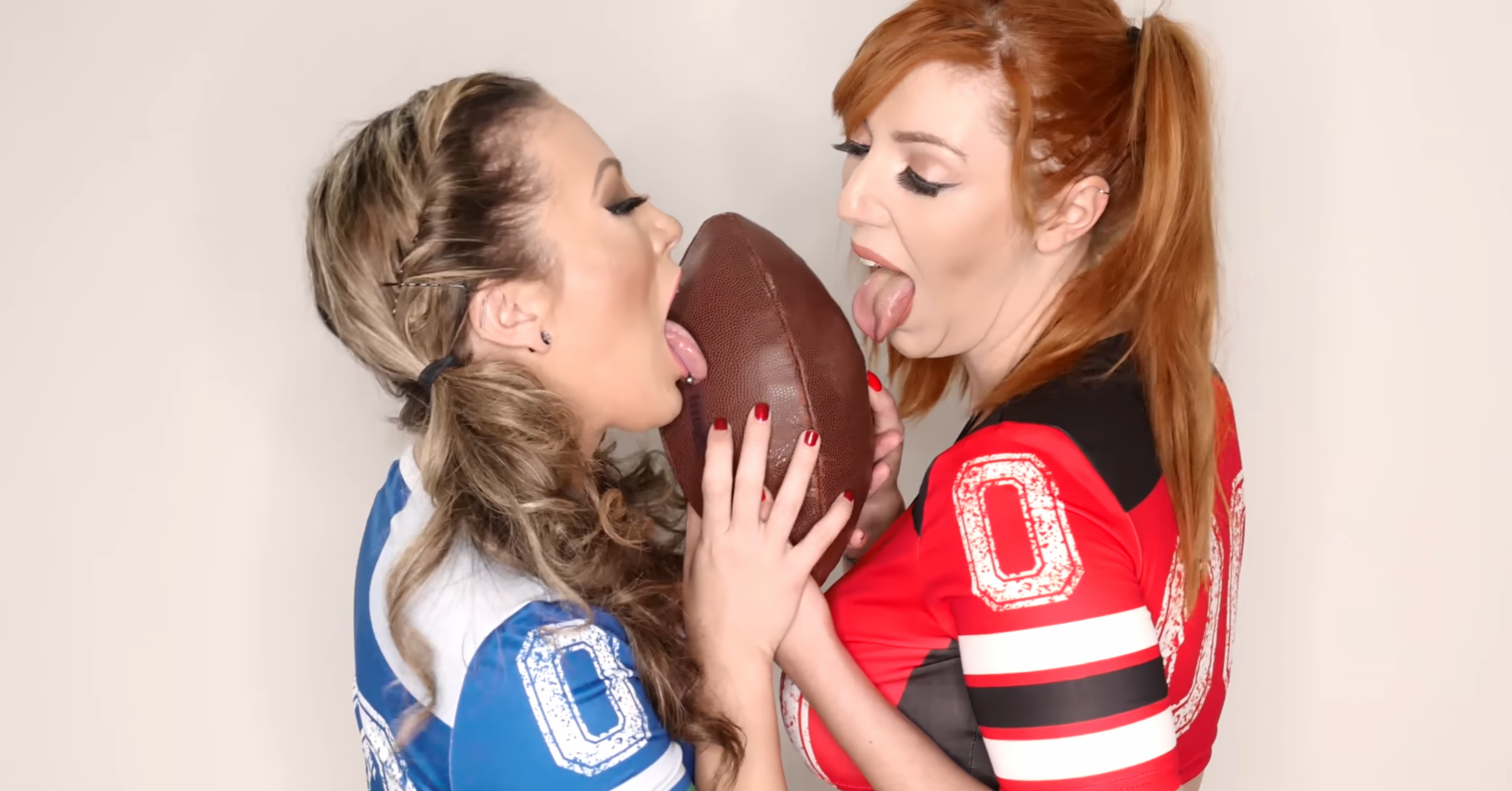 Two porn stars who claimed they would give blow jobs to all their Twitter followers if the Patriots won the Super Bowl say they plan to follow through on their X-rated promise.
In case you missed it, Carmen Valentina and Lauren Phillips joined forces for something called "Team BJ NFL," and last week announced if the Pats won, they'd give blow jobs to every single one of their Twitter followers.
At the time of the big game's kickoff, Valentina and Phillips had approximately 500,000 Twitter followers, but at the end of the first half, it looked as though nearly all but hope was lost. 
"I was literally texting Carmen 'It's not happening, it's not gonna happen.' I was really bummed," Phillips told The Daily Dot. "I really thought— I had done all the research—I thought the Pats were going to win."  
But as anyone who tuned in knows, the momentum seemed to swing a full 180 degrees in favor of the Pats—and Team BJ's shameless Twitter followers.   
" tml-render-layout="inline
"That Julian Edelman catch! The foot was in his face, he was falling down, I was like how did you catch that?" Phillips told The Daily Dot.
Less than two hours later, an unprecedented comeback had cemented Super Bowl LI in NFL history as a classic comeback victory. And Team BJ had a long, tall order to fill. 
But they're doing it guys. They're really doing it. 
" tml-render-layout="inline
The BJ bonanaza is supposedly happening on March 15 in Las Vegas. Anyone who wants to help Valentina and Phillips "celebrate" just needs to get an STD test a week beforehand and get in line.
"I don't care how many dicks show up," said Valentina. "If [500,000 dicks] show up, we [will] spread the event over several days."  
They're taking the increasingly creepy-sounding event as seriously as the Falcons and Pats took the Super Bowl. According to the The Daily Dot, they're even training for it. 
"[I'll] probably use a ball gag to work out those jaw muscles," Valentina said about the weeks leading up to the event.   
" tml-render-layout="inline
"It's not gonna be rough," Phillips said. "We're like athletes. We build our bodies to take it. I'm used to a gangbang with five very well-endowed guys that I'm deep throating until tears come from my eyes."  
And like any dedicated athlete, they're going for gold. 
"There will be intimacy with each guy when it's his turn," said Valentina. "We both plan to spend as much time until they cum. We want all of them to cum."
Victory has never tasted so sweet, amirite Pats fans?